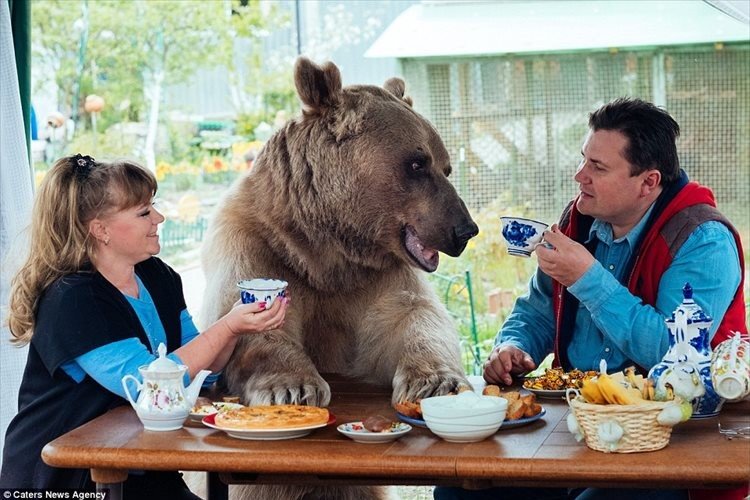 source: www.dailymail.co.uk
A family in Russia has a very unusual pet as shown in the above image. It seems that this family has been living together with a large bear who enjoys watching football or help with the gardening around the family's home!
This Russian family and their pet bear have been living together for more than 20 years. This unusual story was reported in a British newspaper and soon became a popular topic of discussion with many online viewers everywhere!
The family have been taking care of this animal since it was 3 months of age.
Yuri Panterenko and his wife Svetlana discovered the bear cub about 23 years ago after its mother had been killed by a hunter and they decided to adopt the orphaned animal into their family. They named the bear "Stepan".
"Stepan" has grown into a large adult bear and weighs about 140 kg with a height of nearly 2 meters! This animal is completely domesticated and enjoys having dinner with the family, watching TV together and playing in the garden with their children.
This bear is a voracious eater and consumes 25kg of fish, vegetables, eggs and meat on a daily basis!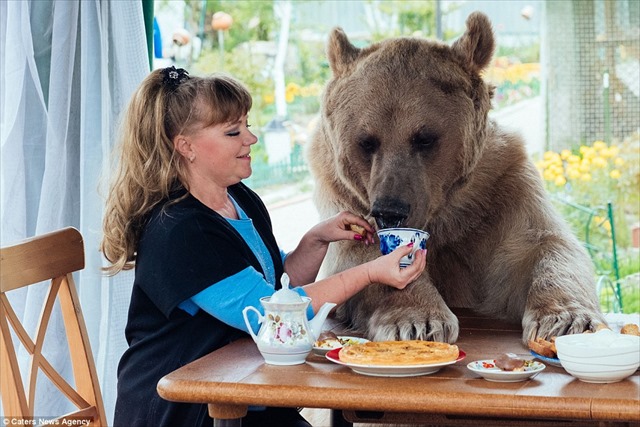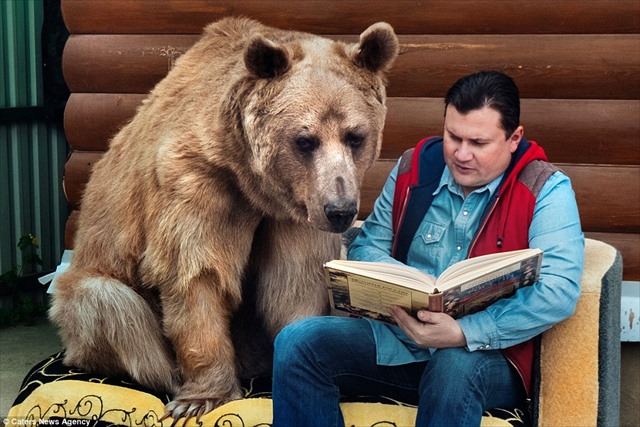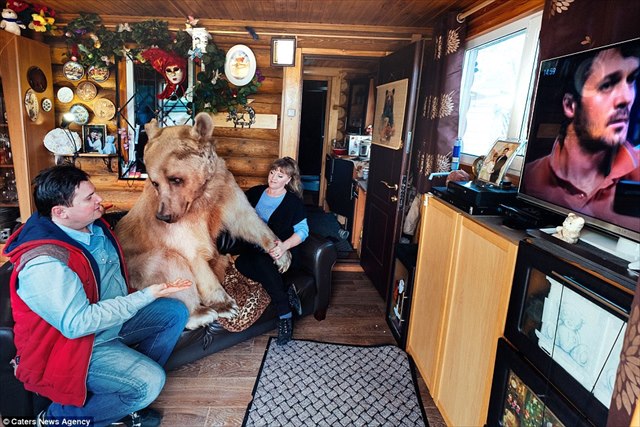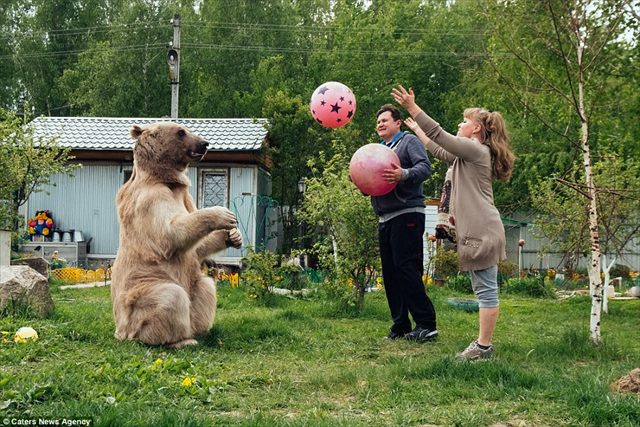 source: www.dailymail.co.uk
Here is the family and the large bear watching TV together!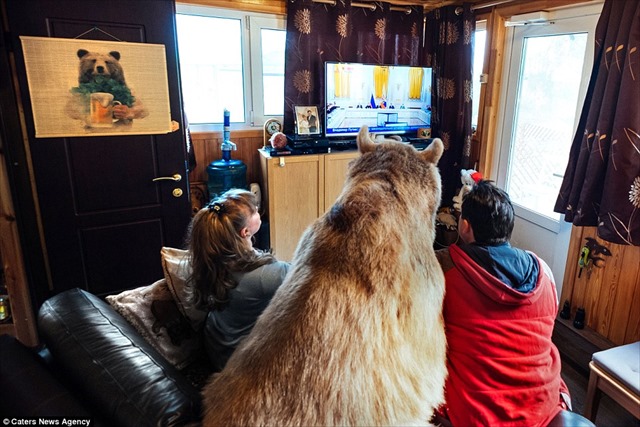 source: www.dailymail.co.uk
This family clearly loves their pet bear!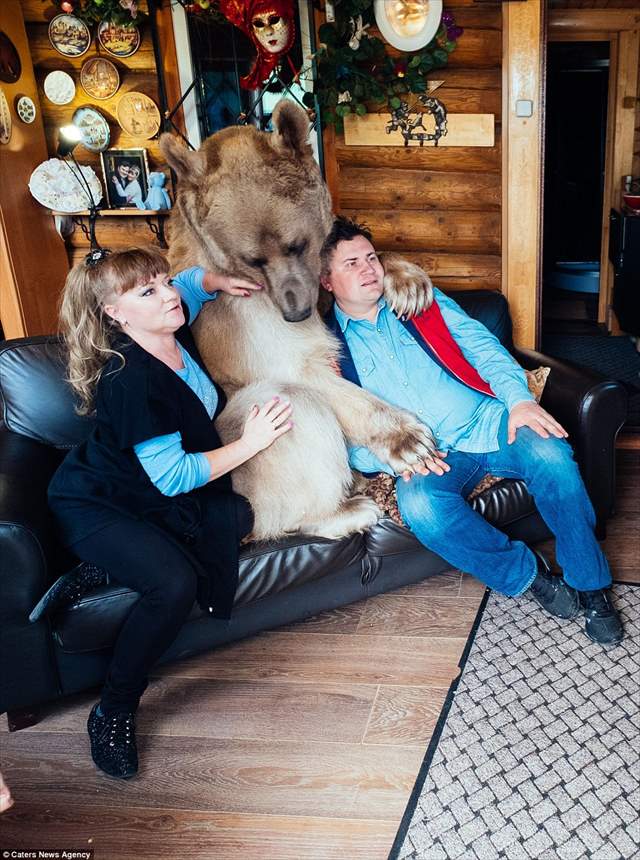 source: www.dailymail.co.uk
Here is the bear helping with watering the trees in the garden.


source: www.dailymail.co.uk
This large bear is so cute and cuddly!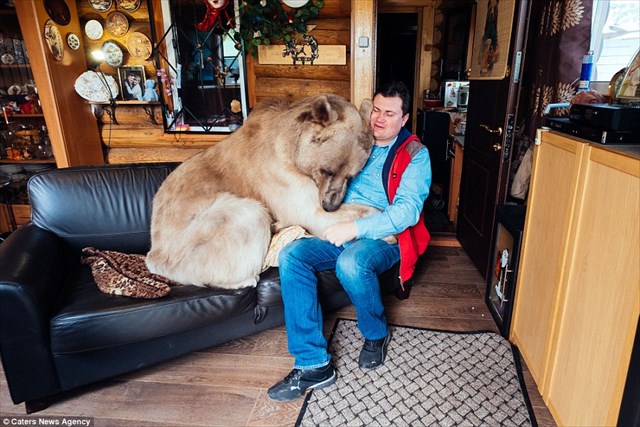 source: www.dailymail.co.uk
Looking at these photos, it is clear to see that this family totally trusts this large animal and loves their bear deeply!
Here is a video of the Panterenko family and "Stepan" the bear and their unique family situation! Please have a look!
See Video Here
source: YouTube
---
source:

www.dailymail.co.uk
---