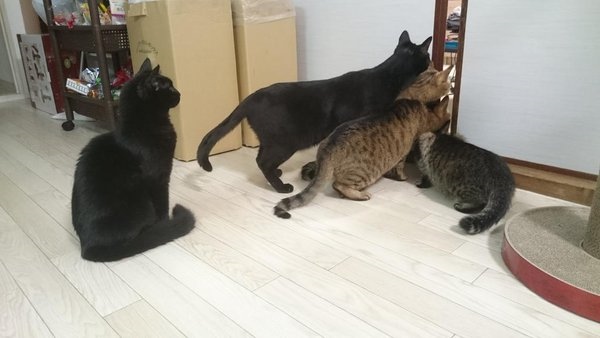 source: twitter
Here are some delightful images of some curious cats looking into a room and have formed a very strange position so they can all observe at the same time! This makeshift cat tower was captured on film by the owner and posted on Twitter where they soon became a huge topic of discussion with online viewers everywhere!
The cat's owner posted these images on Twitter: @Antarctic Current, @Nankai Kakuu, @nkyanqoozoon" and caught the cats looking on as he vacuuming the other room. These cats are apparently afraid of the vacuum cleaner so they have chosen to watch the action from a safe vantage point. As a result, they form an unlikely structure that looks like a cat tower!
Completion of a Cat Tower?
Here are the cats peering through together and they are very interested about what is going on in the other room!
▼ Here are three of the cats peeking through a gap in the sliding door. They look simply adorable!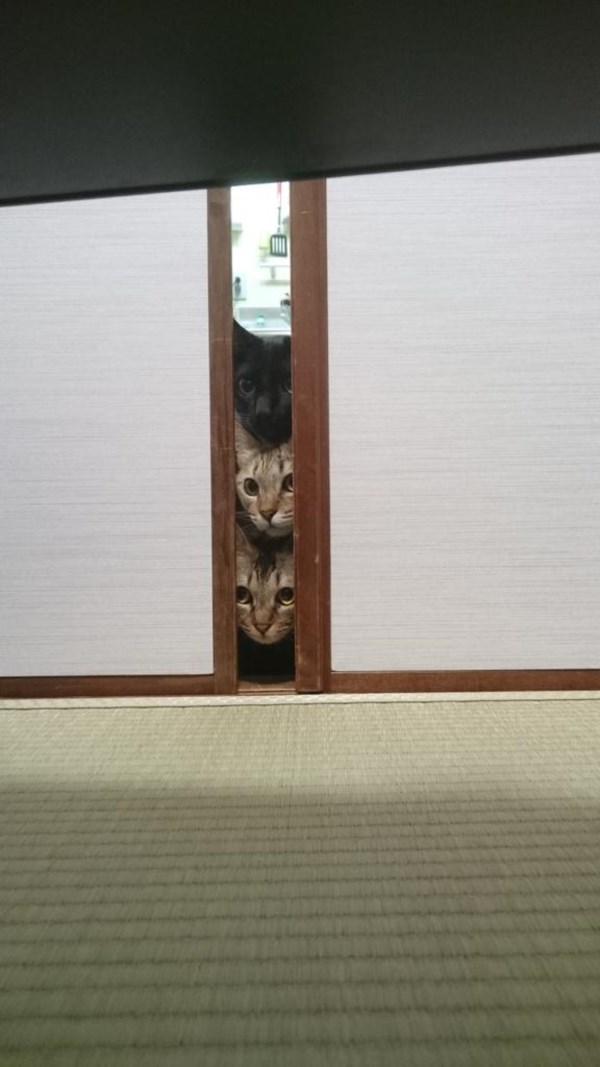 source: twitter
▼ The fourth and final feline arrives at the bottom and the makeshift cat tower is complete!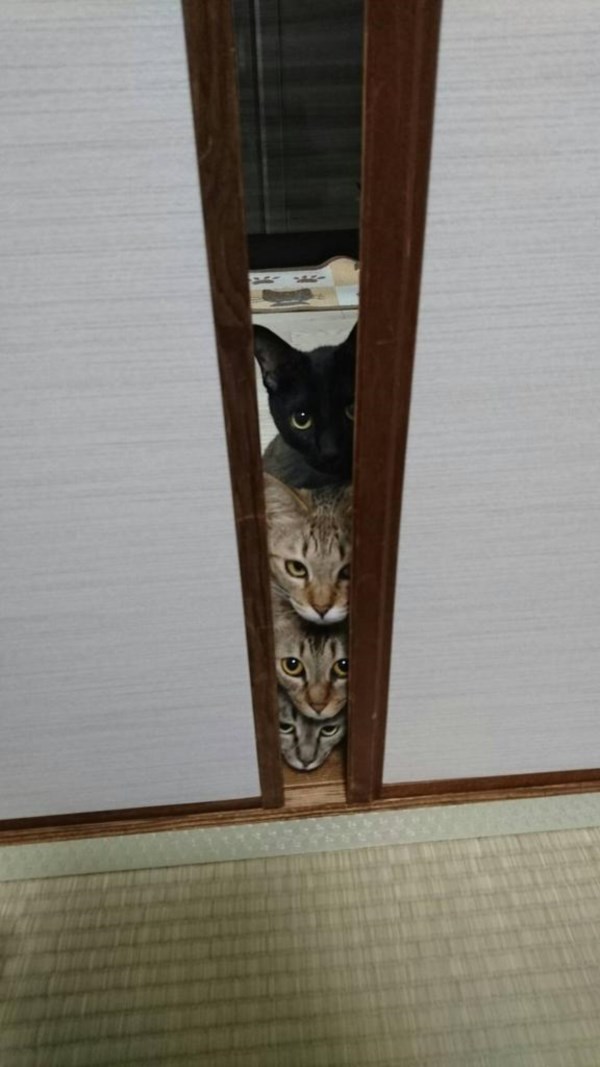 source: twitter
This really does look like a scene from a TV animation program or comic on cat behavior!
source: twitter
This tweet has been retweeted over 90,000 times and continues to grow in popularity with online viewers who seemingly love these curious cats!
The owner @nkyanqoozoon seems to have 6 cats at the moment, and the cats seem to like peeping through the gap of the sliding door. Videos of their peeping antics have also been posted!
Nasu Hikiki Satoru and others pic.twitter.com/D0S62jINpQ

—(@nkyanqoozoon) 2016年5月27日
What did you think?
Wow! They are super cute cats! I wonder if it is possible for all six of the owner's cats to form an even larger cat tower?!
---
source:

twitter



---