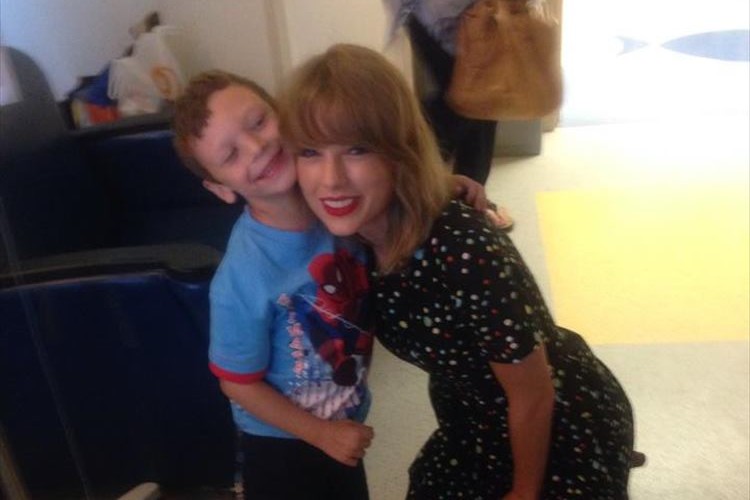 Here is a 6-year-old boy named Jordan Lee who is suffering from leukemia along with another incurable disease called Williams syndrome. However, this courageous child received a surprize visit who heard about his health struggles by visiting him in the hospital and spending the day with him. It was pop music superstar Taylor Swift!
Here is the wonderful video of Taylor Swift spending the day together with this young fan and who helped to make his dream come true.
Jordan and Taylor Swift together in a photo!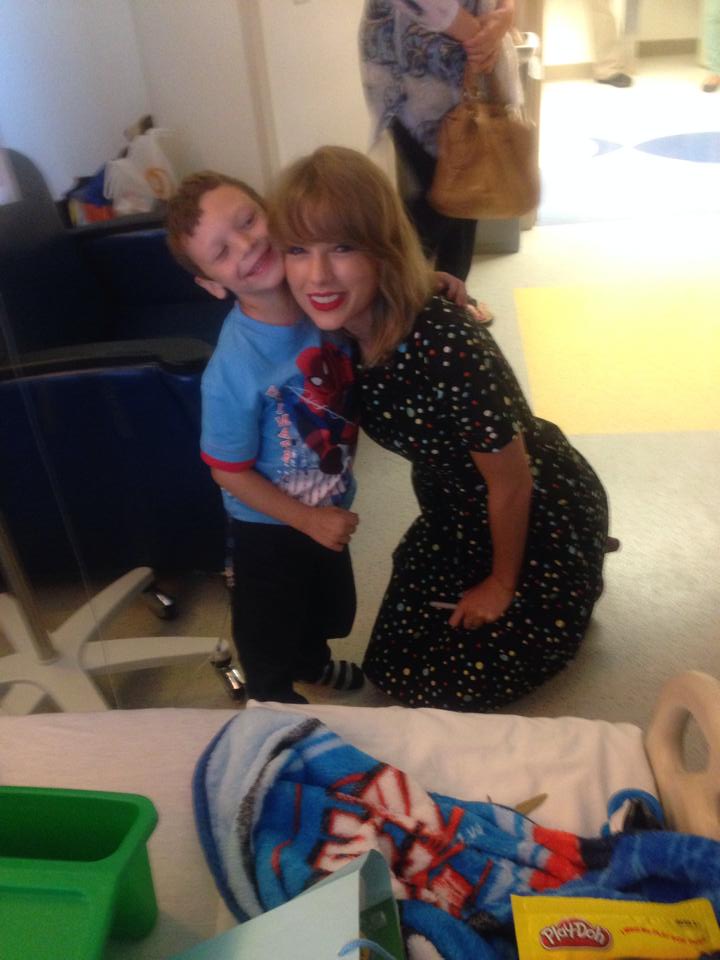 Here is Jordan holding hands with Taylor Swift and walking around the hospital together.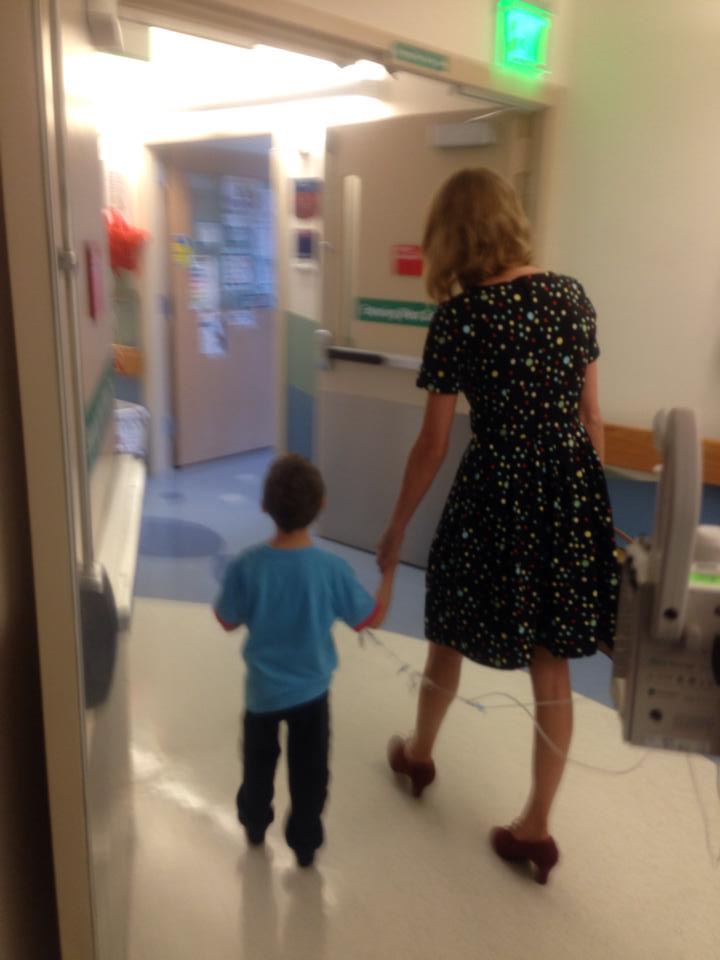 Here is the pop music superstar playing air hockey with the young boy.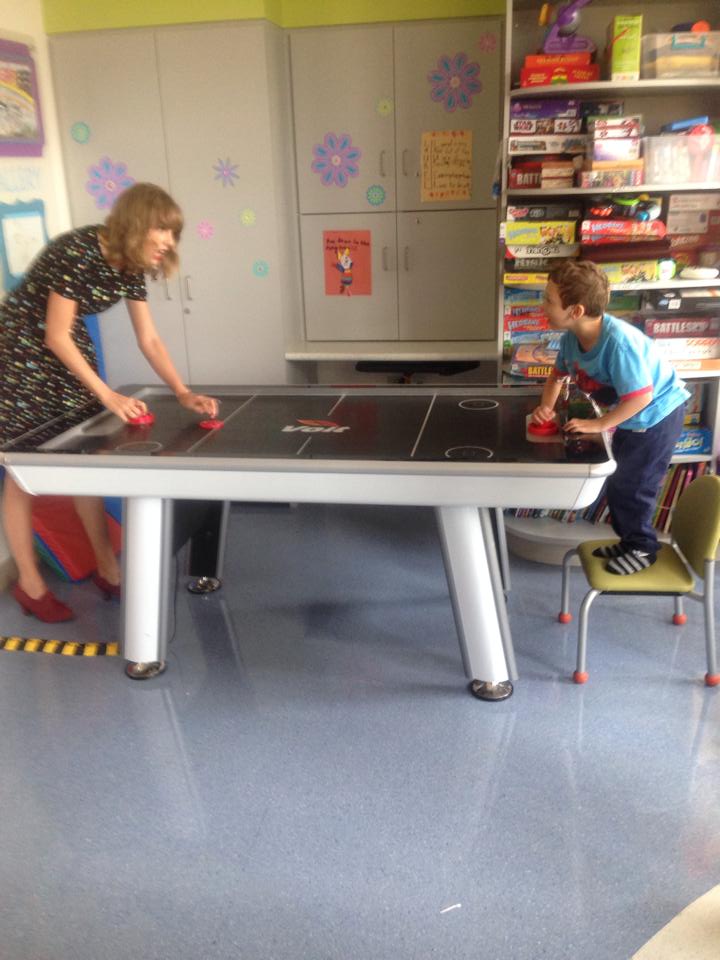 Taylor Swift gives Jordan a kiss and makes his dreams come true!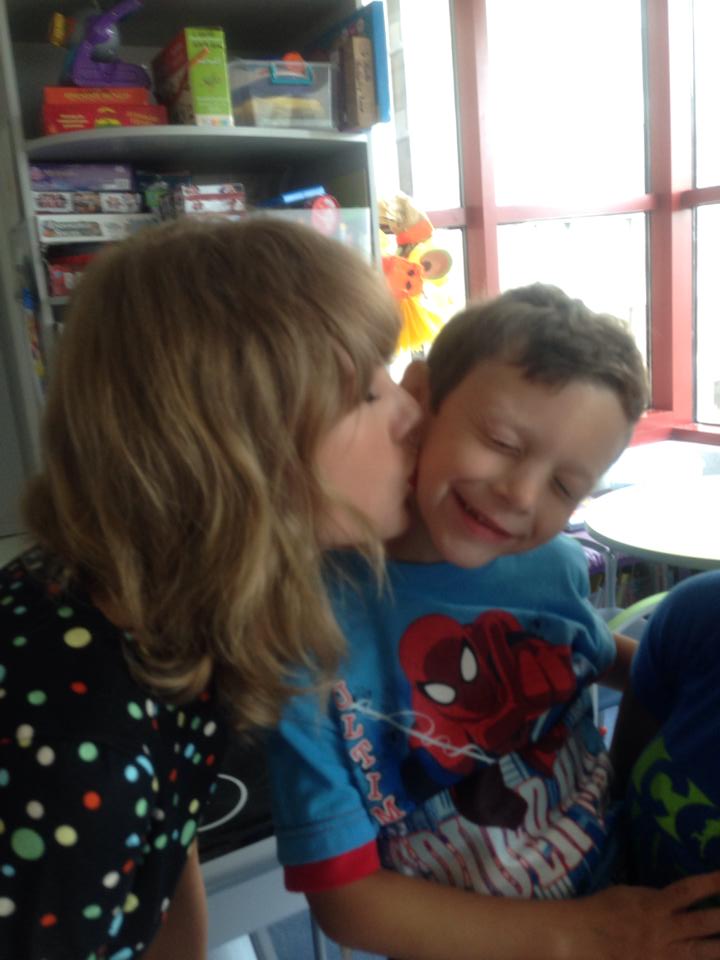 Here is Taylor Swift posing with a photo together with Jordan's family.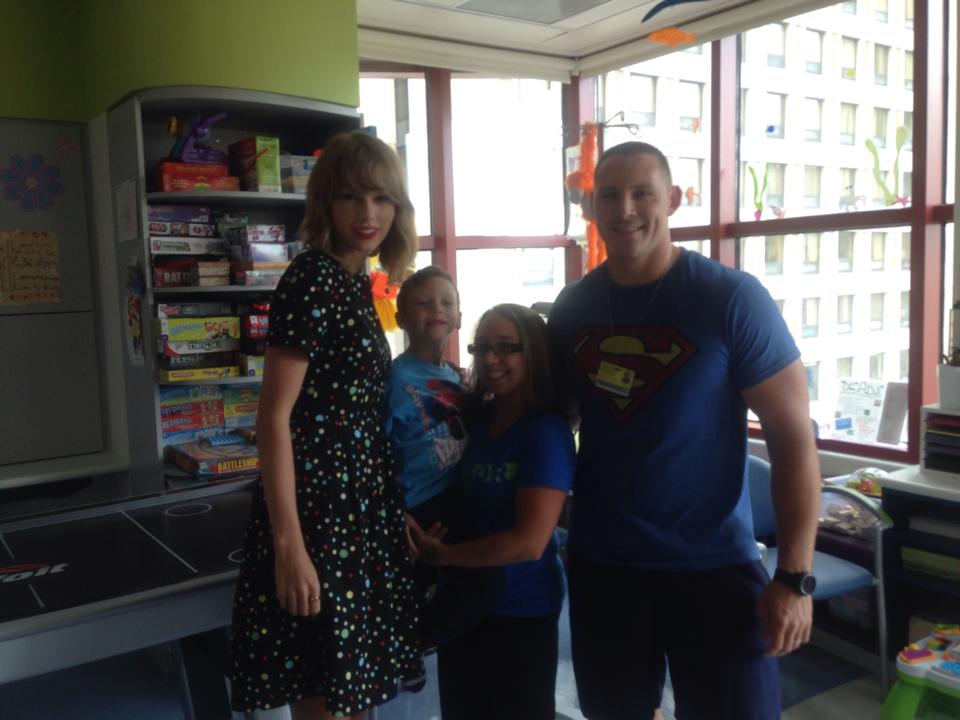 This was a wonderful surprize for this seriously ill young boy and I believe that Taylor Swift's visit really raised his spirits!
source: dailymail