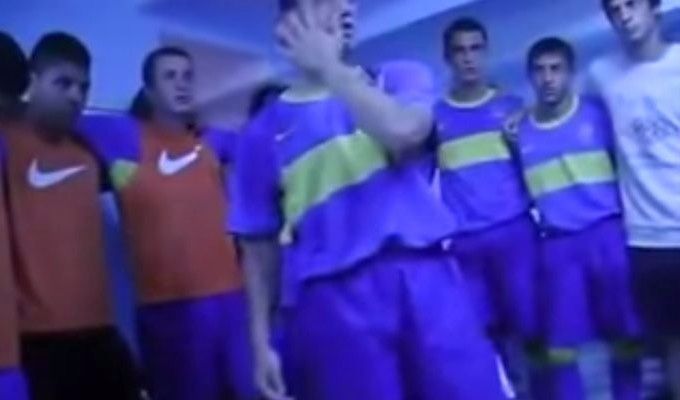 The famous soccer club team named "Boca Juniors" is based in the La Boca district of the Argentine capital of Buenos Aires. This prestigious soccer club has players from youth teams to the players playing at the professional level understand that although the competition is intense, these players carry with them the hopes and dreams of every young boy who aspire to be football stars and find a way of supporting their families and their local communities who support "Boca Juniors".
Here is a video that shows a speech by the captain of the U-15 "Boca Juniors" team before they were about to play a tough opponent that sums up the fighting spirit and emotion of playing for such an iconic soccer club.
See Video Here
The Inspirational Words of the Captain of "Boca Juniors" before the game.
Let's look back on their own this year one year
Everyone was born in Buenos Aires.
So, please do not be late and come early every morning,
at 5 o'clock or sometimes 6 o'clock and come to practice.
And, all of us have been apart from our families for a year.
Take a look back at the day-to-day effort.
Do you remember the training camp on the first day?
I think our bodies have been forced to become tattered.
Training camp was hard every day and
I remember the efforts of this year.
When I returned to my hometown at last
My sister came to me and said, "Yes, earn this."
What? Looking at me, she gave me 22 pesos!
Now, what can be done with 22 pesos?
22 pesos in the hand cannot do anything!
The family always wants their happiness
Because we want to see their smiles.
I give them a smile today to my parents.
Today also I want you to stay here for this is no family.
You will fight for this team. For every one of us on this team
We are all brothers on the pitch
Now, we'll show off our strength!
(Oh!!!!!)
What an inspirational speech!