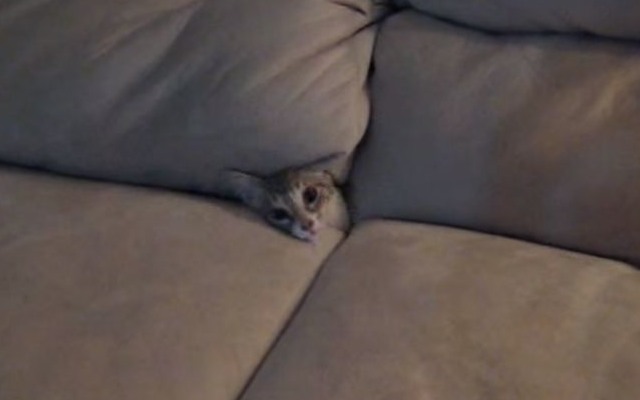 source: youtube
A small kitten suddenly appears from a gap in the sofa and looks into the camera with big beautiful eyes!
The tiny feline then dives head first into the gap of the sofa!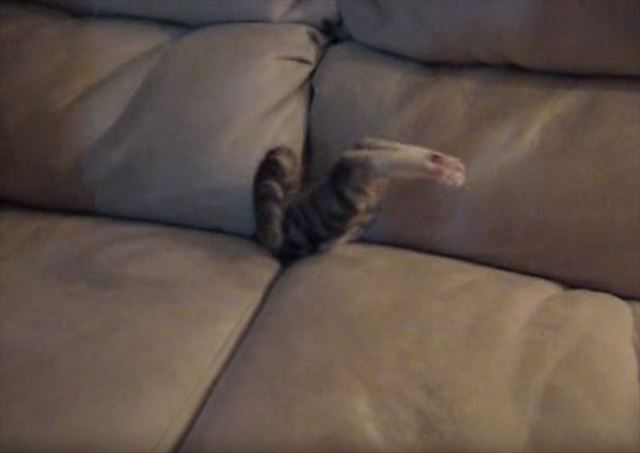 source: youtube
As the kitten pushes his way into the depths of the sofa, the movement of his legs and tail is simply delightful!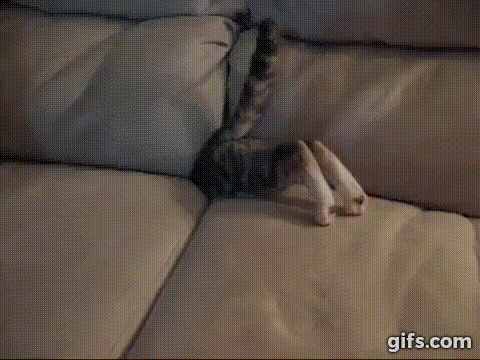 source: youtube
Success! The kitten completely disappears into the sofa! Just a tiny tip of his tail is remaining!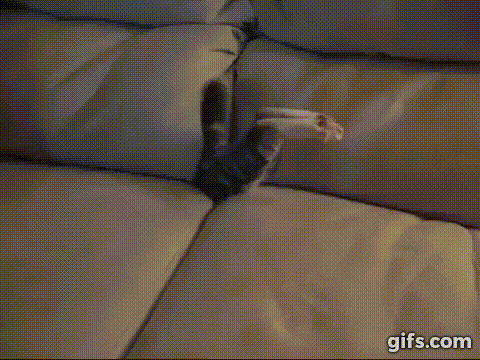 source: youtube
This splendid sofa swimming performance by the small kitten was a combination of adorable and hilarious!
Please take a look and enjoy this delightful video!
See Video Here
source: youtube
What did you think?
This kitten is fearless and extremely funny as he aggressively dives into the sofa!
---
source:

youtube
---