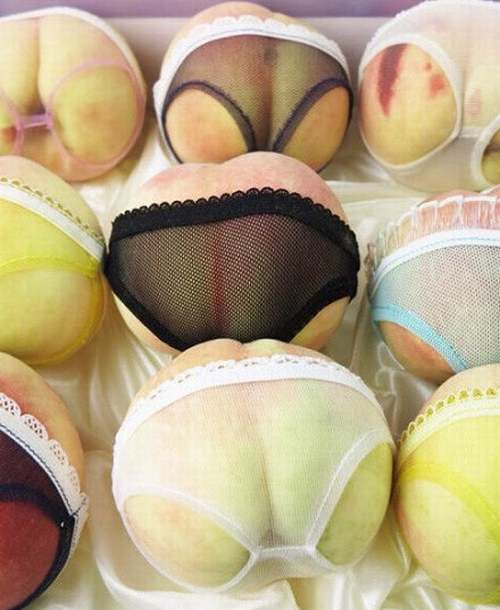 Here is a bizarre image of some peaches on sale in China and the fruit has been embellished with small exotic underwear to make the dimpled fruit look at a tiny derriere! This campaign has become a big topic of discussion in China on the social network called "Weibo" and overseas with many online viewers!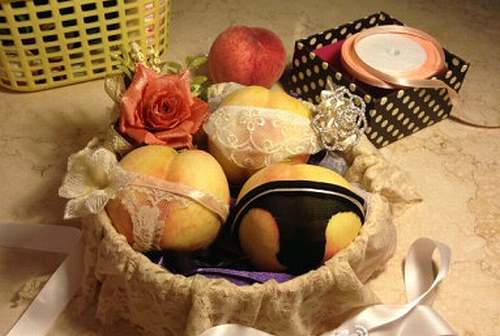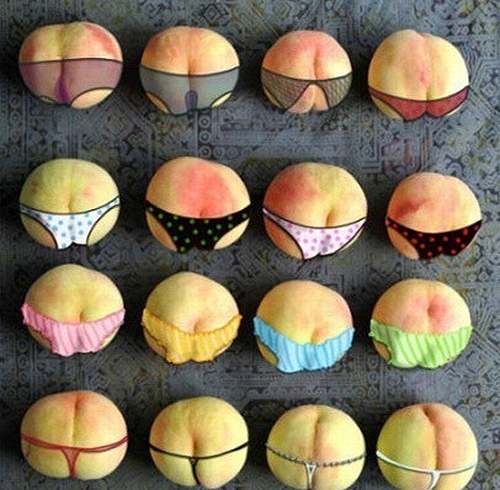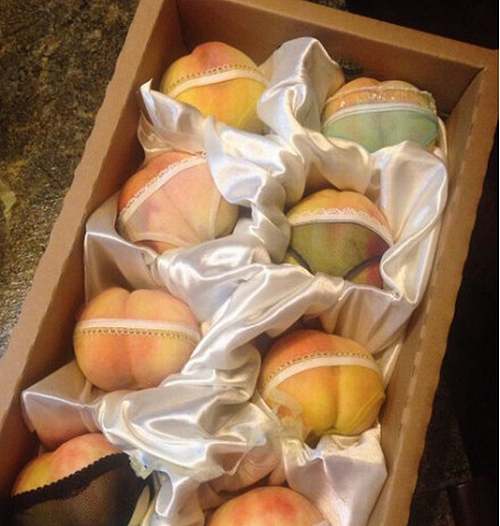 In fact, these peaches are on sale in box set of nine individual pieces of fruit at a price of USD $82.00 dollars.
The unique packaging of these fruits in lingerie may indeed increase sales!
What do you think?
source: sohu