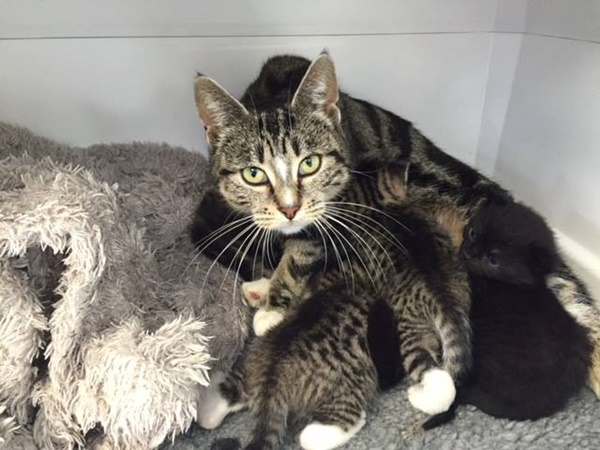 source: facebook
This story is the story of the miracle that happened at the Mill Road Veterinary Clinic in the town of Whangarei, New Zealand. One morning, one of the clinic staff noticed some boxes that had been place in front of the door of the clinic that contained a 3-week-old kitten! The kitten was taken in to be cared for by the clinic staff.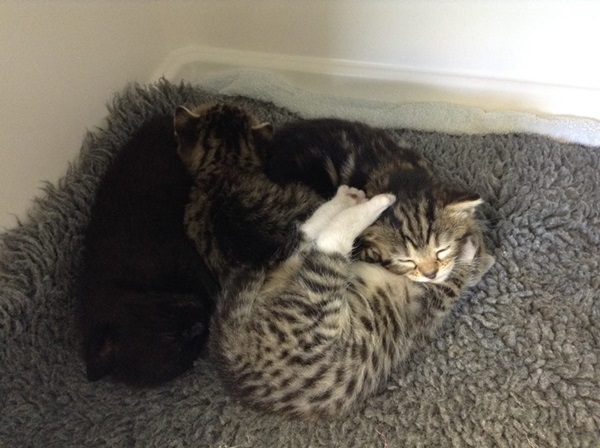 source: facebook
The next morning, an adult cat was seen prowling around the entrance to the clinic and was trying to get inside! The cat refused to leave the area and kept trying to enter the clinic throughout the day. The clinic staff decided to bring the adult cat inside and find out more about the distressed cat's behavior.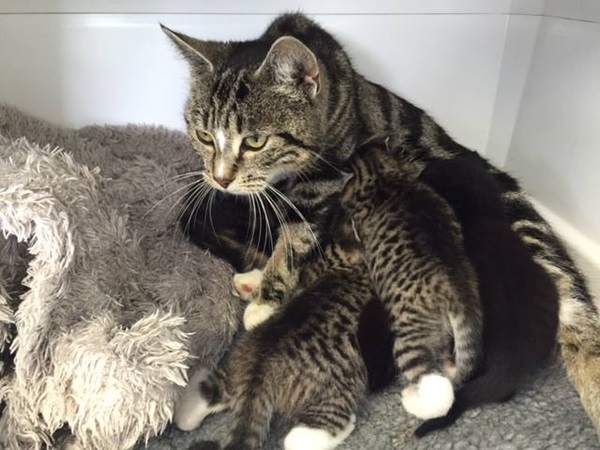 source: facebook
Bingo! They discovered that it was the mother of the abandoned kitten! The kitten immediately snuggled up to the mother cat and soon it was being nursed! Somehow the mother cat had discovered the location of her child and followed the kitten to the clinic! The power of love is a great! The mother cat and her kitten was soon adopted by one of clinic staff as pets!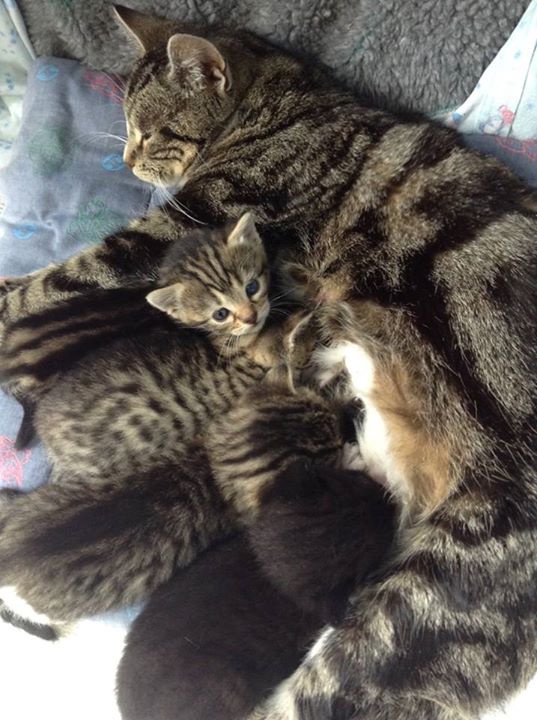 source: facebook
"Hills Pet Food" saw the story on Facebook and decided to donate food for the mother cat and her kitten so it appears that these animal will have the chance of living a healthy and happy life in their new home together!
▼ Here is the Facebook page of the Mill Road Veterinary Clinic.
MUM & KITTENS REUNITED!! We have a heart-warming story for you this morning: Yesterday we found a box of kittens dumped…

Posted by Mill Road Vet Clinic on 2015年10月14日
Kitten Update: Mummy-Cat & her kittens are being fostered by a family member of one of our staff, who lost their cat a while ago & Hills Pet Food have kindly sponsored them.

Posted by Mill Road Vet Clinic on 2015年10月19日
This is such a heartwarming story and I am so happy that the mother and her child could be reunited!
---
source:

facebook

/

Mill Road Veterinary Clinic



---