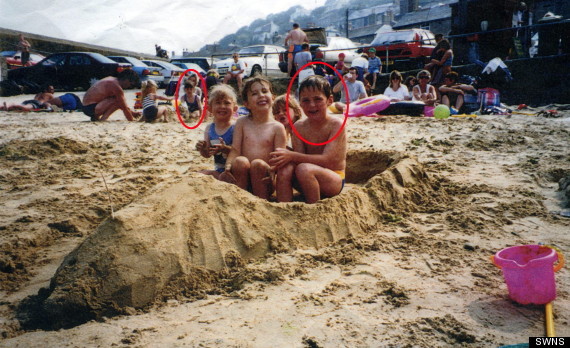 Here is a heartwarming and true story of love and destiny that actually occurred in the United Kingdom!
Living in southwestern England United Kingdom southwest Nick Wheelerand Amy Maidenwho were recently married was shown a photograph by Nick's grandparents that was taken more than 20 years before. Both Amy and Nick were in the photograph but they had not ever met each other! This fateful evidence suggests that this couple were destined to fall in love and be married!
Amy is facing the camera and is sitting behind Nick.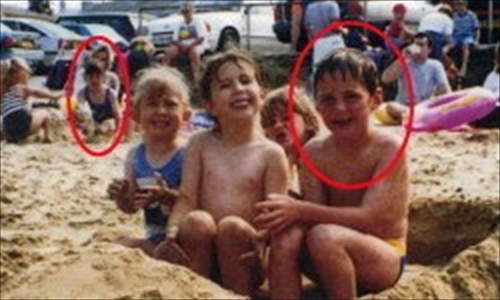 Nick and Amy had a similar circle of friends when they were children and on one of these excursions to the beach this photo was taken of the children having fun in the sand about 500km from their respective hometowns!
They were married 20 years after this photo was taken!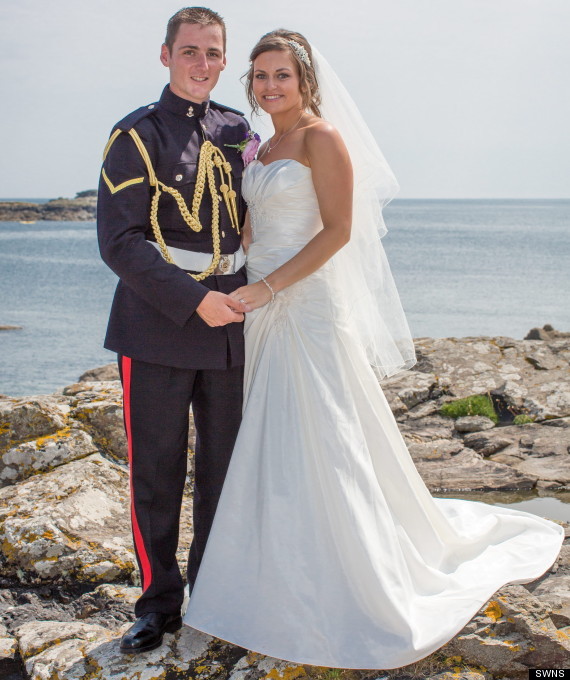 At their wedding, the surprised participants were informed of this story and were astonished to hear this amazing story of love and destiny! I hope that this couple will have a long and happy life together!
source: kentonline