Here is a heartwarming story of an animal rescue that has been viewed more than 20 million times on YouTube by online viewers from all over the world. Firefighters arrived on the scene of a house fire and this video was taken by one of the emergency response personnel there to assist with any victims of the fire. Though no people were injured, firefighters discovered a small cat inside the dwelling who was unconscious and required emergency assistance.
The heroic efforts of these firefighters and emergency rescue personnel created a harrowing drama in which they were able to save this adorable animal!
Here are the firefighters entering into the house where a fire has seriously damaged the home's interior. They successfully extinguish the fire.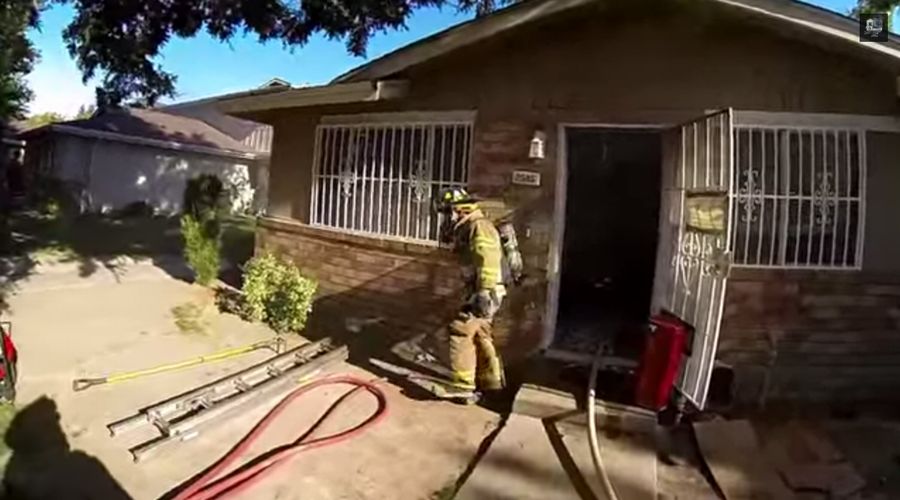 The indoors of the house is filled with thick choking smoke.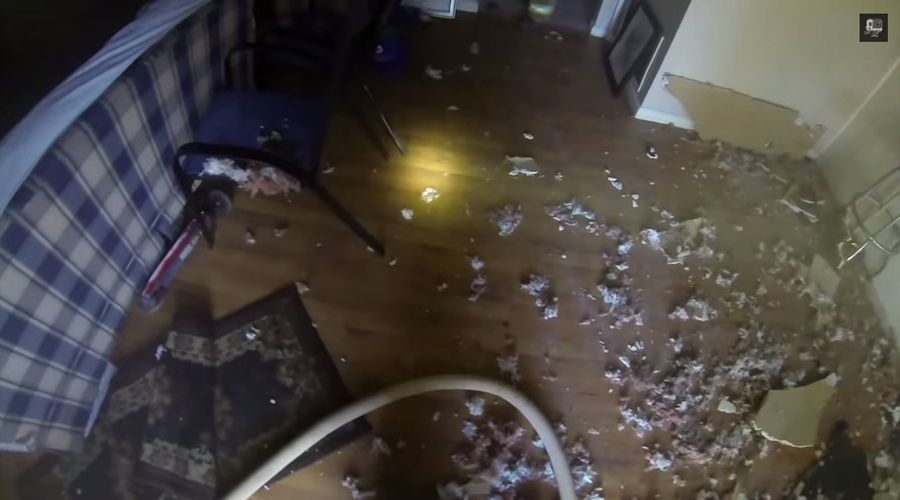 As firefighters investigated each room of the structure, they discovered a small animal who was lying unconscious.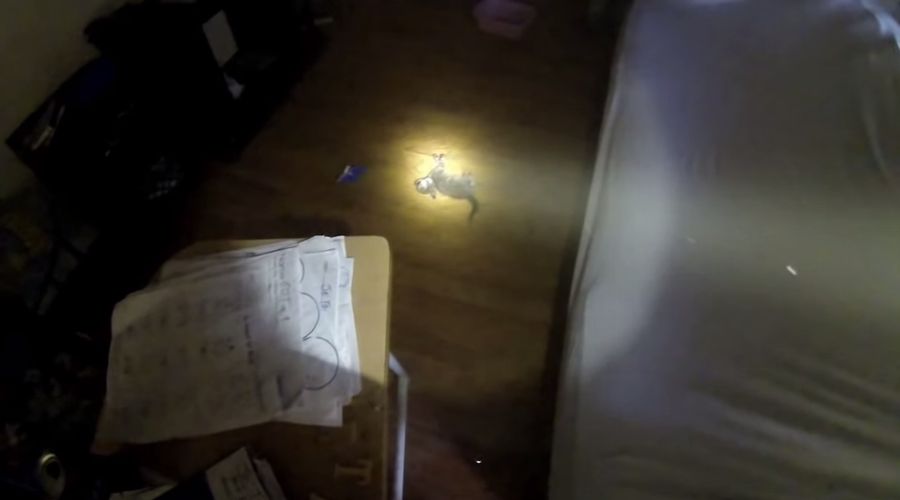 An oxygen mask usually used for human patients is adjusted to fit the small head of the young cat.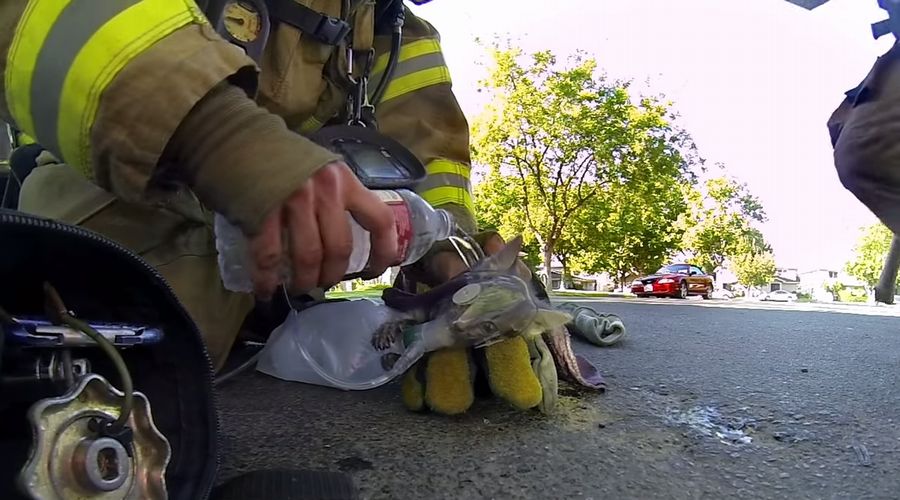 After a short time, the kitten regained consciousness!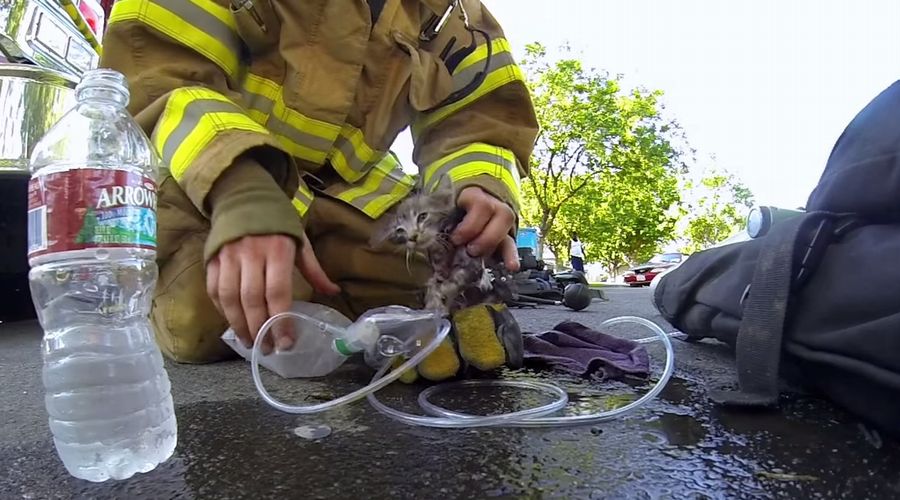 After the kitten regained consciousness, he was held and gently caressed by one of the firefighters.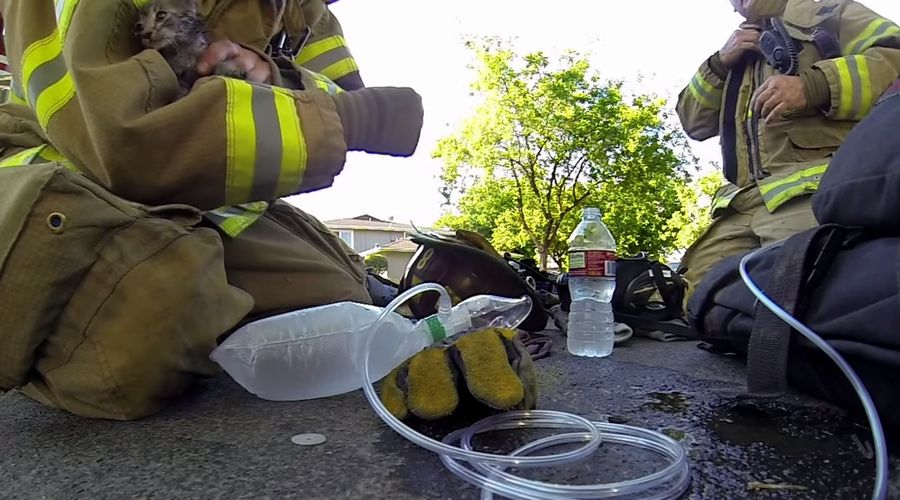 See Video Here