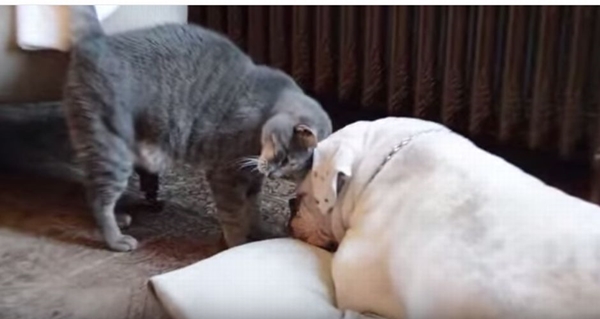 A cat loves a bull dog, she was trying to wake him up with stroking and nuzzled. But he just can't seem to get up… This is heartwarmingly sweet!
Nuzzling his head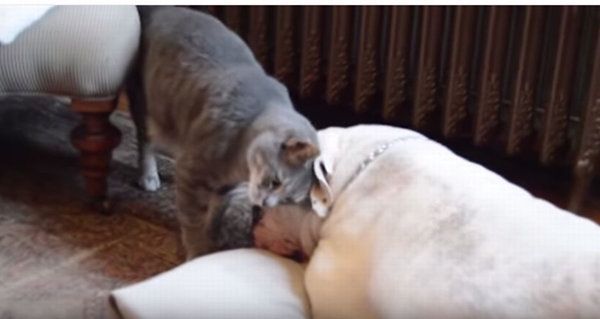 Grabbing his hand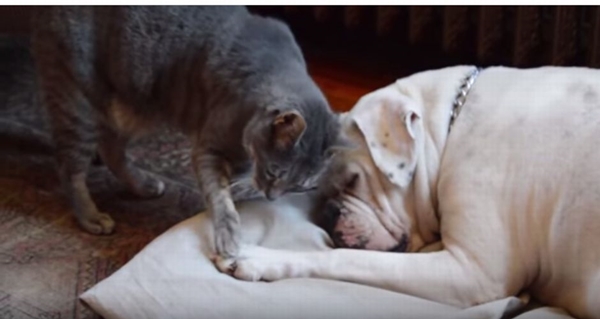 Poking his head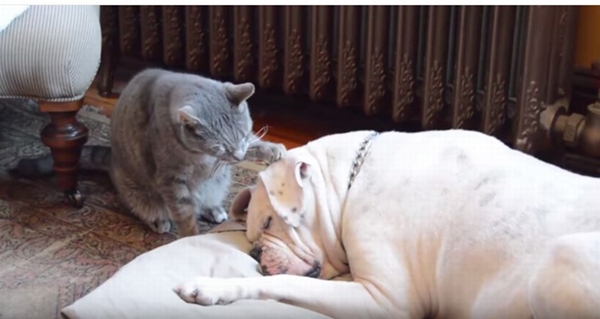 About to punch?!… no…still poking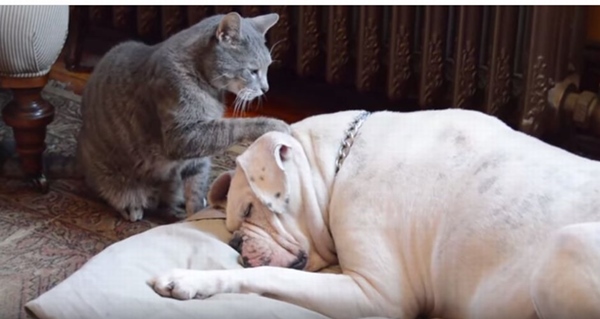 he's never been awake…
Finally…sulked in bed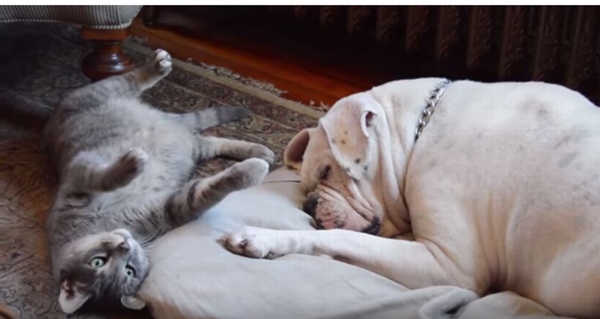 No! let me sleep with you!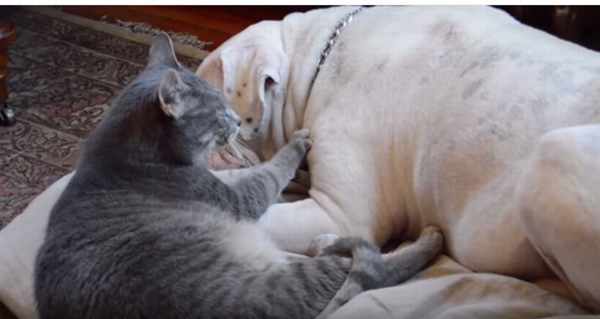 After all, she lied by the side of him xxx
Check out this video on youtube
She is the sweetest ever!
---
source:

youtube
---