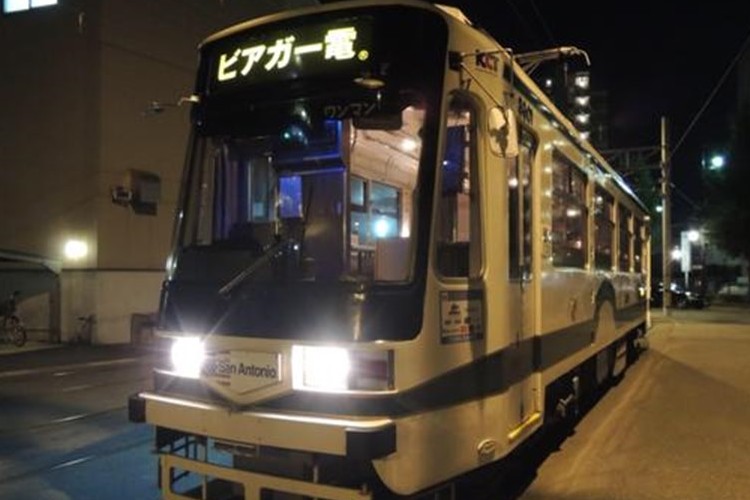 source: twitter.com
 "The Biaga Electric Charter" is a unique streetcar commuter service that serves beer to passengers while on its route. It seems to have been in operations for a limited time (summer) over the past few years ago in Kumamoto and has become very popular as there is rush to reserve seats for this attraction every year!
In Kumamoto there is a streetcar called the "Biaga Electric Charter" that serves beer while passengers enjoy the ride on the tram. and pic.twitter.com/L7nLP3FRQL

– Higurashi (@ERIOkawaii) 2015, August 10

source: twitter.com
There is a counter located inside the vehicle which allows customers to enjoy their food and drink without the danger of being jolted around and visitors also have the option of bringing their own food and drinks for the ride. It is a fantastic space to enjoy the sights or just communicate with the other passengers. By the way, is so there is also a bathroom break in the middle of a service course.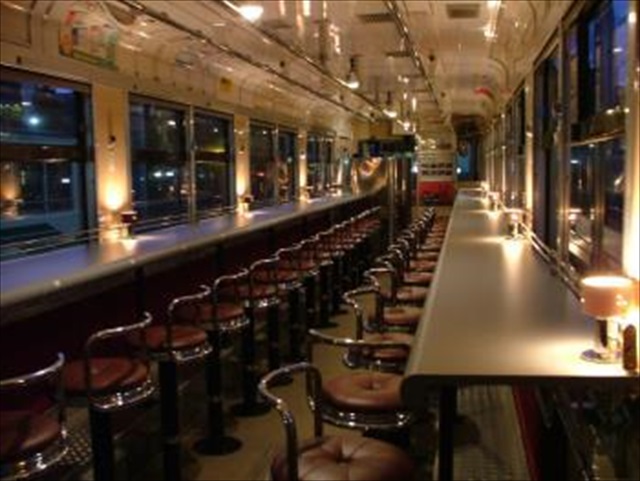 source: twitter.com
In Kumamoto, it seems to have been established every year as a tradition of the summer. (The following ads are for reference only and not intended for actual reservations this year) and source: ameblo.jp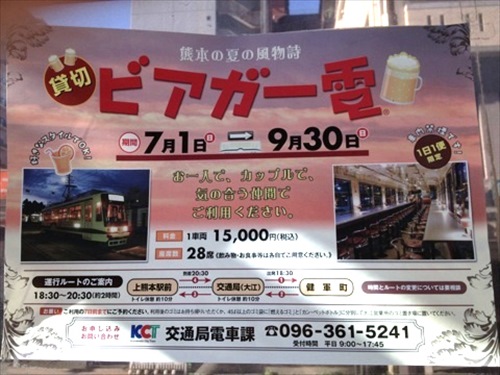 Currently the September Service is now Accepting Reservations
"The Biaga Electric Charter" operates nightly from 18:00 for 30 minutes to 20:30 (about 2 hours) from July until the end of September. However, the August service worth that of a reservation acceptance end already, it seems now is accepting of the September operation minute reservation. For more information, please click here!
The tram's house beer is called Kashikitsu, a delicious choice!!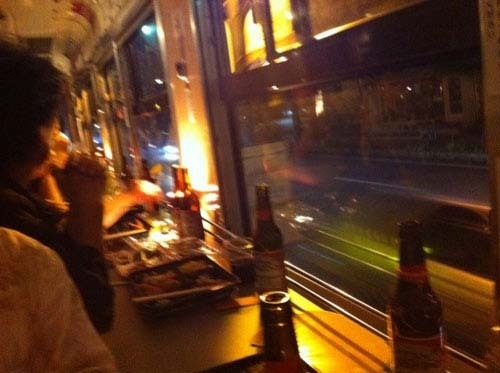 source: ameblo.Jp
---
source: twitter.com / www.kotsu-kumamoto.jp
---