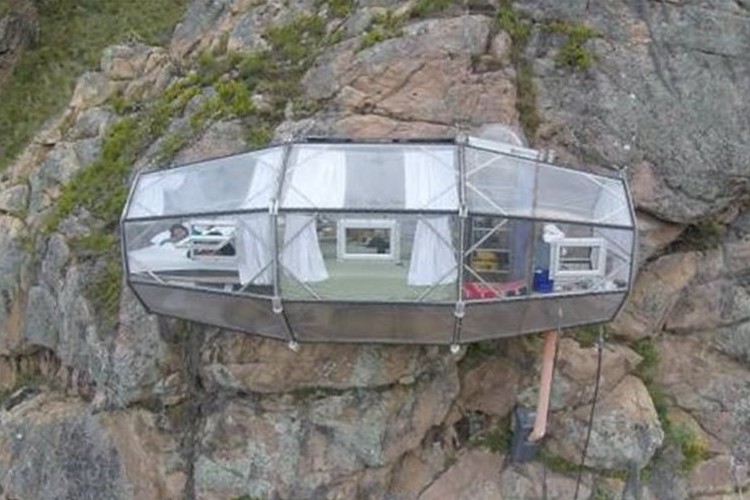 A hotel in the country of Peru in South America located on the side of a cliff at a height of 122 meters above the ground has become a hot topic online with so many people who are blown away by the amazing photos.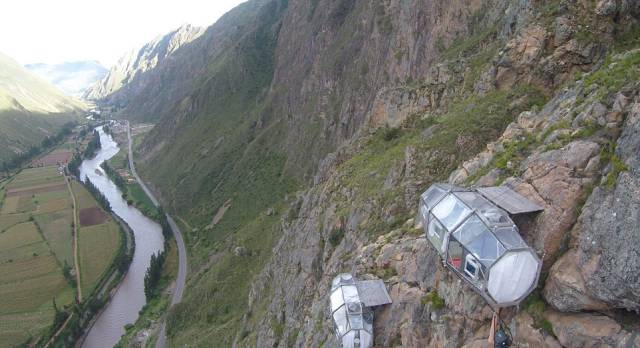 But it is absolutely impossible to consider for people have acrophobia. (a fear of heights)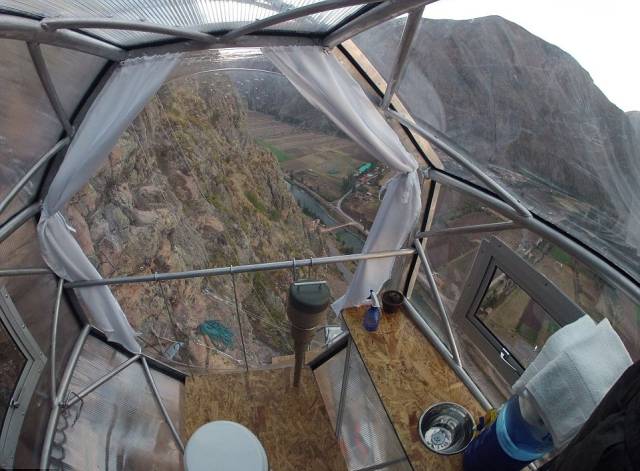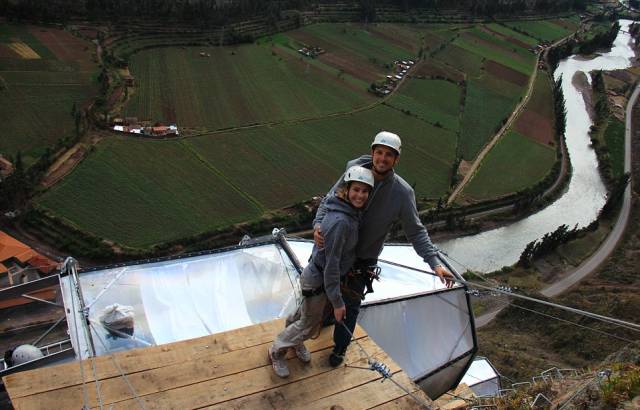 The glass windows provides a superb view (in a region where Inca Empire previously existed). By the way, you enter into the hotel by sliding down a rope as shown in the photo here.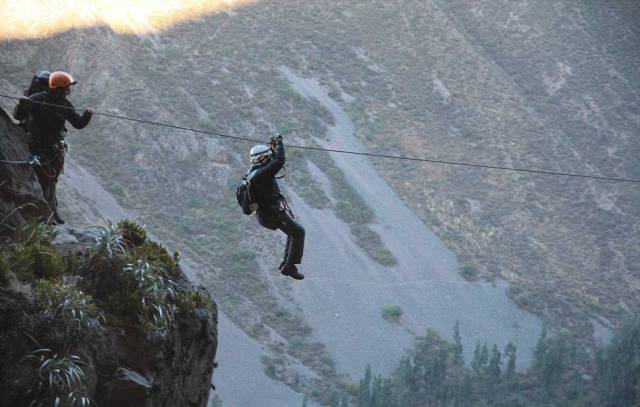 By the way, the hotel facilities include a toilet, shower, a kitchen and bed at a cost of 200 pounds (about 38,000 yen) per night.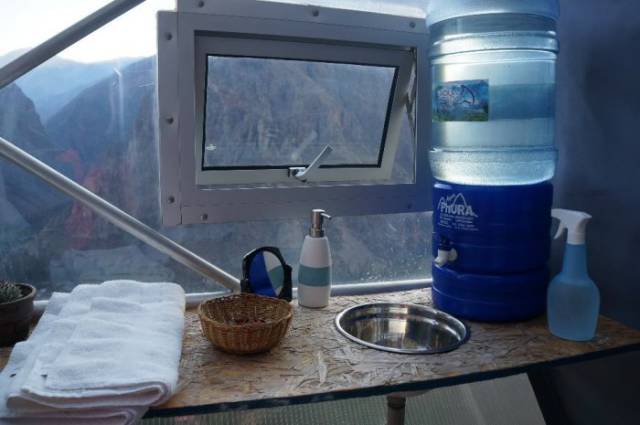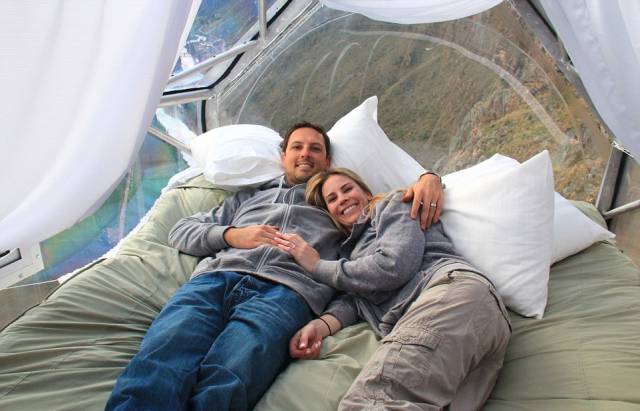 Meals can also be enjoyed outside on top of the structure. As shown here…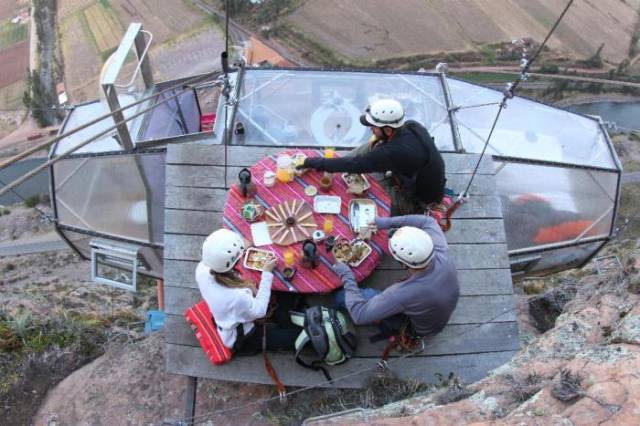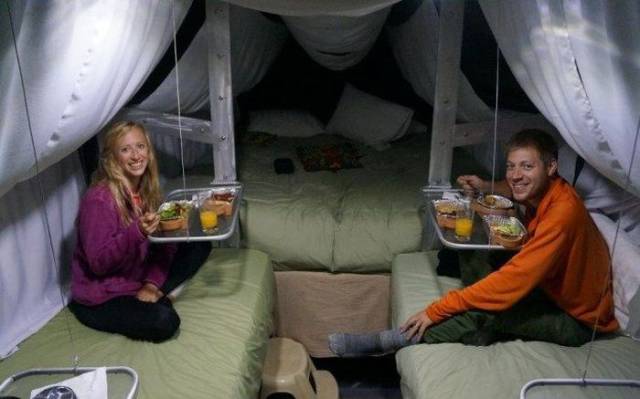 Magnificent views of the stars and sky views are always available.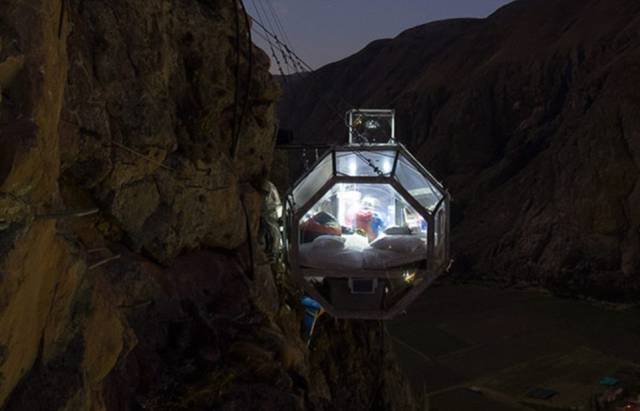 As one type of travel accommodation, would you choose this on your adventure?
---
source:

izismile.com
---