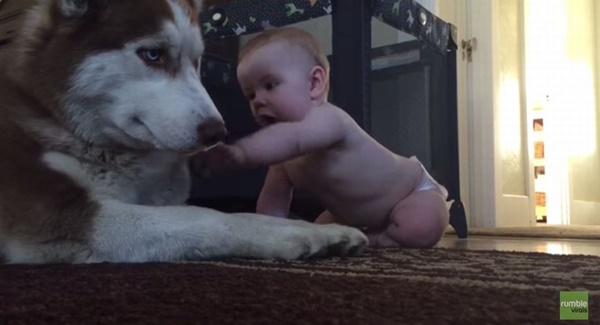 A wonderfully cute collaboration of a baby and giant husky captured on video!
A toddler reaches out to touch the dog. Quite a difference in size!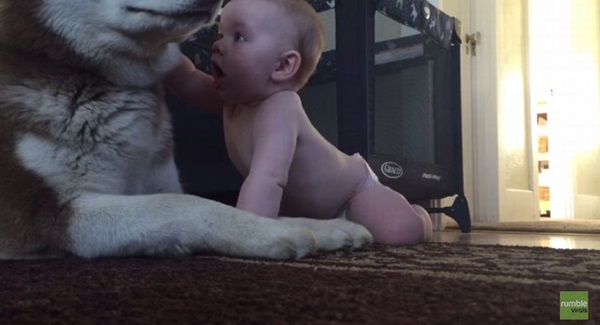 The Husky is in love with the baby and rolls over while giving the baby a kiss. Lovely!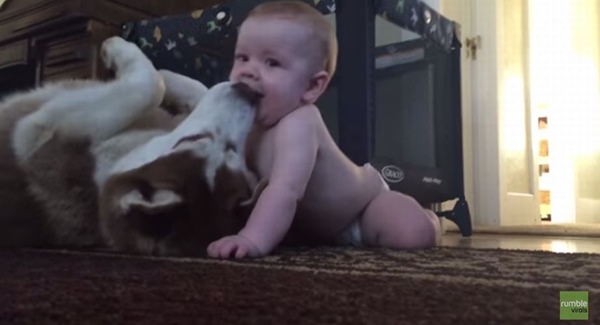 The baby gently strokes the dog with a happy expression. Too cute!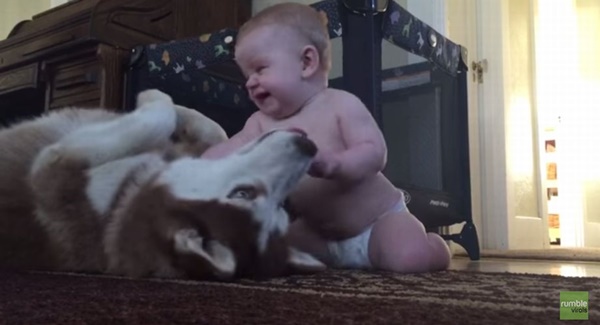 See Video Here
The dog and the baby create a fantastic collaboration and is cute couple!
---
source:

YouTube
---