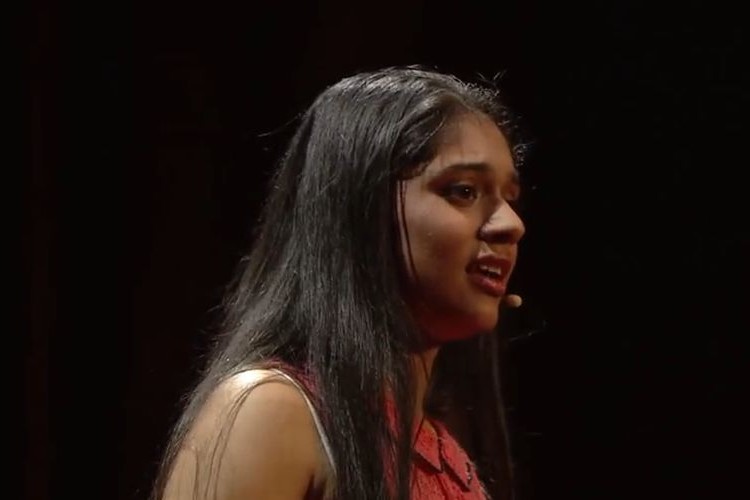 With the spread of social media "cyberbullying" has also increased. A 14-year-old girl named Trisha came up with a solution to this terrible scourge that has been praised from all over the world. Here is a summary of the speech Trisha gave at TEDxTeen2014 .
"Cyberbullying" claims the life of a young girl in Florida.
Rebecca Sedowikku of Florida was abused by despicable and aggressive comments through social media and ended up committing suicide by jumping from a water tower near her home in 2013. Countless other victims have also taken their own lives after being the recipient of negative or abusive commentary online.
Trisha highlighted the example of Rebecca who is only one of the countless victims countless who experienced cyberbullying that is happening all over the world.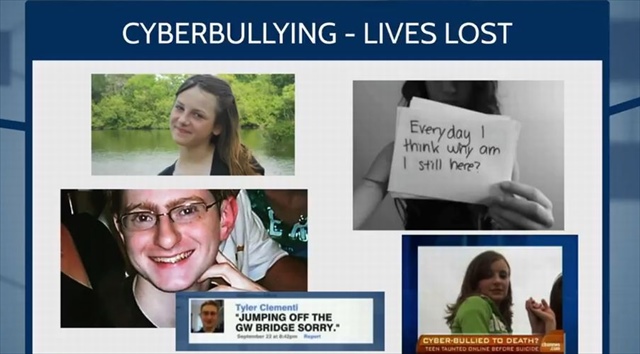 Cyberbullying is more prevalent among young people than adults.
Cyberbullying is a very big problem. In the USA, 52% of young people have experienced cyberbullying and 38% have reported harbouring suicidal thoughts and tendencies. From a global point of view, 25% of the world's total population are now teenagers or young adults. That is approximately 1.8 billion potential cyberbullying victims. In this era of social media revolution, the number of young people using social media is increasing year by year, which means they could be abused online.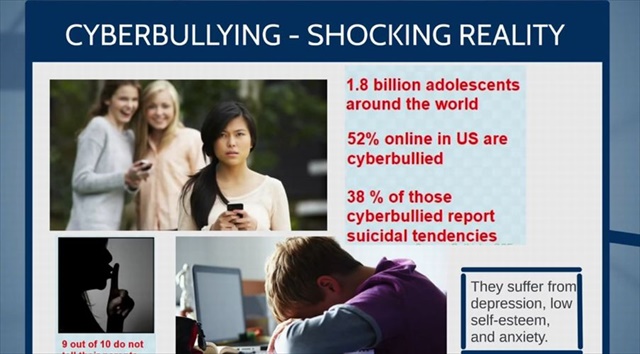 From the ages of 12 to 18, young people showed a higher willingness to make insulting remarks by almost 40%.
Research has shown that there is a willingness on the part of young people to make insulting remarks in the age of social media without examining the relationship. It appears that their brains are not fully developed making them susceptible towards this kind of behaviour.
Minors need to think before they act and need to consider the consequences.
The human brain develop toward the front from the back. In other words, the front part of the brain reaches full development when humans reaches 25 years old. Located in the frontal area of the brain, the prefrontal cortex which is responsible for impulsive and spur-of-the-moment decisions is not developed until later.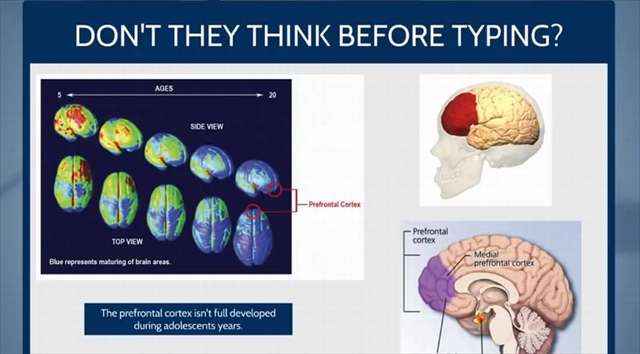 Cyberbullying is simply acting without thinking and is a result of a teenager's under-developed brain. So, what if we were given the chance to think about what we are trying to do? If a minor who wants to make an insulting comment on social media is delayed in that action by some sort of mechanism online it may be possible to decrease the amount of thoughtless commentary currently common among minors.
To stop slander online, Trisha developed a software system called "Rethink".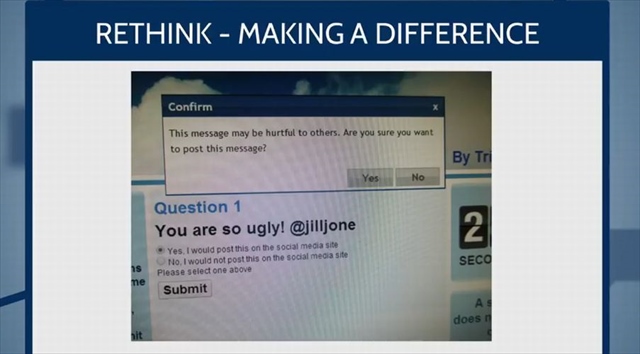 "Rethink" allows you to examine and when the advice of respect that you are trying to do is displayed, or the difference in motivation that leads to exit the insulting comments of when that is not the. For example, data from 1,500 minors were gathered in this investigation who were delayed from entering an abusive comment online with the message. "I'm trying to wait a minute. Very Insulting remark," If this buffer was displayed, 93% of minors actually stopped their negative comment. With this system, we were able to reduce the willingness to send the insulting comments down to 4.6 percent from 71.4 percent.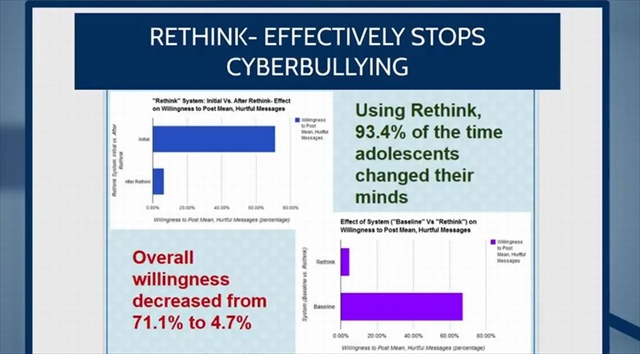 Fortunately, "Rethink" began to be rapidly supported. A few weeks ago, I attended the Google Science exhibition and am among the now global finalists this year. Patent protection in the United States for "Rethink" has also been applied for. My biggest objective now is to commercialize "Rethink" and eliminating cyberbullying. We are currently committed to the creation of extended browser add-ons for mobile devices for the Chrome browser. If "Rethink" gains global popularity, cyberbullying can be stopped before it's too late.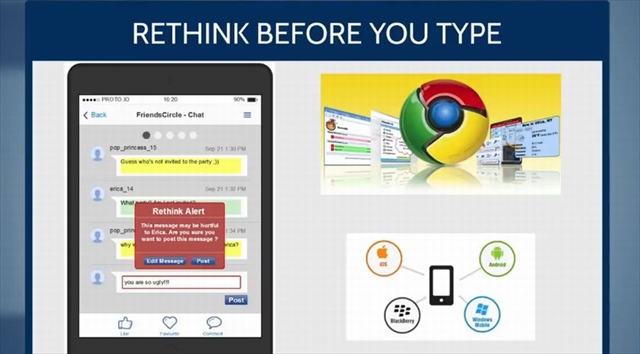 Deciding whether or not to press or pressing the submit button, these few seconds would have greatly changed the subsequent future has been proven by "Rethink".
In her closing, Trisha finishes her presentation on this note. Ladies and gentlemen, please somehow reconsider a little longer before that irreversible action cannot be reversed. Everything is easy to forget is that in the busy and fast-changing world of the connected, what we are trying to do now is calm down a little and consider a little more carefully before doing something that may have deeper consequences that we could possible imagine. Rethink stands for a little calm. So, please consider the choice of Rethink. Thank you very much.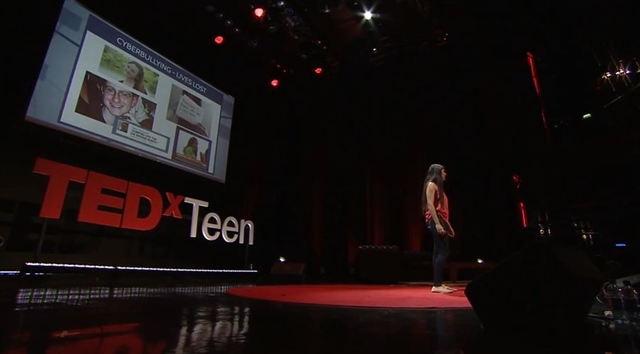 In order to solve the big problem of "cyberbullying", Trisha developed "Rethink" as a way of taking action and stopping this scourge of online abuse from taking any more young and innocent lives away from their family and friends. We salute Trisha on her dedication towards ending this problem.
See Video Here
---
source:

YouTube
---