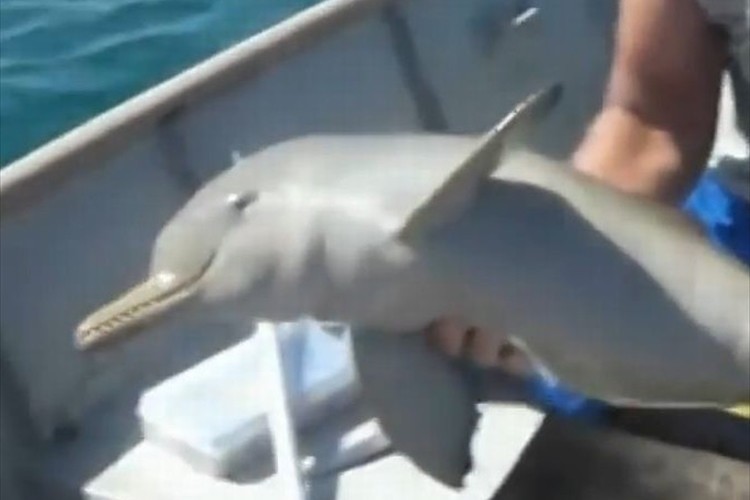 A fisherman discovered a baby dolphin entangled in a plastic bag and showed a lot of compassion by rescuing and releasing the mammal back into the sea has created a lot of buzz online with many viewers. The apparent expression of gratitude by the dolphin generated even more popularity with people touched by this incident.
While fishing at sea, a sport fisherman discovered a baby dolphin entangled in a green plastic bag and proceeded rescue the infant mammal with a net onto his boat.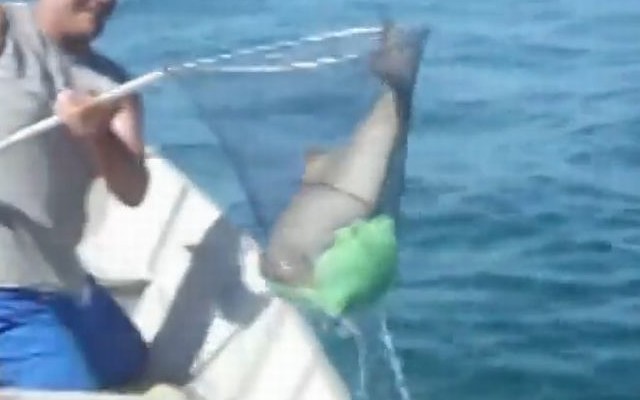 This small dolphin will not survive long without some assistance!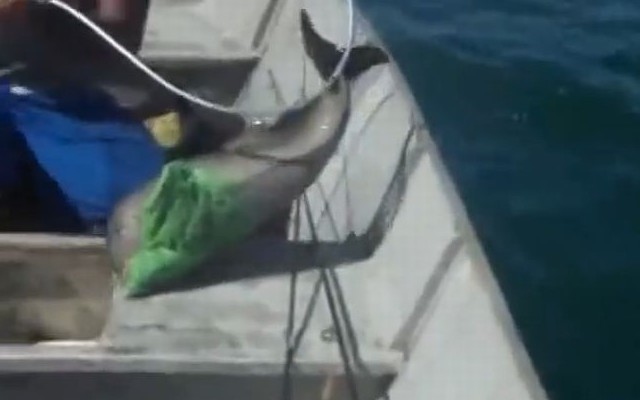 The plastic bag is removed and the expression of the dolphin appears to be almost smiling and happy. Is this beautiful animal feeling gratitude as well?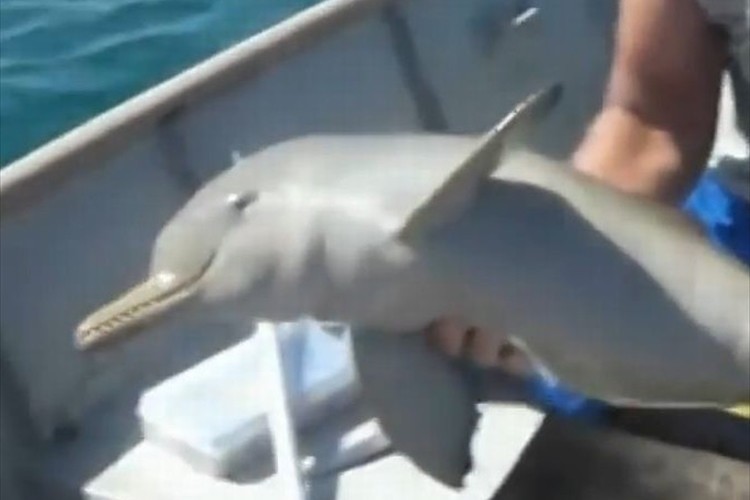 The baby dolphin is released back into the sea.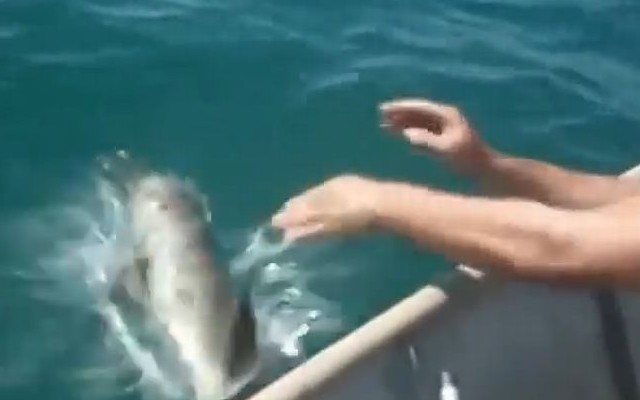 The baby dolphin shows its appreciation and gratitude by doing a fantastic vertical jump in front of the sport fisherman!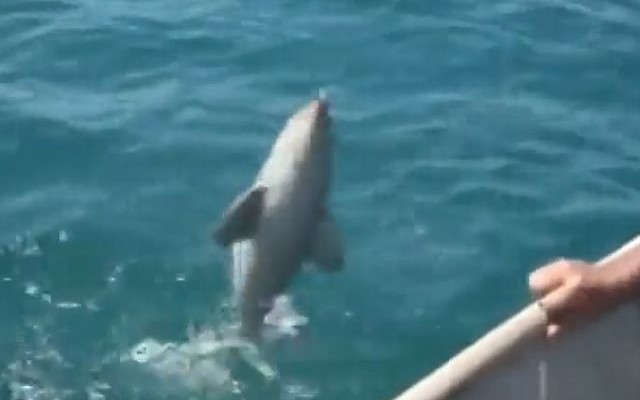 "Thank you for your help!" This is a feel good story which has touched the hearts of many people worldwide!
See Video Here
---
source: YouTube
---