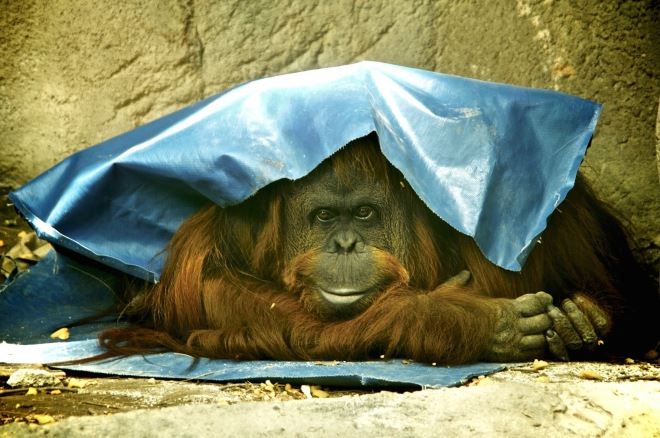 An court in Argentina has decided to recognize the human rights of an orangutan in a momentous ruling that has become a widely discussed topic among online viewers from all over the world.
Sandra is a 28-year-old orangutan that has been living in captivity in the Buenos Aires Zoo. An animal advocacy group filed a complaint on Sandra's behalf that she should be set free on the grounds she had been in captivity for the past 20 years. Even though Sandra is an orangutan they argued that she qualifies for the same human rights protection as a human person. The zoo argued against this claim shown below.
The chief biologist of the Buenos Ares Zoo named Adrian Sestelo testified that "Sandra has been living in a very nice environment receiving the highest quality of medical care, nutrition and attention during her life at the zoo.
source: AFPBB News
This case received a lot of press coverage and creates a number of questions of animal rights and the captivity of these animals in a zoo. I believe that there will be more cases like Sandra the Orangutan in the future.
What do you think of this ruling?