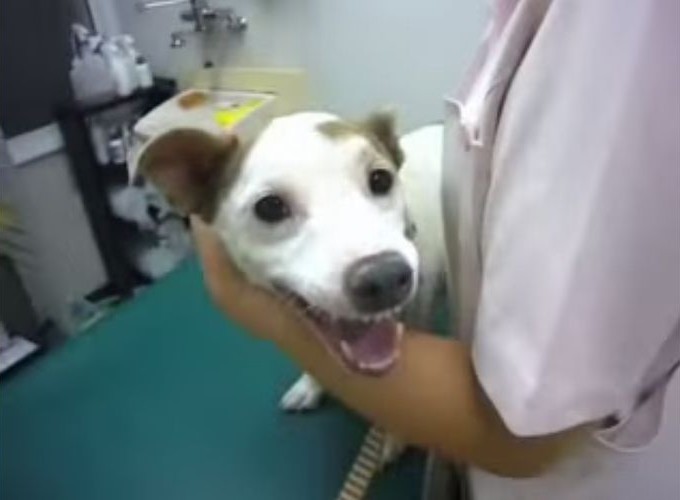 Here is a "Jack Russell" terrier looking quite anxious and being stroked by a worker at an animal hospital. The name of the dog is "Park".
Park has a nervous smile on his face.
Suddenly, Park notices something that completely changes his expression. He looks worried now.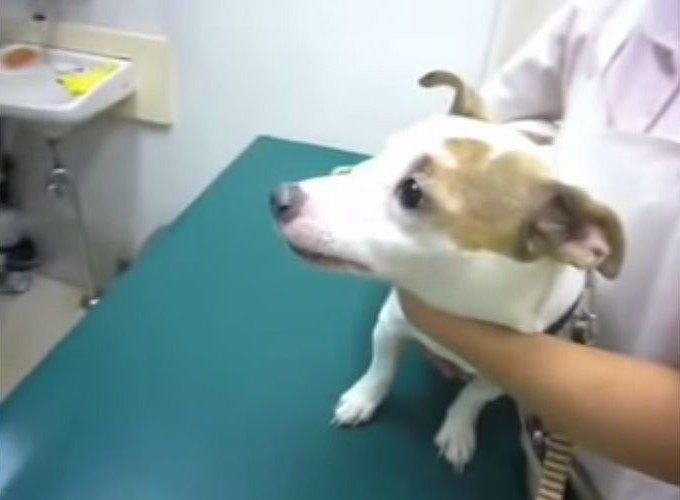 "Oh No!" It looks like Park is going to get an injection by a needle. He looks sad and bewildered at this point.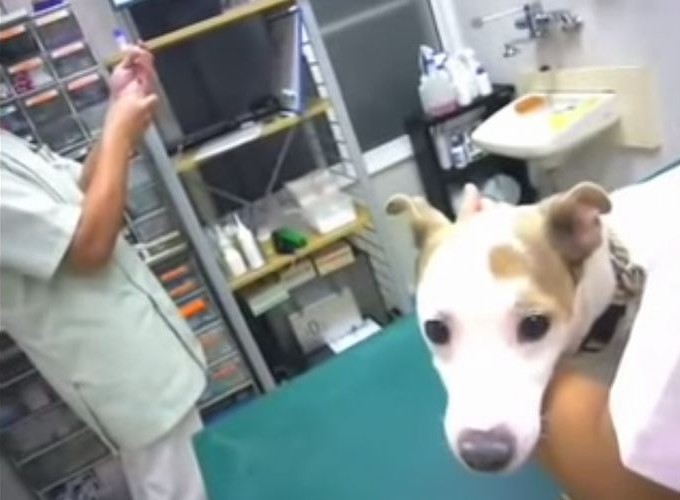 Park is now looking very worried and tense. It is clear from his facial expression that he really dislikes needles.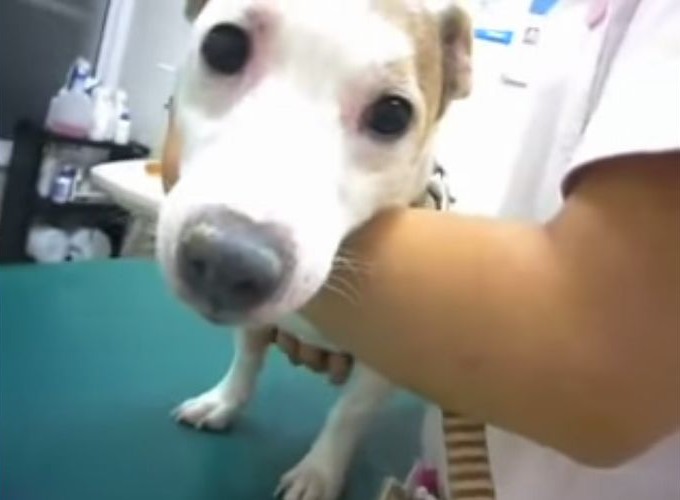 Please watch the video and Park's adventures at the animal hospital.
See Video Here
This dog shows a wide range of emotions in a very short period of time during his visit to the animal hospital.
Many people dislike needles and injections just like this cute dog.
---
source: YouTube
---