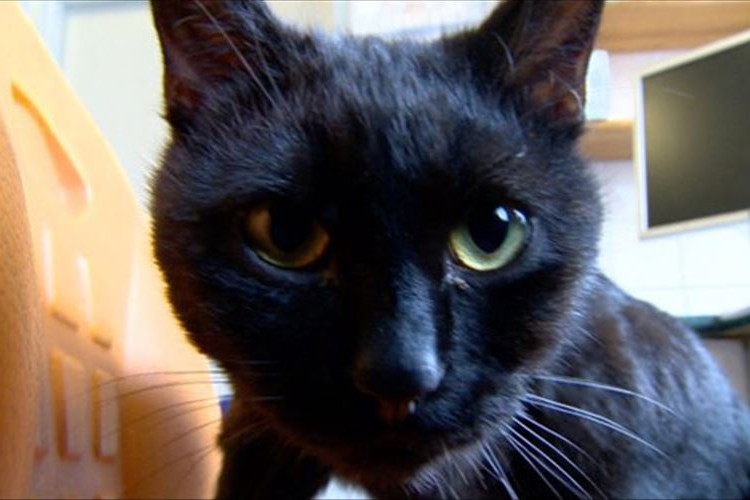 Here is a photo of a black cat named "Radominsu" and he is one year old. He was homeless and abandoned when he was 2 months old until he was rescued by health protection facilities in Poland and now is completely healthy.
While recuperating at the animal health protection facilities, Radominsu often snuggled up to other incarcerated animals who were suffering from illness or abuse and become a "nurse" at the facility.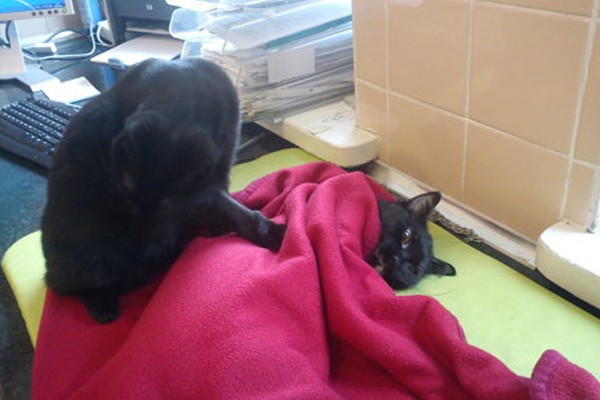 Here is the cat gently hugging another cat.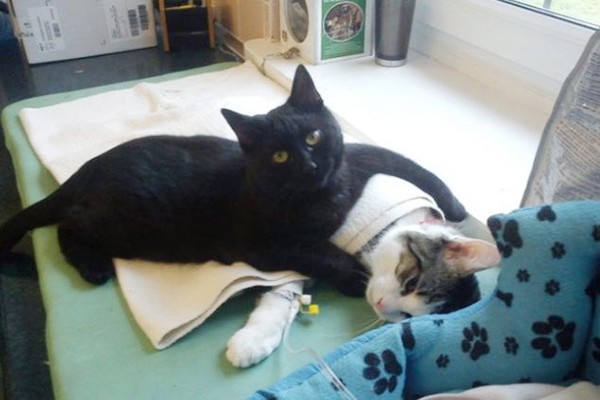 Or providing companionship to a dog.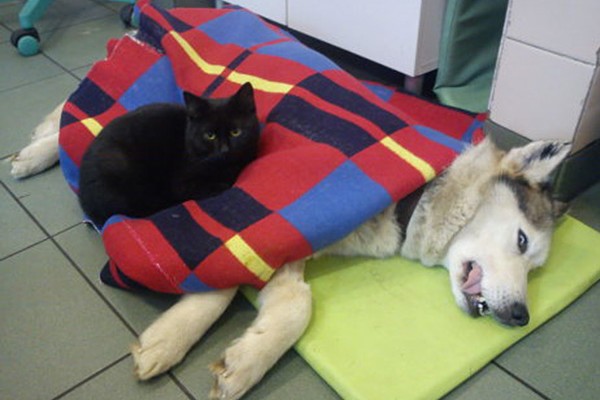 Here is the cat giving gentle support to a cat who is receiving an intravenous (IV) drip.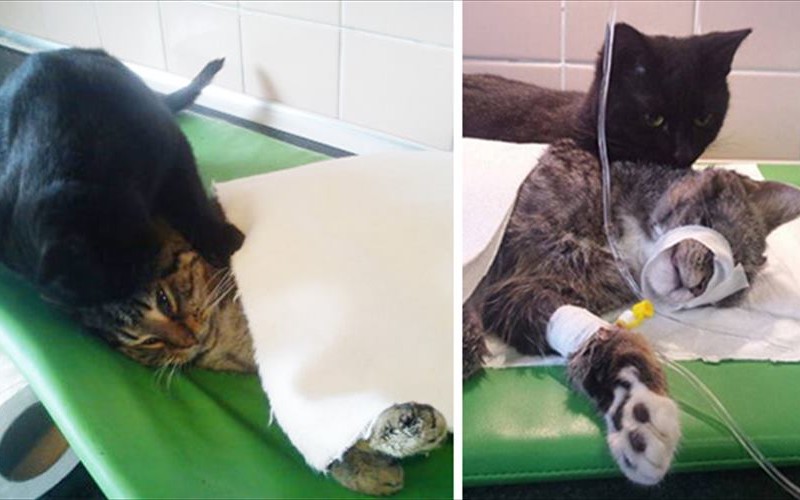 This gentle and compassionate black cat has been allowed to stay at the health facility and one of the veternarians commented that "Radominsu helps with the healing of the other animals".
This situation and the cat's gentle behavior toward the other animals who are suffering should be something to consider when people are dealing with illness and ill treatment. Perhaps, compassion and kindness really does help with the healing process!
---
source:

boredpanda
---