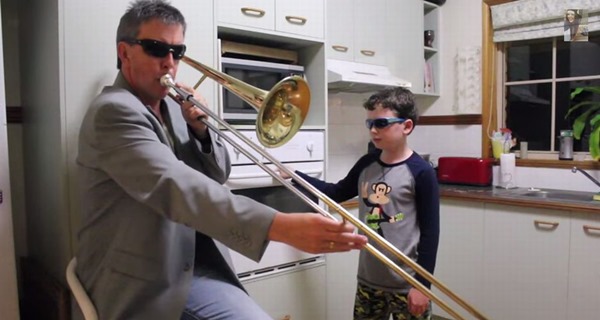 Here is a father and his son having some fun while the mother is not at home. Both are wearing cool shades and Dad is playing the trombone while his son watches. What a cool combo!
See Video Here
As Dad continues to make some musical noise, his son strikes a cool pose. These guys look like they are really having fun while the mother is away!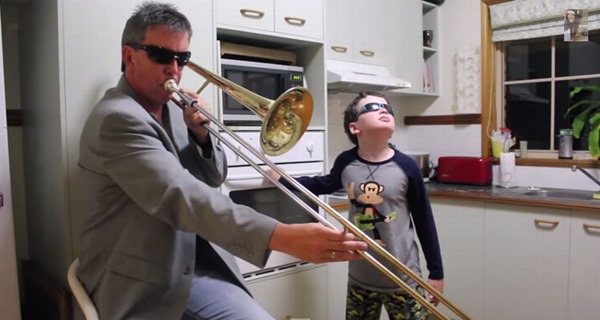 The music extravaganza continues and now Dad is in the living room playing a keyboard piano with a piece of plastic in one hand. That is an unusual technique to play this instrument.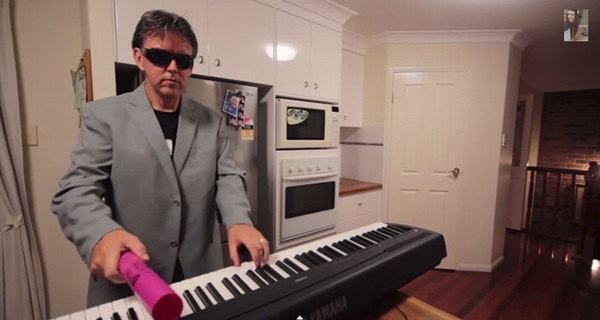 Suddenly, his son enters into the room as Dad keeps playing away on the keyboard piano.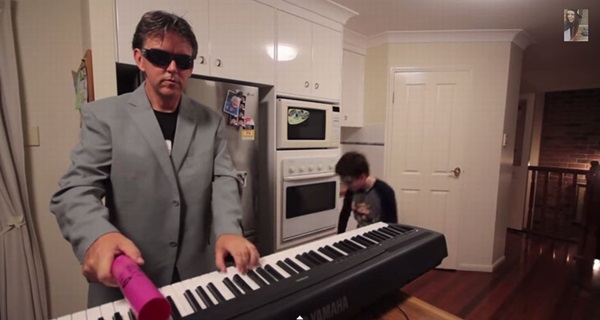 Now, the son strikes the same cool pose that he did earlier in the kitchen and it looks fabulous!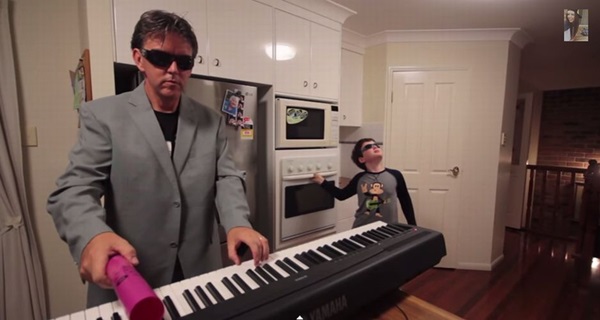 This father and son really love to have fun with music while the Mom is out of the house!
See Video Here
What did you think?
This parent-child video is very popular all over the world with online viewers!
---
source: YouTube
source: YouTube
---