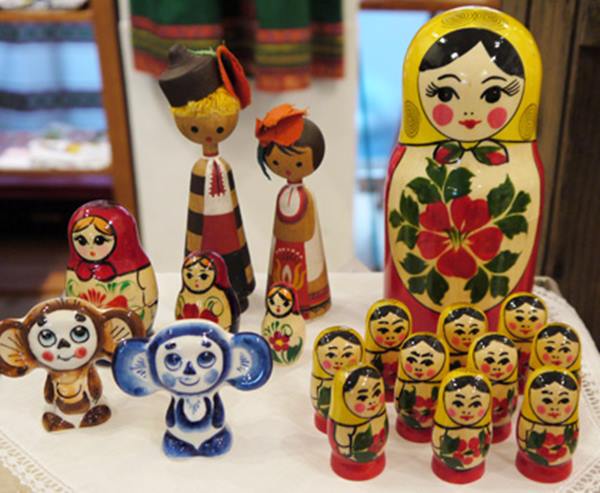 source: cedok.org/
Russia is a cold country with an extremely cold and long winter season! And, the people in Russia have developed some unique approaches to coping and actually enjoying the freezing temperatures! Here are 13 unique images and ways of how Russian people spend a hot winter in Russia!<
1. Enjoying a soak in the icy cold water while wearing a costume of St. Nicholas looks relaxing!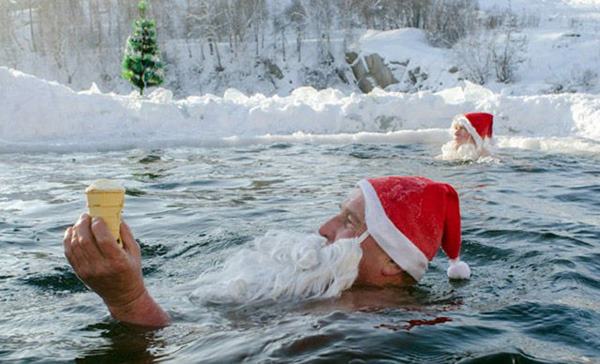 2. Children also enjoy taking a dip in the frozen waters in the winter!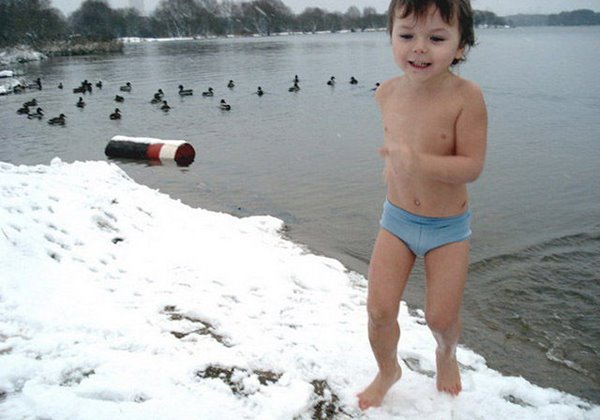 3. This fashion style is for the summer in most countries but is natural for many young Russians in the winter!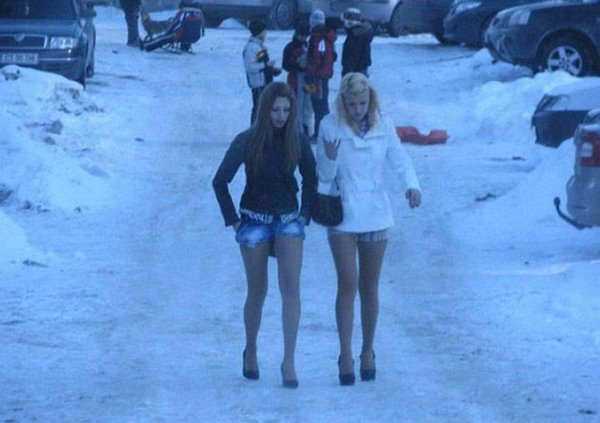 4. Digging a deep hole in the snow with hardly any clothes on? Why? It's a mystery!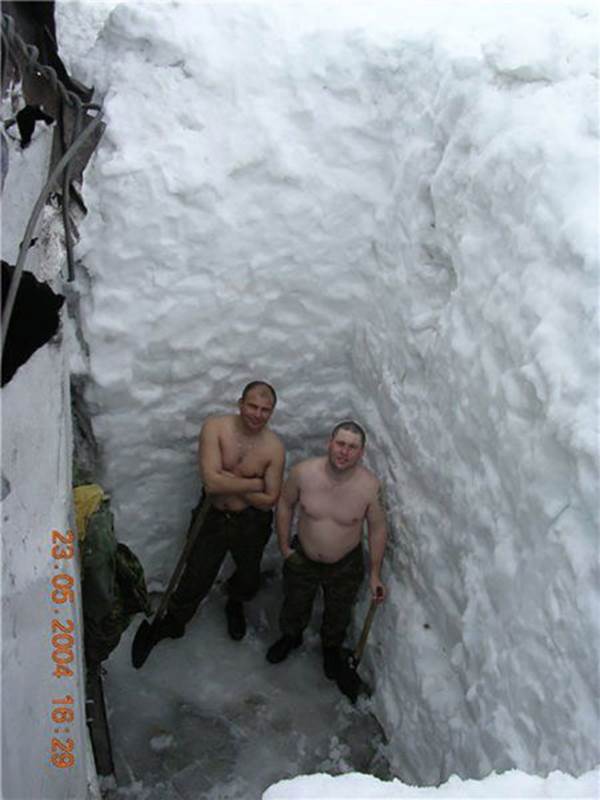 5. A couple of Russians enjoying some vodka with a snowman!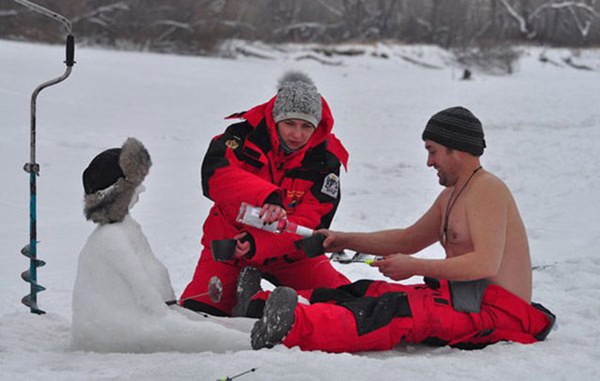 6. Winter makes him feel so good that he wants to sing out loud!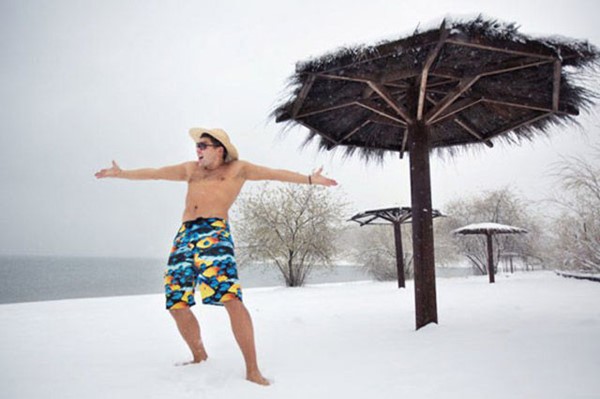 7. This Russian man looks like he is dressed for the beach in the middle of winter.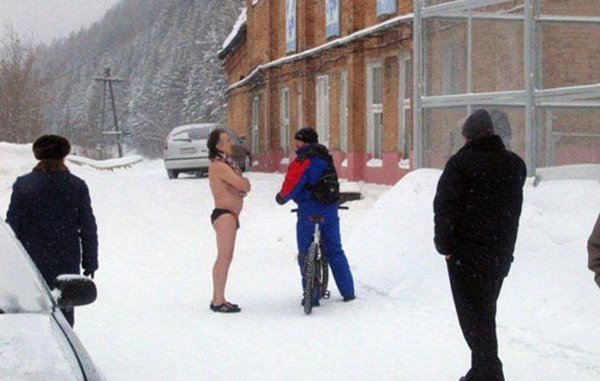 8. Russians enjoy a summer beach party in the snow!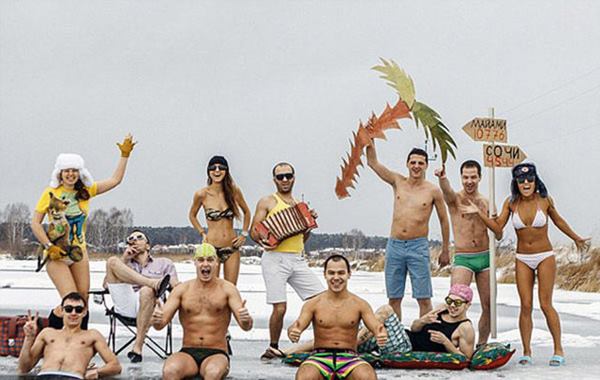 9. Two young girls in bikinis attempting to get a suntan in the winter sun!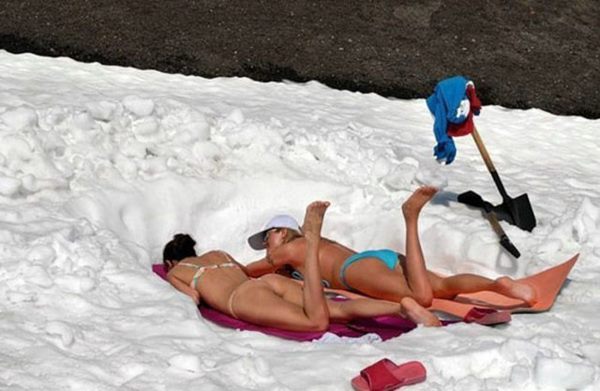 10. A woman relaxing in a bikini on a frozen pond while watching people skating by?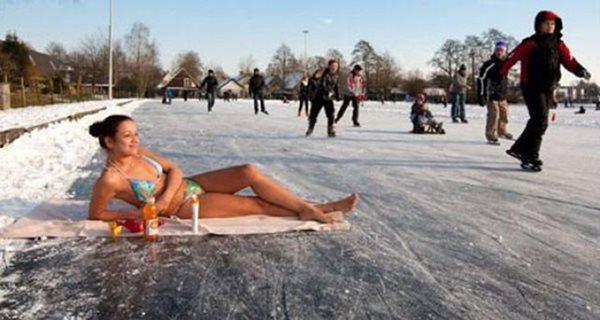 11. It is -27 Degrees Centigrade outside and these two young men are dressed in t-shirts and shorts and enjoying an ice cream cone!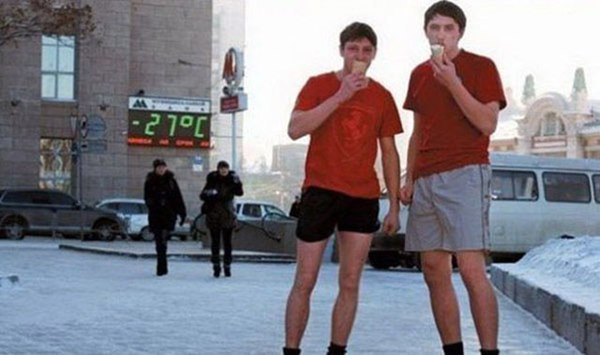 12. Two men dressed as ballerinas and taking a dip in the icy cold water!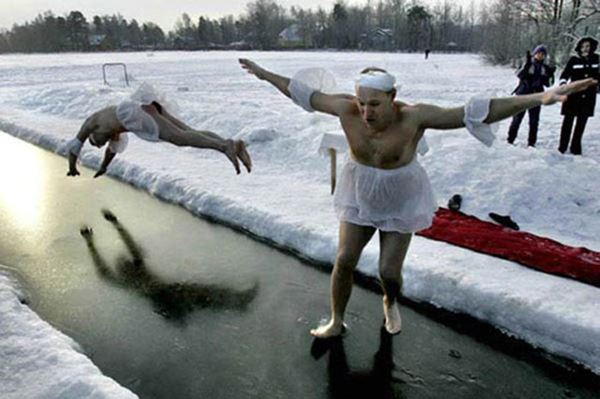 13. A man in a bear costume is surrounded by a trip of young girls in bikinis? Only in Russia in the winter!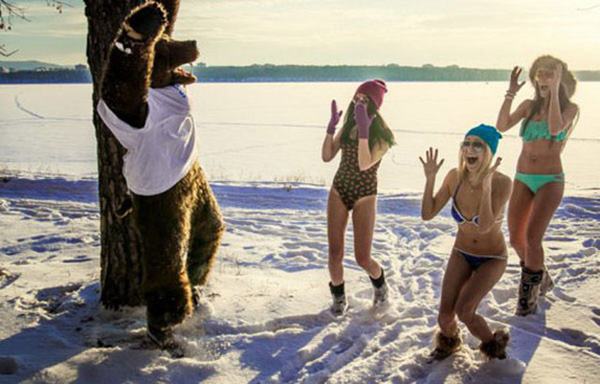 Russian people obviously know how to enjoy summer fun in the middle of a cold winter!
---
source: izismile
---