See Video Here
"A Flash Mob for Amy!" from CNoellsch on Vimeo.
This "flash mob" of friends and family was encouraged by a daughter to offer love and support to a mother was suffering from terminal cancer. The surprize gathering people at her mom's house was warmly received by the mom!
This story will make you smile or even cry as it is such a heartwarming situation!
At first, three people shows up in the garden, including a daughter as the mom looks on.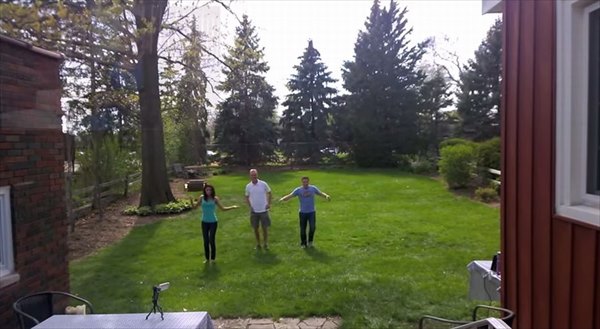 Then, another man shows up. Judging from the reaction of the mother, she is very happy to see him!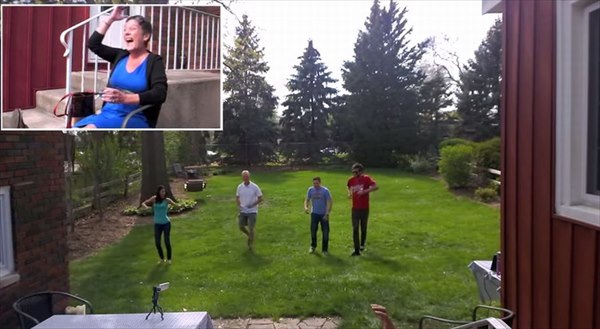 More and more people show up unannounced and the mother just can't believe the support she is receiving from so many people!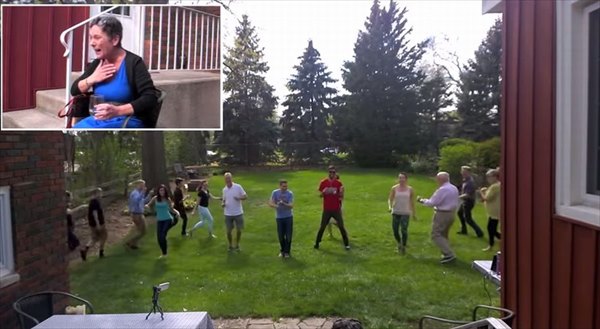 As more and more people arrive, the mother is clearly having a great time and is looking really happy.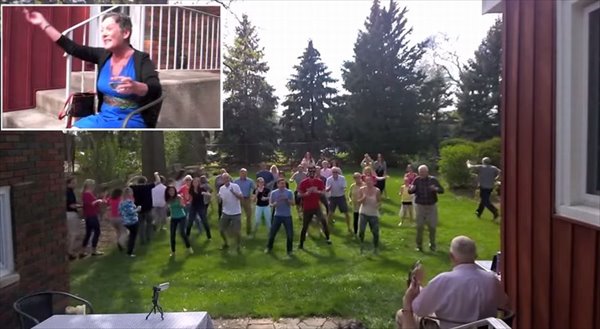 A total of 50 people show up for the "flash mob" which was organized by the daughter! People from nine different states have come to cheer on and show support the mother! It is just a great turnout!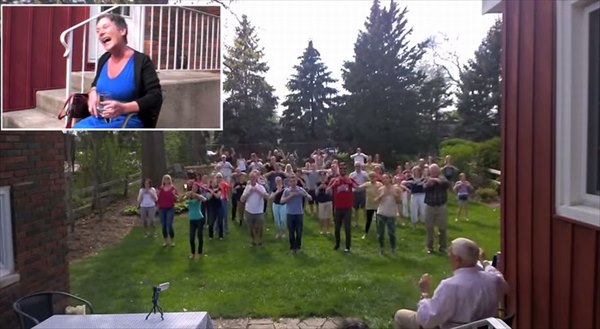 Finally, everyone shows their love and support with a hug and few words of encouragement! What an amazing situation this is!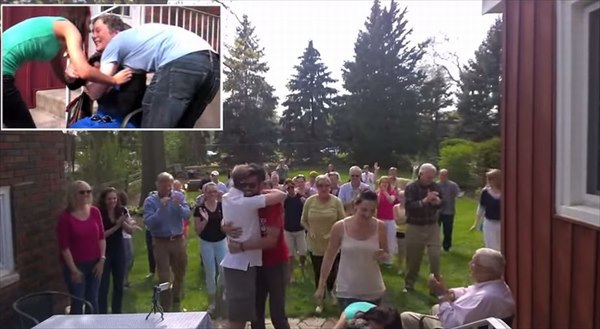 This video created a huge amount of buzz online on several SNS networks in the United States and worldwide! It was even featured on CNN and an interview was conducted over the phone!
See Video Here
"A Flash Mob for Amy!" from CNoellsch on Vimeo.
It is a really nice family and a bunch of wonderful friends who came to the mother's support!
---
source: vimeo.com
---