Raphael has a popular account on Instagram which features many adorable photos of his charming bull terrier named "Jimmy". Here are 16 images of "Jimmy" which you should enjoy as they are simply delightful to view. Please take and enjoy this cute dog!
1. Jimmy is trying to get to sleep by counting sheep.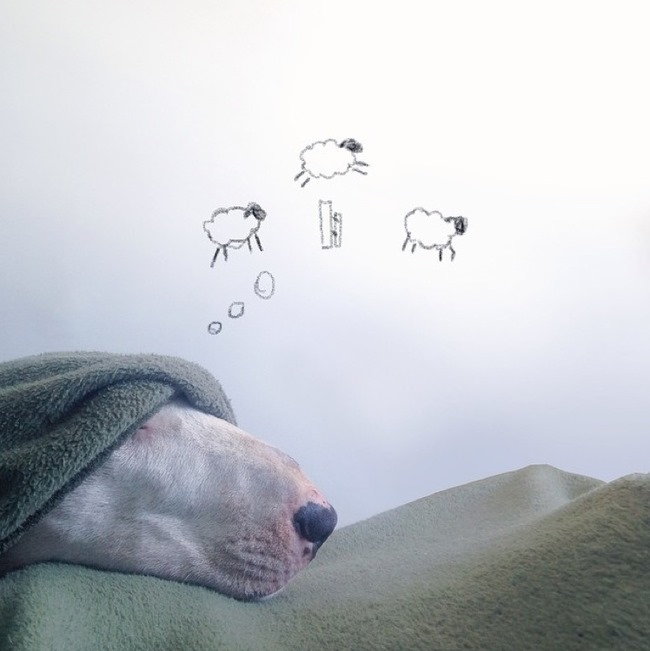 2. Jimmy as a great white shark from the movie "Jaws".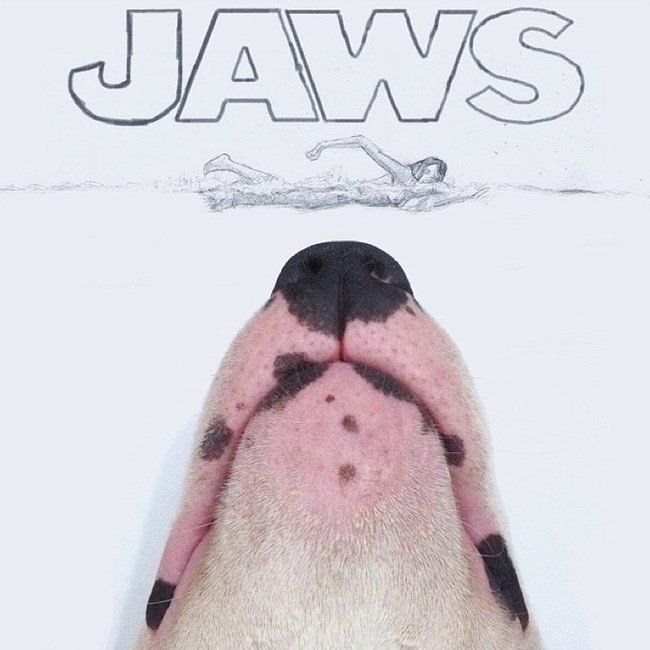 3. Jimmy's paw is depicted in the famous painting of the "Creation of Adam".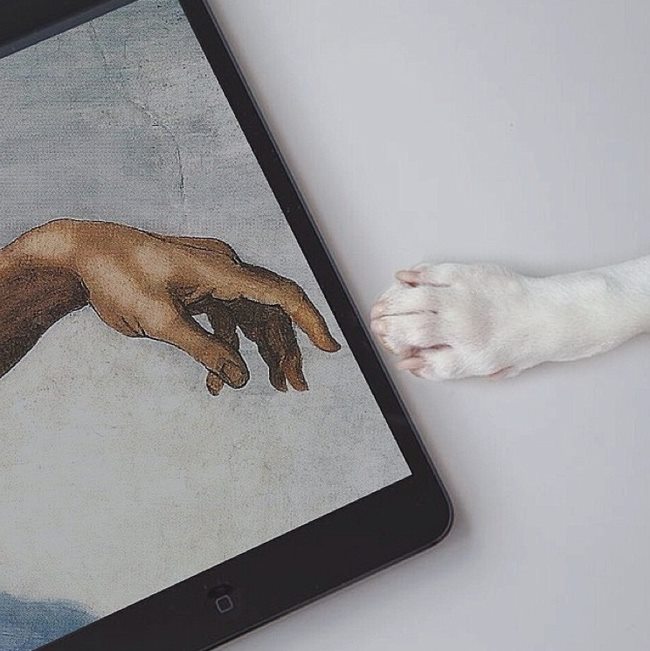 4. Jimmy is unable to see due to an unfortunate placement of a bikini top over his eyes.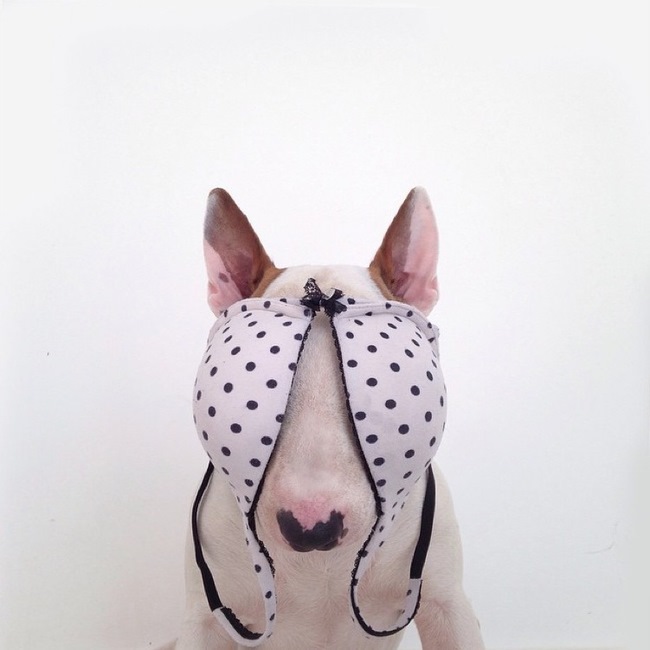 5. Jimmy is "Superdog" flying over the city skyline.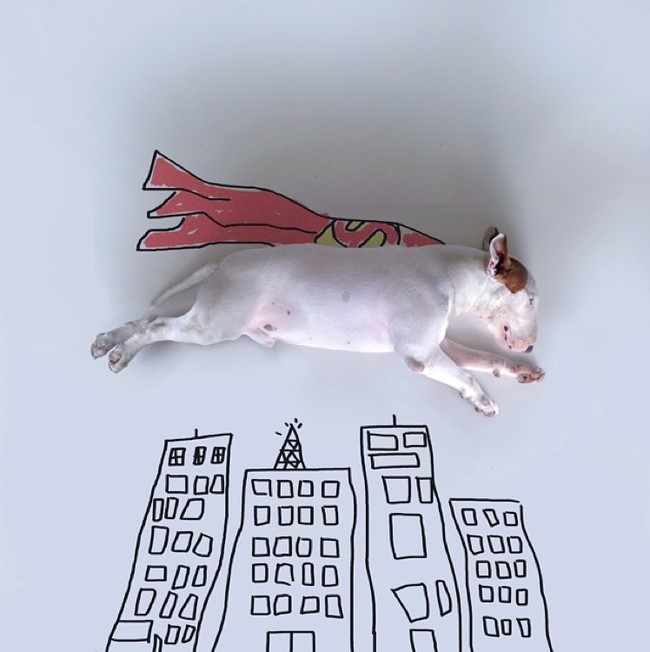 6. Together with Jimmy's owner – Part 1.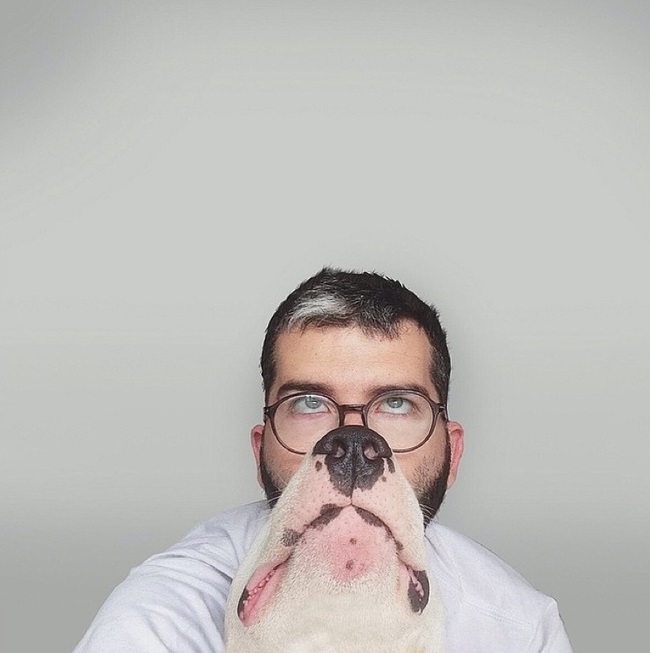 7. Together with Jimmy's owner – Part 2.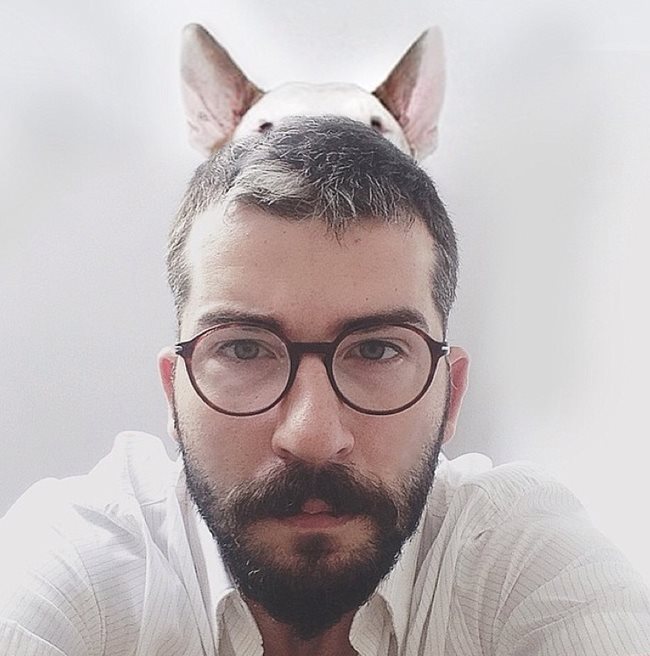 8. Jimmy sharing a past noodle with the Disney character "Lady".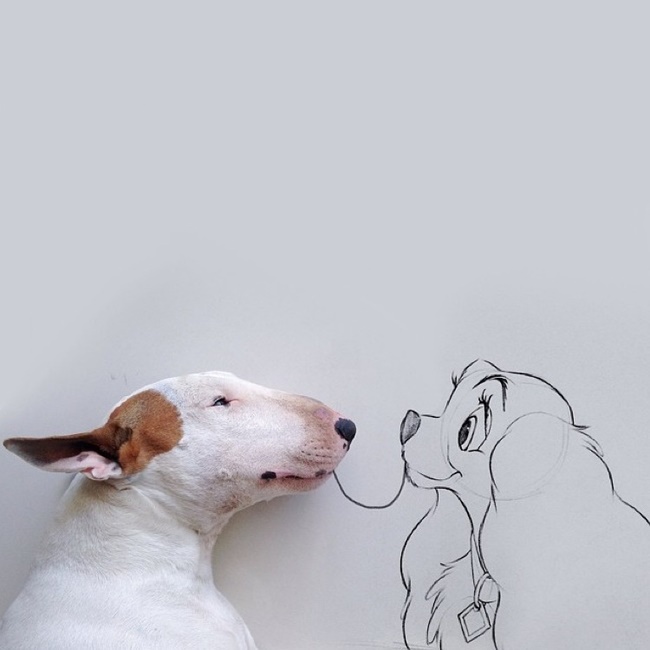 9. Jimmy lying down amid the famous painting "The Birth of Venus".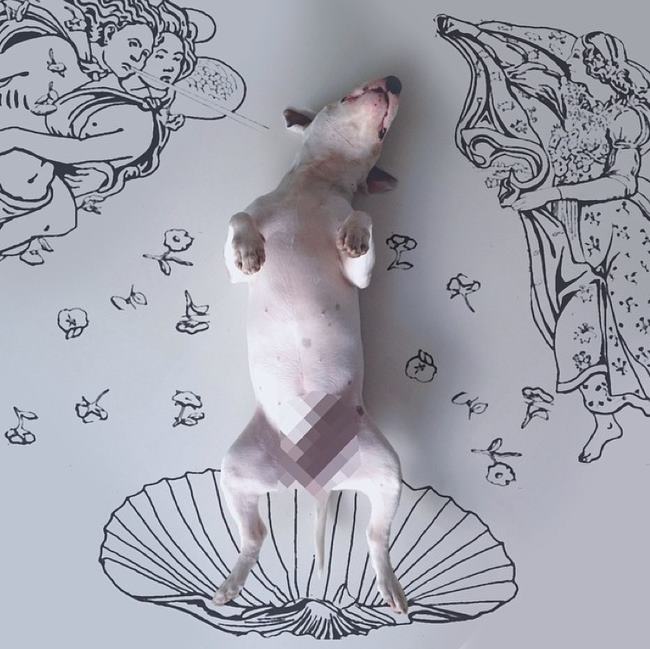 10. Jimmy showing off his heart and his skeleton for the camera.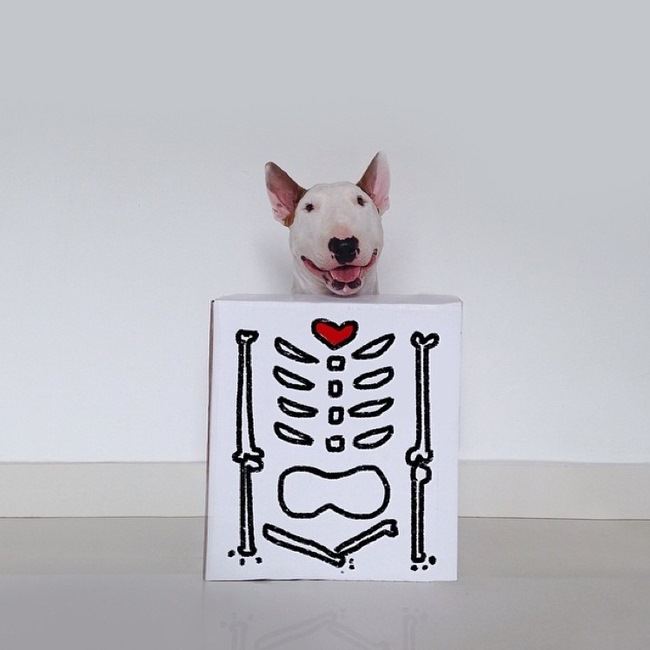 11. Jimmy is sitting on the throne from the TV series "Game of Thrones".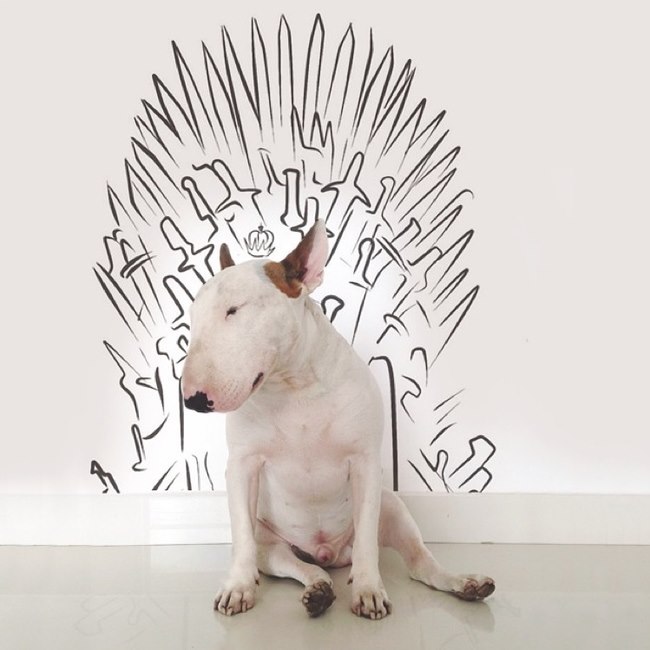 12. Jimmy has been arrested and is posing for his mug shot!?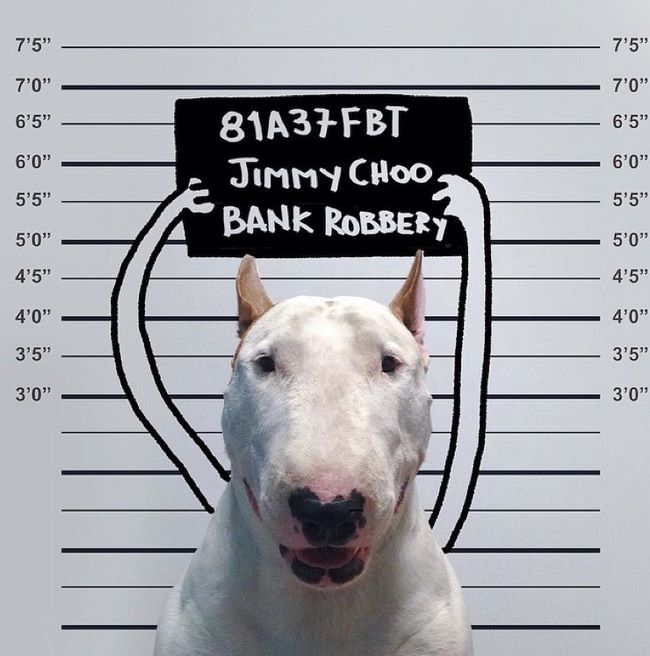 13. Jimmy seeks shelter from the rain under an umbrella along with his pair of rain-boots.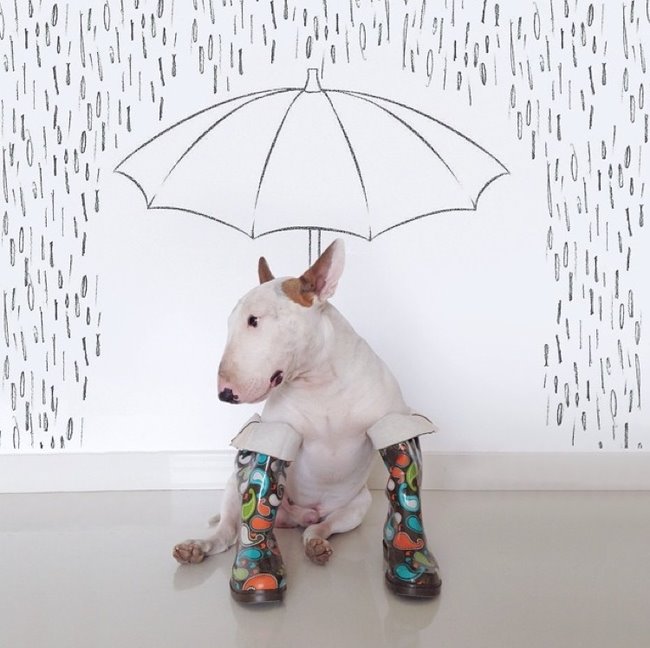 14. Jimmy posing as a heavenly angel.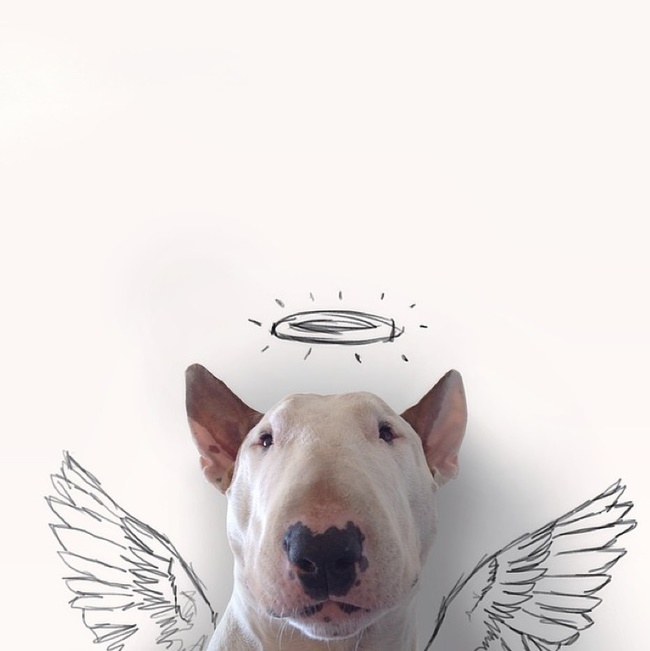 15. Jimmy is giving away hugs for free.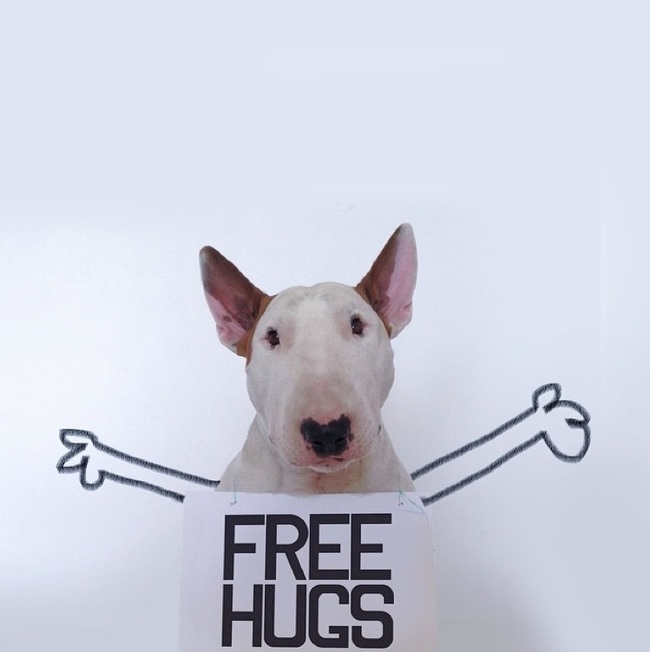 16. Jimmy is singing a punk rock song.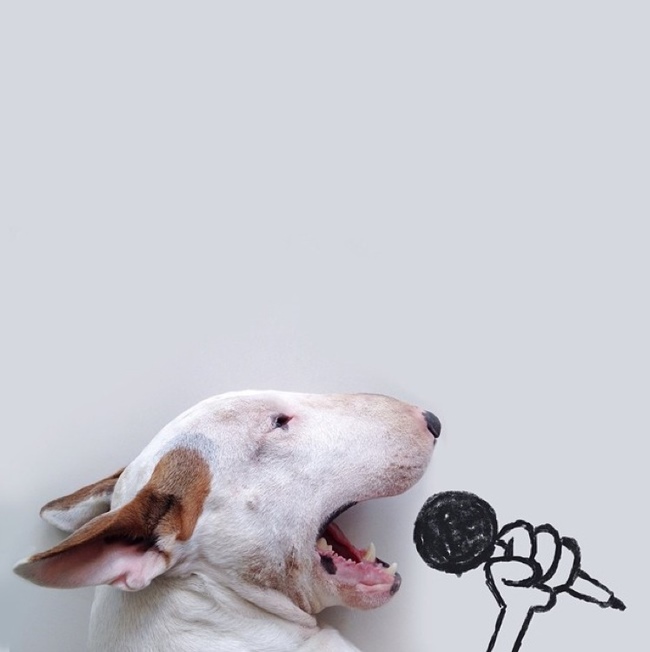 ---
source: viralnova.com
---