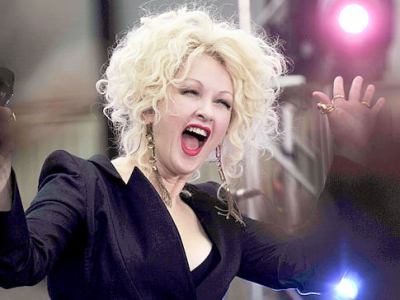 Here is a photo of the pop music icon and artist "Cyndi Lauper" who is still an "eternal girl" of charm and enthusiasm which was displayed in the following video as she performed for some stranded passengers at an airport in Argentina!
Cyndi Lauper sang her worldwide hit song "Girls Just Want to Have Fun," which can be seen in the following video!
See Video Here
Her spontaneous performance for these disgruntled passengers lifted their spirits and gave them a reason to smile after so much frustration with flight delays and aircraft malfunctions!
Cindy Lauper remains a star of the people and this performance demonstrated her talent for making people happy!
---
source: YouTube
---