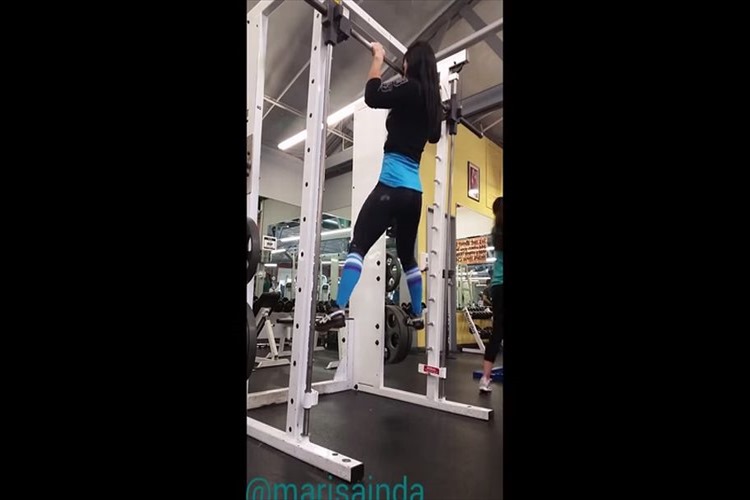 Here is Marisa Inda who is working out to the sound of music in the background. She is about to do some dance moves while suspended in the air on an exercise machine which are quite spectacular to watch!
Here is Marisa swinging back and forth on the suspension bar at the gym.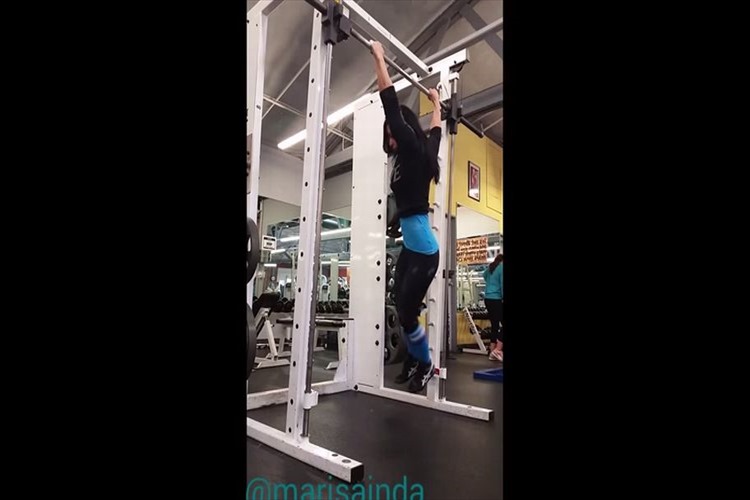 She starts to swing to the left.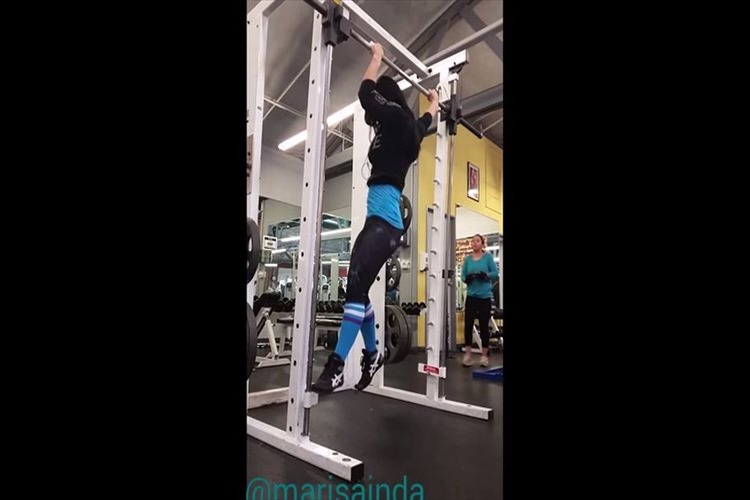 Now, she is walking in the air.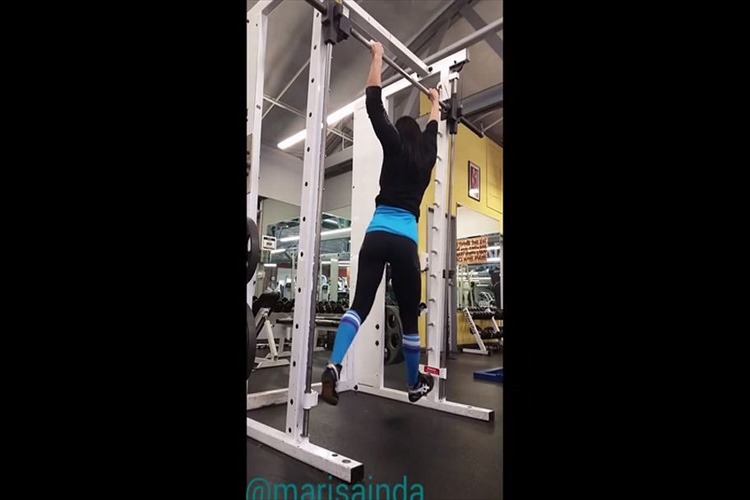 Her movements look simple enough but to do these while hanging from a suspension bar is a remarkable display of strength and agility.
Please watch and be amazed by her movements in the following videos.
See Video Here
I'm certain she is capable of even doing a pushups dance!
See Video Here
This is an amazing demonstration of physical strength and agility by a beautiful woman!
---
source: YouTube
---