Here are 21 hilarious Graphics Interchange Format (GIF) animations of clumsy and loveable dogs doing dumb things which are simply adorable to see and enjoy!
1. A desire to drink water results in a slip into the swimming pool.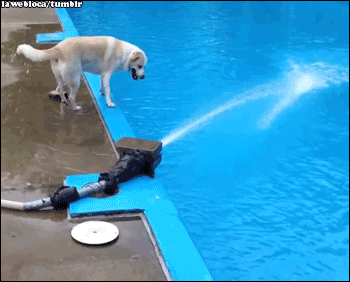 2. This dog obviously wanted the other piece of paper!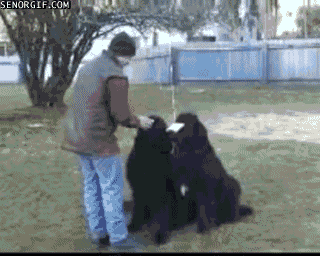 3. Showing motherly affection to a baby chick. ♪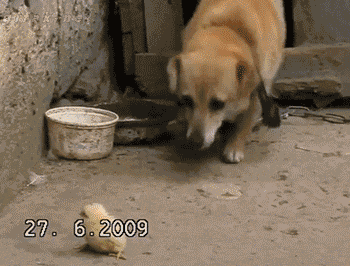 4. What amazing dexterity to fun over the top of the flock of sheep!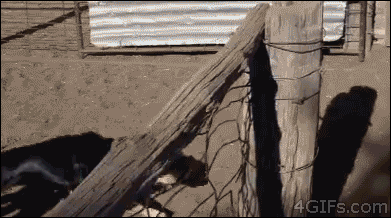 5. Shaking hands along with a dramatic howling face!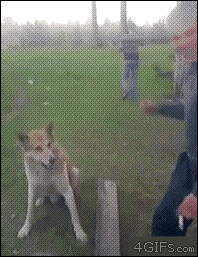 6. An undulating dancing dog.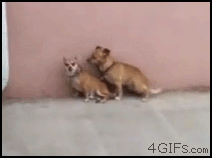 7. Carrying a stick becomes comedy.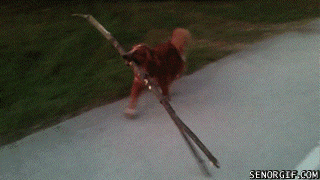 8. Displaying amazing agility and flexibility.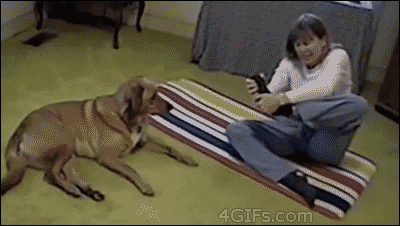 9. A delicious looking puppy is licked.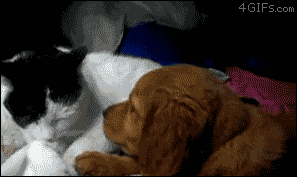 10. A spinning pooch that isn't a toy.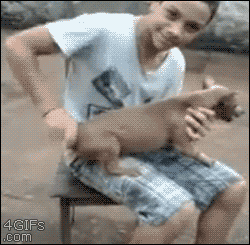 11. Stroking a well-behaved owner. ♪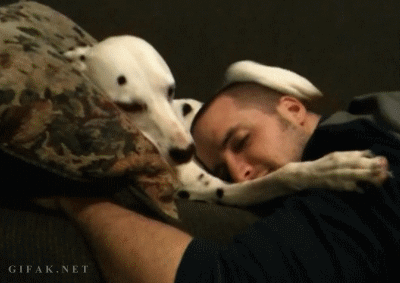 12. Sliding down the snowy slopes.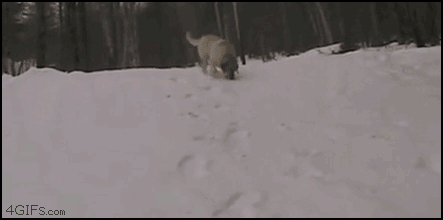 13. An amorous and romantic moment!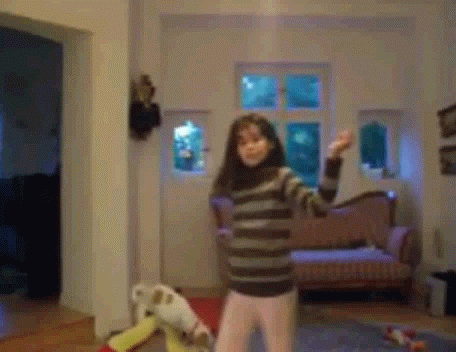 14. Chasing a ball results in an unexpected somersault!

15. A mutual caress between boy and dog.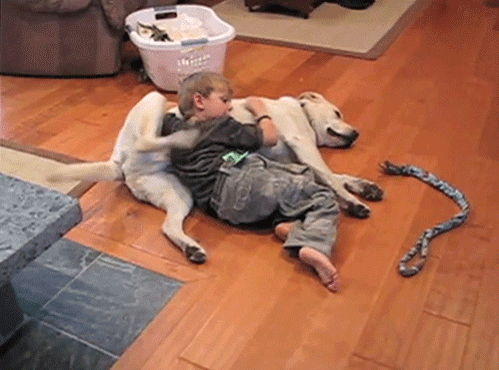 16. A skilful roll of a blanket by a clever canine.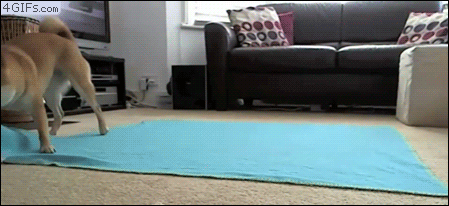 17. Playing with his own shadow!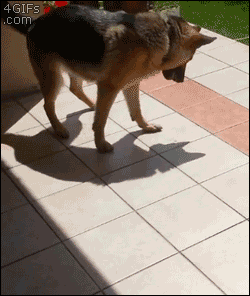 18. A fantastic flip on a slippery floor.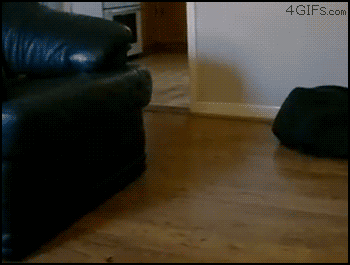 19. Riding on a "Rhumba" vacuum cleaner.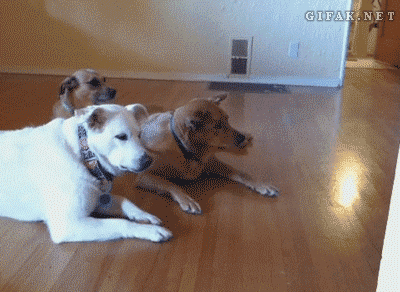 20. Sitting on a cat's face.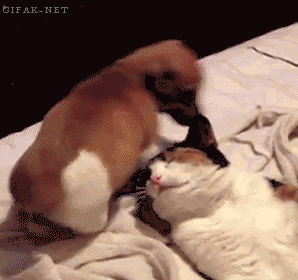 21. Delicious cupcakes so close but yet so far!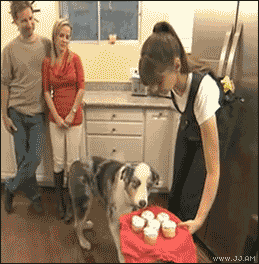 What did you think?
These dogs are delightful to watch!
---
source: 4gifs.com
---