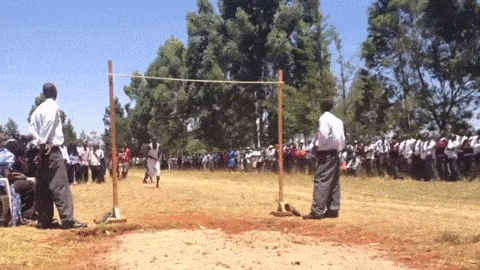 Here is a short video of an athletic meet at the Kenyan Rift Valley high school in Kenya. The high school students are competing in the high jump and though they do not have the proper technique or equipment or even shoes, their raw natural ability stands out with an astounding leap and extension over the bar of nearly 2 meters in height!
This feat is absolutely spectacular to see so please watch and enjoy the extended video below!
See Video Here
These Kenyan high school students are truly amazing athletes with tremendous physical ability! I could watch this young man's spectacular jump again and again!
source: riftvalleymarathon.com