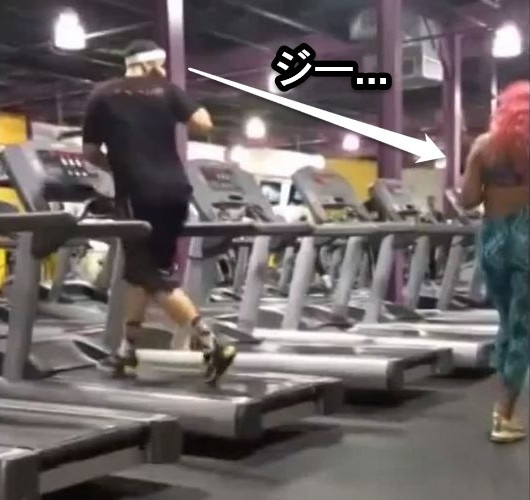 Here is a short video clip of a man unfortunately having an accident at a fitness club after being distracted from his exercise by a beautiful woman walking by.
Here is the man diligently working out on a running machine at the fitness club when he glances and sees an attractive woman walking by in the mirror in front of him. As he turns his head to get a better view, he stumbles and falls off the running machine creating a humiliating scene in front of everyone working out! He quickly recovers his embarrassment and starts to do pushups on the floor to appear that he hadn't tripped in the first place!
Please take a look and enjoy the comic adventures of this unfortunate guy!
See Video Here
▼ Here is the man stumbling off the running machine as the attractive woman passes by.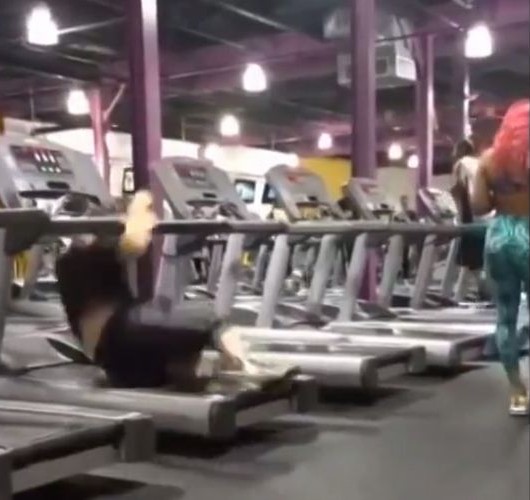 ▼ She turns and looks at the fallen man on the floor. She looks both amused and a little concerned.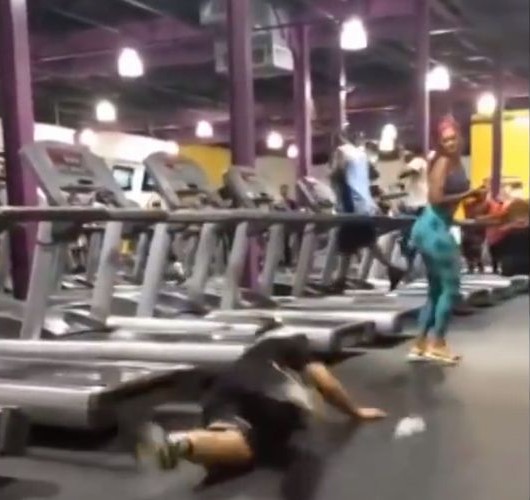 ▼ The man quickly recovers and while the woman watches on starts doing pushups to cover up his accident!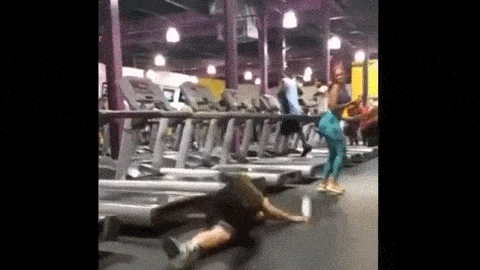 What an unfortunate incident at the fitness club!
I would be embarrassed too if this happened to me!
---
source: YouTube
---