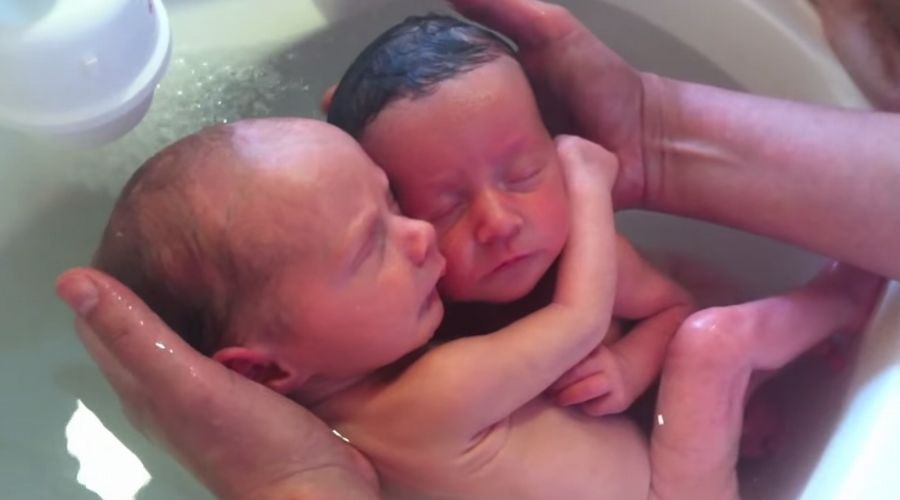 Here is an adorable video of newborn twins being bathed by French midwife Sonia Rochelle who devised "Baby Spa".
The babies are placed in a small bathtub to gently soak just after they were born and yet they continued to hug each other while they are in the bath. The babies did not cry and continued to hug each other for another 10 to 15 minutes in the warm bath! They almost appear not to be aware they have been born and are outside their mother's womb!
▼ They are allowed to bathe while the midwife caresses them with slow and gentle hand movements.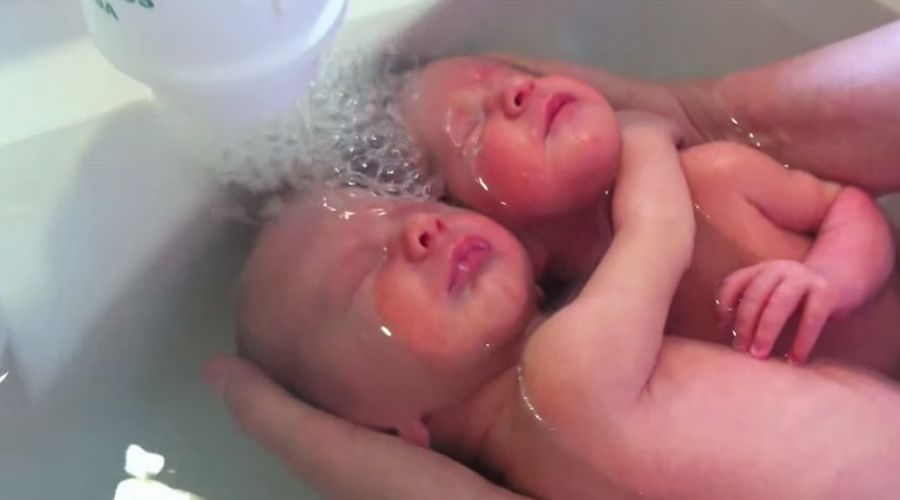 ▼The babies both seem to be smiling as they enjoy the "Baby Spa"!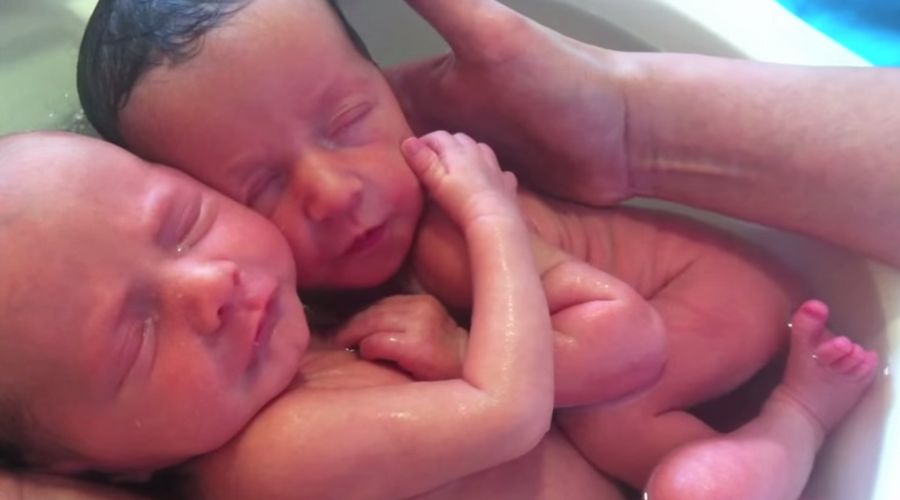 ▼ Their embrace is simply adorable to see!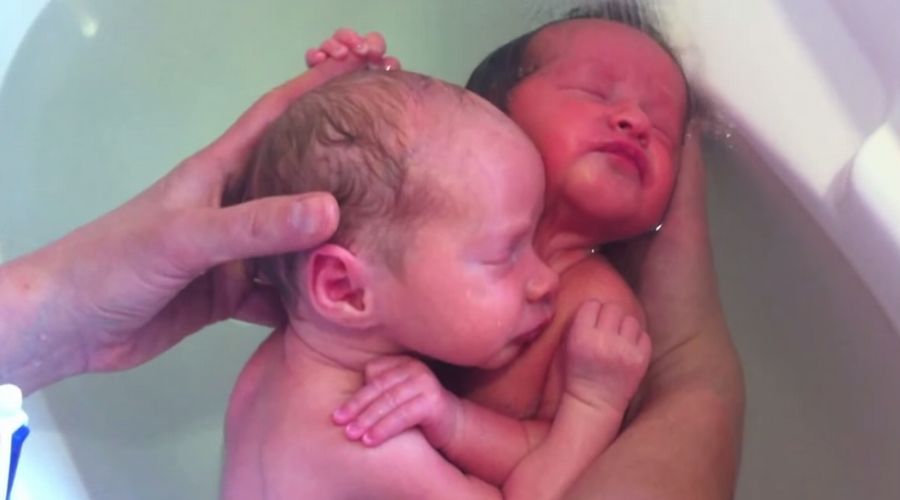 See Video Here
The "Baby Spa" should not be used unless a professional midwife or practitioner is present but this birthing technique really does seem to have a lot of positive benefits for newborns!
source: YouTube