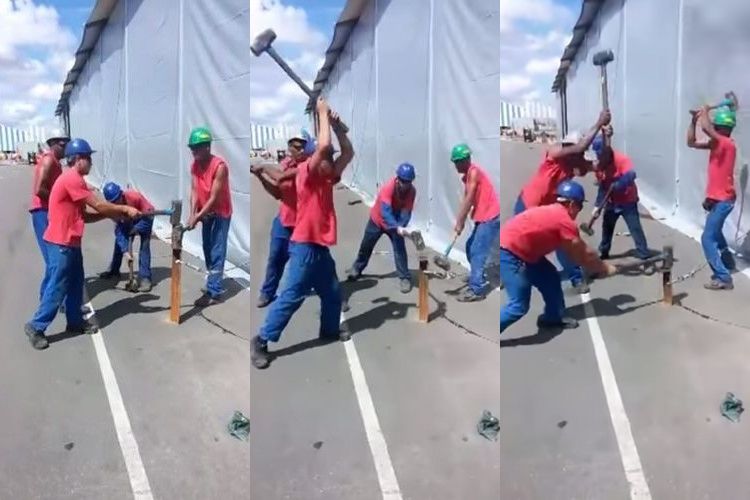 Here are four construction workers who are swinging sledgehammers with amazing tempo and precision as they alternate their blows with fantastic teamwork!
Please watch and enjoy this performance on the extended video!
See Video Here
The four construction workers were able to finish this task in less than a minute! The power, speed and the sounds are spectacular!