These unusual photographs were crafted on a smartphone and posted on the photo-sharing service Instgram and have become surprisingly popular with a lot of online viewers all over the world!
1.The Creation of Adam (Michelangelo).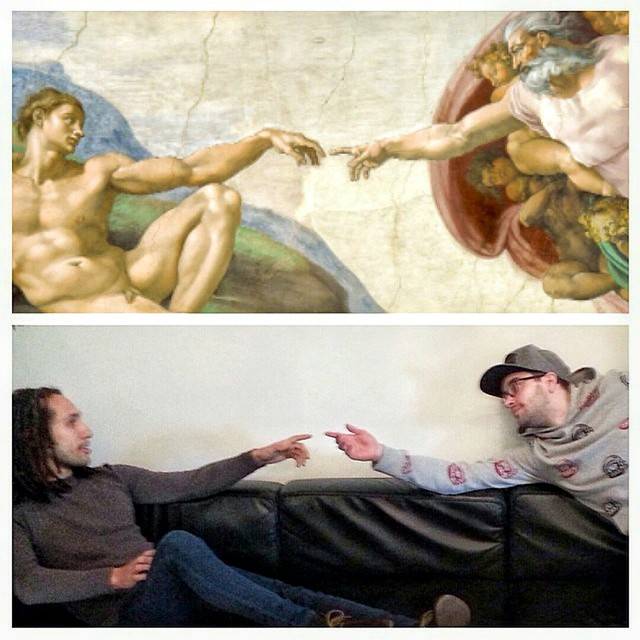 2.The Old Guitarist (Picasso).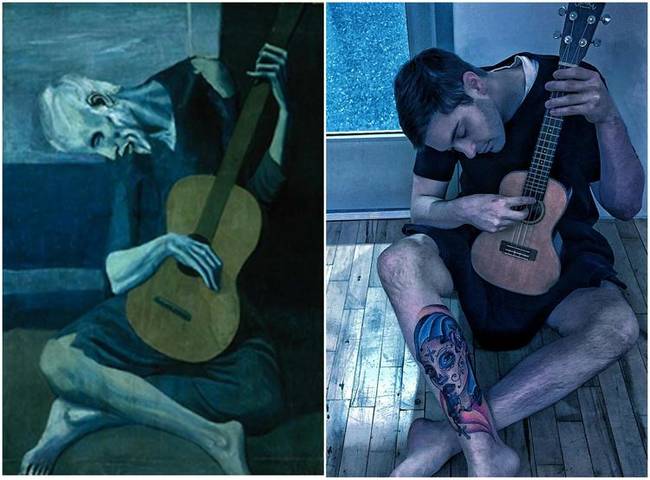 3.Son of Man (Rene Magritte).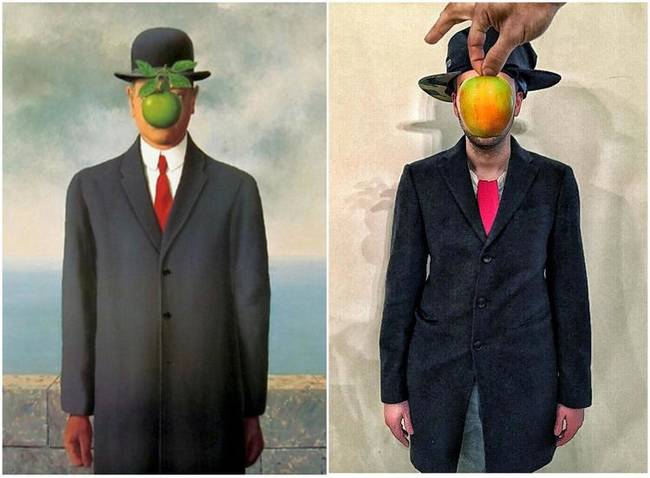 4.Girl with a Pearl Earring (Johannes Vermeer).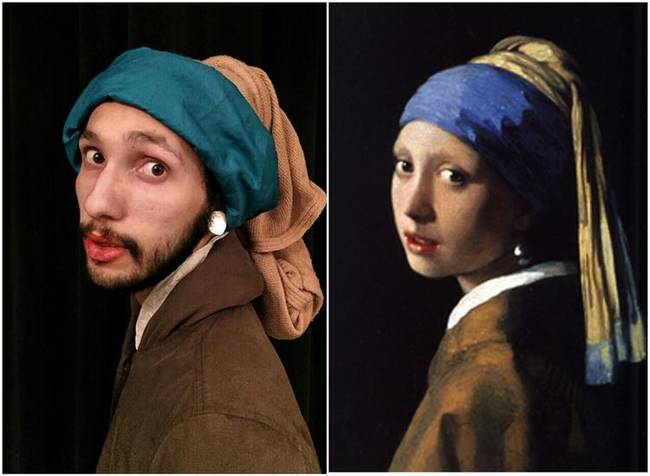 5.The Ballet Dancer (Edgar Degas).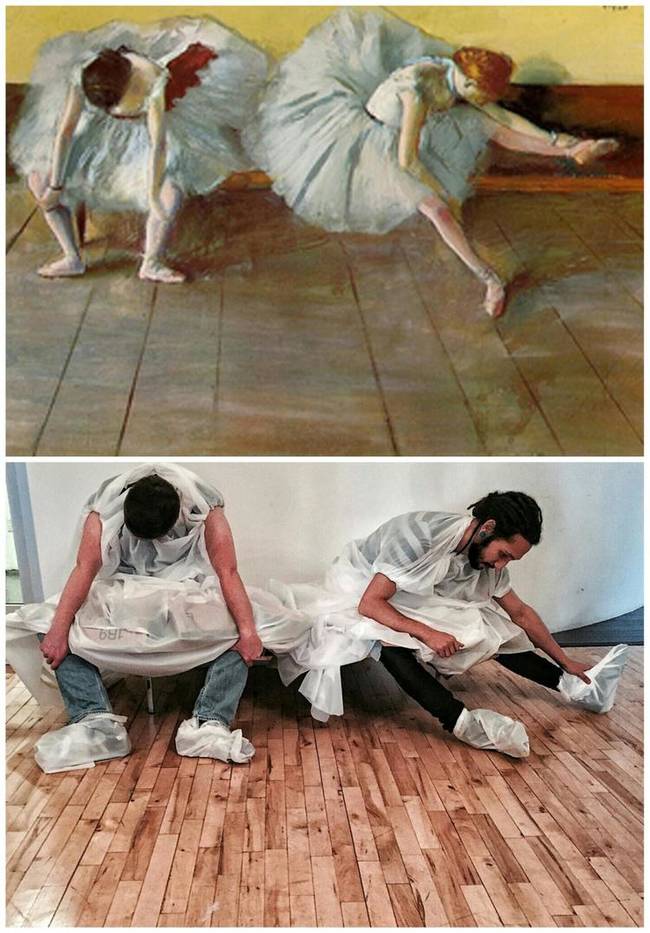 6.Nightmare (Henry Fuseli).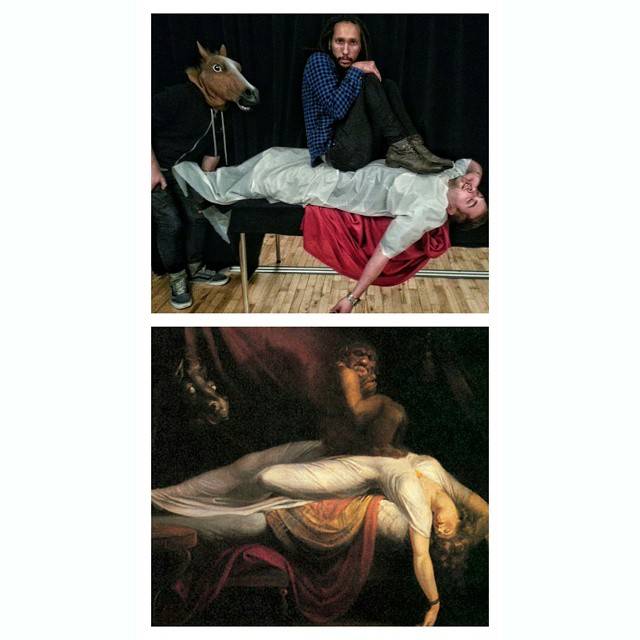 7.Beyond the Alps with Napoleon (Jacques-Louis David).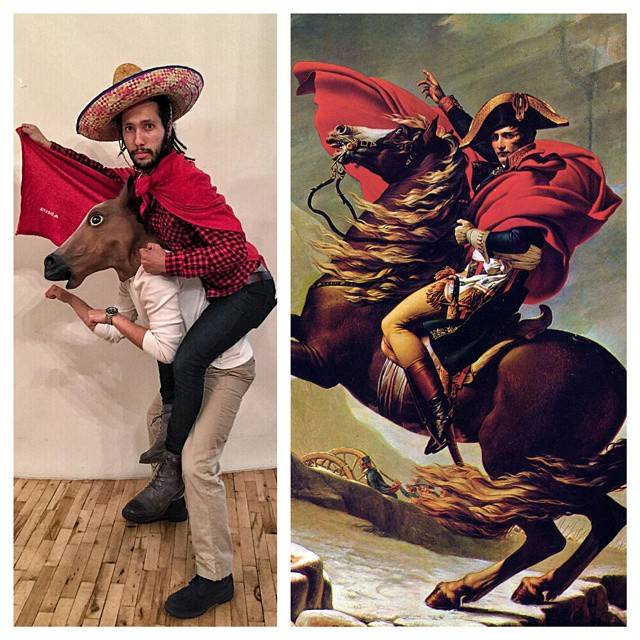 What did you think?
These modern re-interpretations of these famous works are quite comical but also endearing in a strange way!
source: foolsdoart