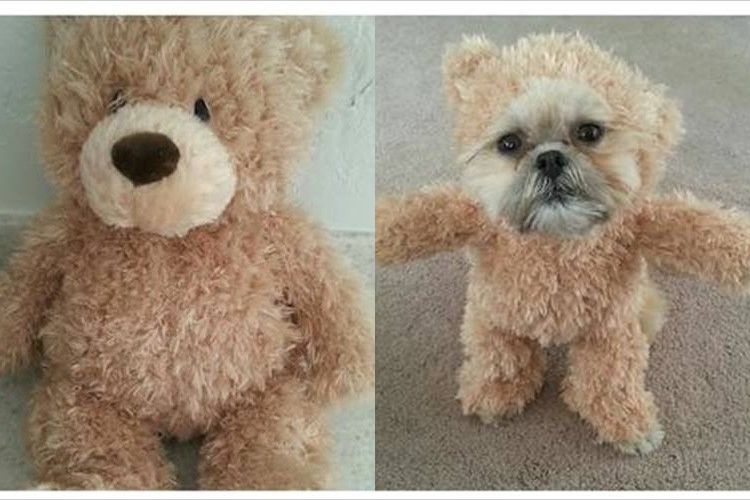 Here are some adorable cute costumes for dogs which were created in California! Video Cindy Ross is the designer of the costume and this video shows her creative process as she outfits a "shih tzu" dog in a delightful teddy bear costume!
People all over the world have simply fallen in love with these cute costumes and adorable pets inside them!
See Video Here
This video is just 11 seconds long but it shows the tiny dog facing the camera looking exactly like a teddy bear! The designer Cindy Ross provides more photos of her costume creations and dogs on her Facebook page.
First, measure the head size of the dog. Then, purchase an actual stuffed teddy bear measuring the size and color so that it closely matches your dog. It costs about USD $30 dollars on Amazon. After that, remove the legs and the cotton from the teddy bear and add a velcro fastener to the head portion of the costume. Carefully outfit the dog and adjust the velcro fastener when you put it on your dog. The stuffed arms will remain hanging and now your pooch looks like a cuddly teddy bear! It takes just 15 minutes to create!
source: Facebook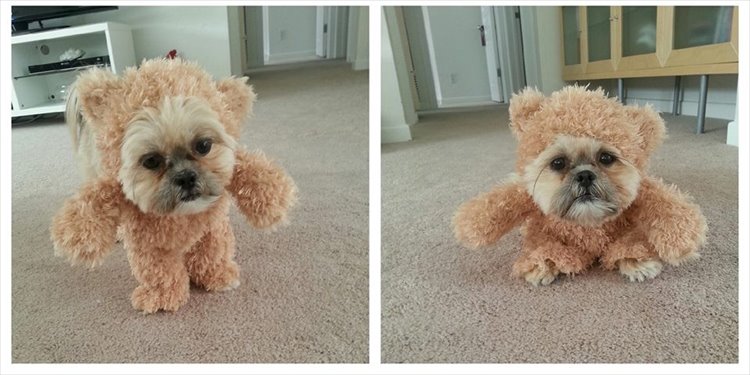 Making this costume seems to be very easy so I would like to try to make one for my tiny dog!