Here are delightful images of a Corgi named "Cooper" who is hesitating to jump into the water of the lake until his owner convinces him to finally take the plunge! This perfectly executed "belly flop" into the water is so adorable to see so please watch and enjoy the extended video of "Cooper" the cute Corgi.
See the First Video Here
▼ The small dog looks at the ball floating in the water just out of reach.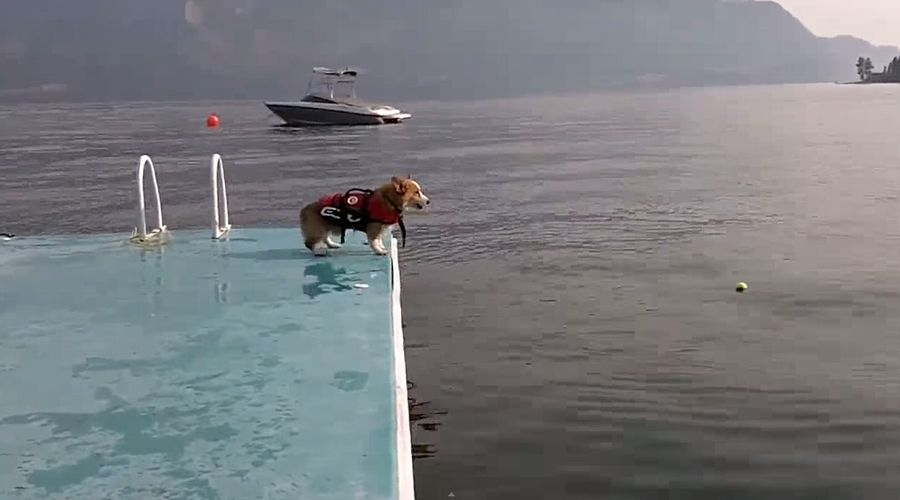 ▼ His owner urges the dog to take a jump. "You can do it!"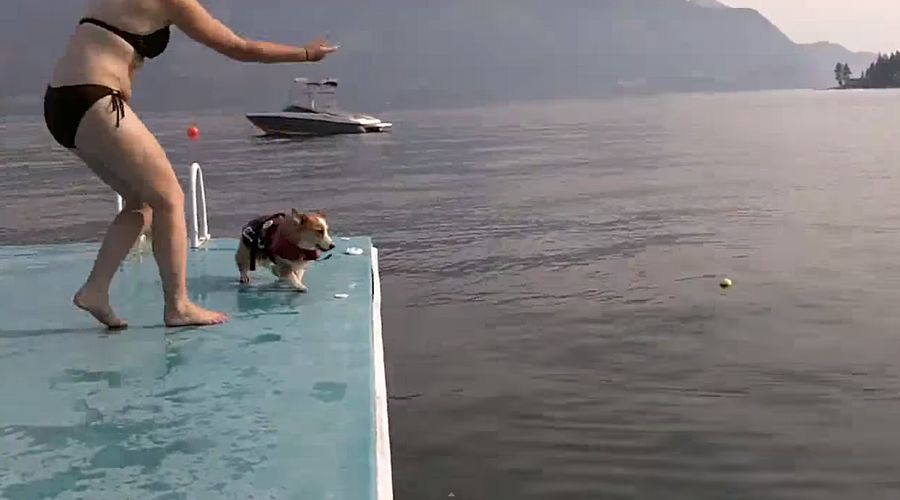 ▼ The Corgi finally jumps in and claims the ball!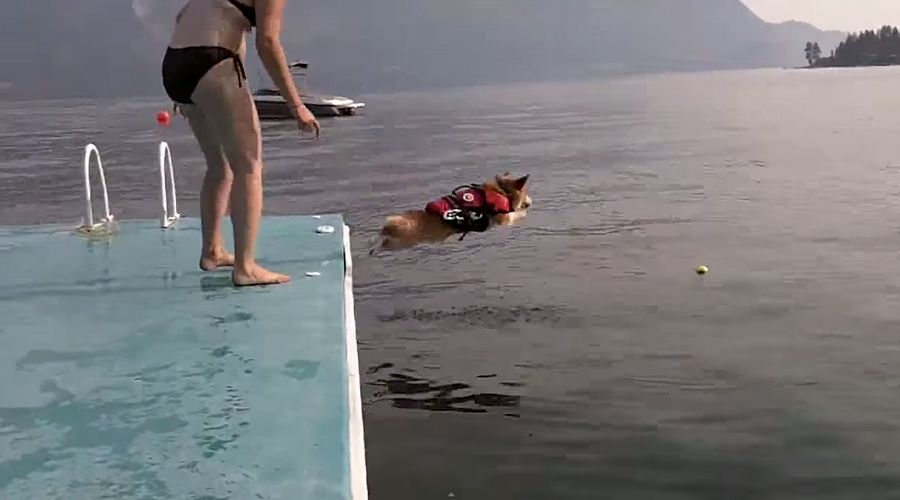 ▼ The little dog continues to paddle even when his owner picks him out of the water!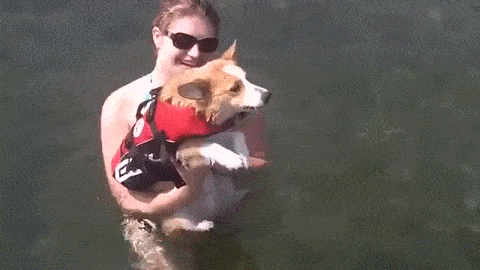 One month later, "Cooper" is no longer afraid and now launches himself into the water from the rocky shore!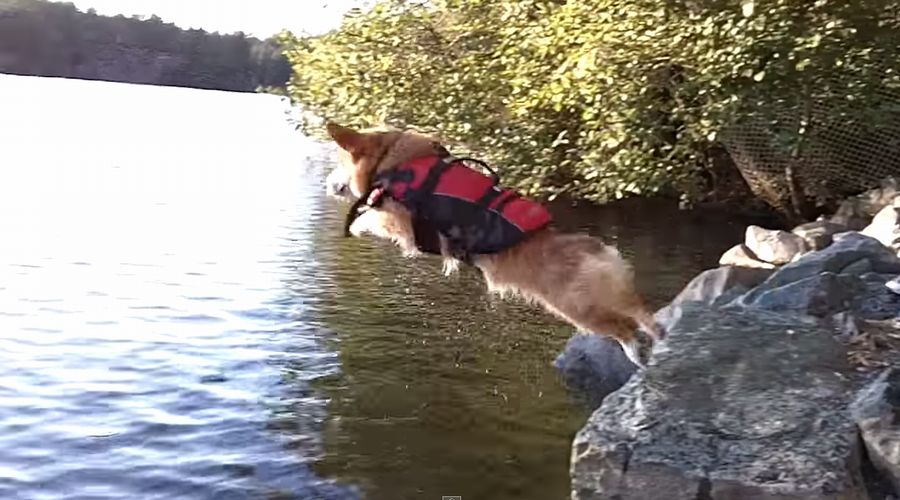 See Video Here
Now, 2 years later and "Cooper" is now so skilful at diving into the water without any fear or hesitation. What a courageous and adorable little dog!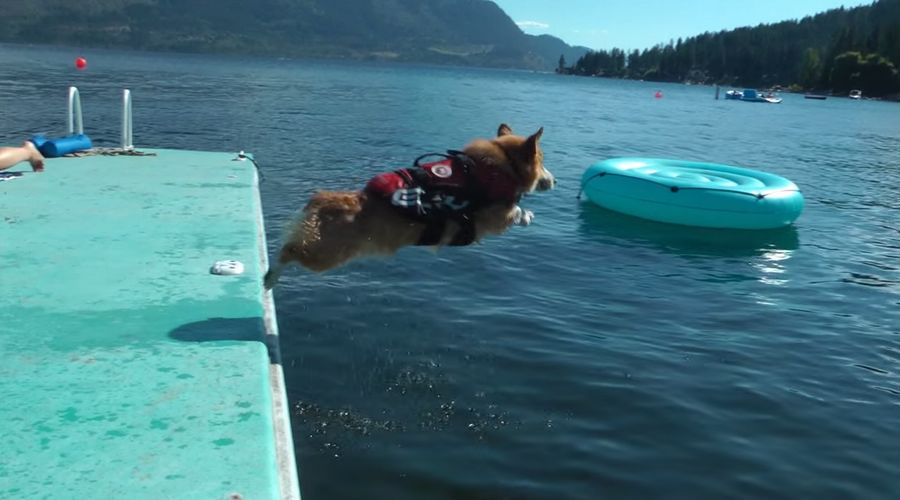 See Video Here
Watching the gradual development of this tiny dog's courage is such a delight to see over and over again! ♪
In addition, there is a page on Facebook dedicated to the adventure of "Cooper" the Corgi so please take a look as it chronicles "Cooper's" indoor adventures!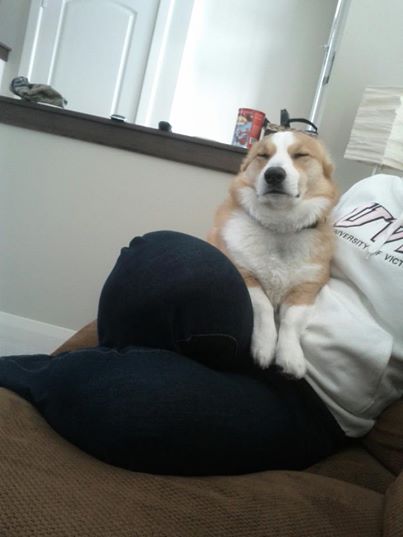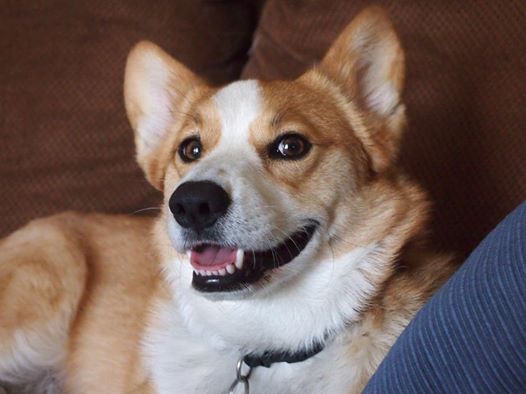 source: Facebook