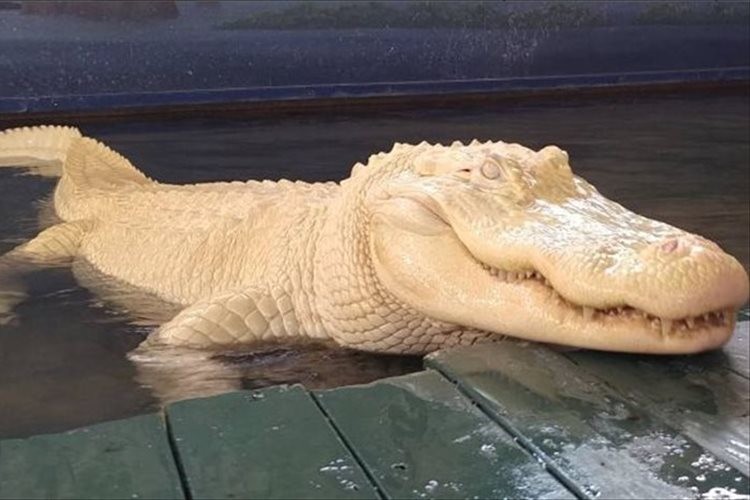 source: www.instagram.com
Here is an "albino crocodile" that has become the world's most popular crocodile due to its unique coloration and has become a major topic of discussion with online viewers from all over the world!
This female 10-year-old white crocodile is named "Pearl" and was born and raised in a unique sanctuary in Florida called "Gatorland" which has become a worldwide famous tourist attraction!

source: www.instagram.com
This extremely rare, beautiful and distinctive appearance is beloved by facility staff and visitors who come to this attraction! Here is a video highlighting this lovely display of affection!

source: www.instagram.com
There is a mysterious beauty in this white albino crocodile!

source: www.instagram.com
At Gatorland, there will be planned tours such as tourists being able to hold a crocodile baby as well as being able to approach a large adult crocodile within one meter of the frightening jaws of the animal!
Other animals such as tortoises, deers, snakes will also be available on the site! Please check it out!
---
source:

en.wikipedia.org

/

www.instagram.com

/

www.instagram.com
---