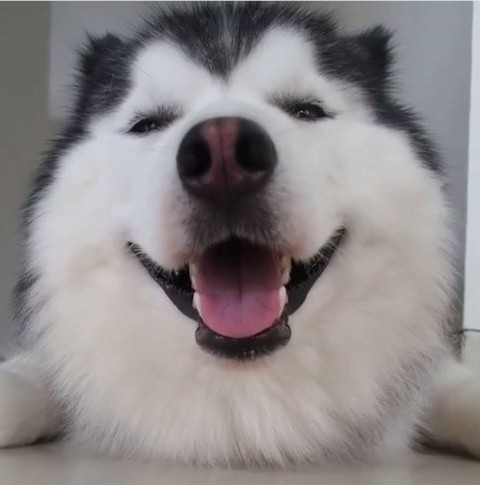 source: Instagram
This hard melting smile is cute Husky dog 's name is Mary – chan strong>.
There are 190,000 followers of Instagram account, it is a popular dog!
It's a topic on SNS as it is strong> that Mari-chan's "smile gets bigger when it gets serious because it gets too serious! Moreover, there are many voices such as "dignified", "cool", "handsome" strong>
Everyone, please watch the gap with a video!

source: Instagram
Even though it was such a sweet smile, the eyes cried as a crisp when becoming a serious face! Moreover, Odd Eye is cool again ~!
There was also a shot sitting on the sofa and deciding the pose.

source: Instagram
Oh my goodness, I will fall in love ~! It is! If Maru-chan is sneaky, he's going to follow me so smart (laugh)
By the way, Mary, she always smiles like this in its entirety ~.

source: Instagram
The winking is good!

source: Instagram
It seems to be good friends with my friends ~.

source: Instagram
Haa ~, want to mohumov ~!
How was it? I also like cool-looking Maru-chan, but I guess I personally liked the wonderful smile-sized Mr. chan.
If you would like to see more of Mary who introduced this time, please do link from the link!
---
source:

Instagram
---