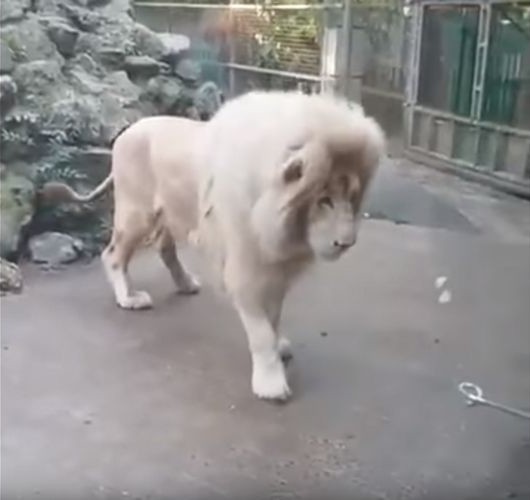 source: YouTube
Here is an adorable video of a lion who resides in a zoo in Brocksbourne, Hertfordshire State in the United Kingdom who encounters soap bubbles that keep disappearing and really frightens the large predator cat that quickly generated a huge amount of buzz with online viewers from all around the world!
Lions are renowned for not being afraid of anything! This rare white lion named "Moto" displays a surprising reaction which is dramatically different than the brave image of the "king of beasts"!
A lion jumping on a soap bubble.
"Moto" recently celebrated his 10th birthday and is staring at the last one soap bubbles that everyone drops soap bubbles to that celebration and falls to the ground.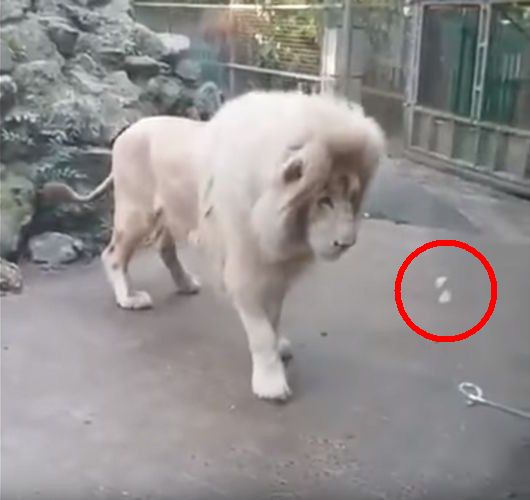 source: YouTube
The huge lion notices something floating in the air nearby and decides to investigate!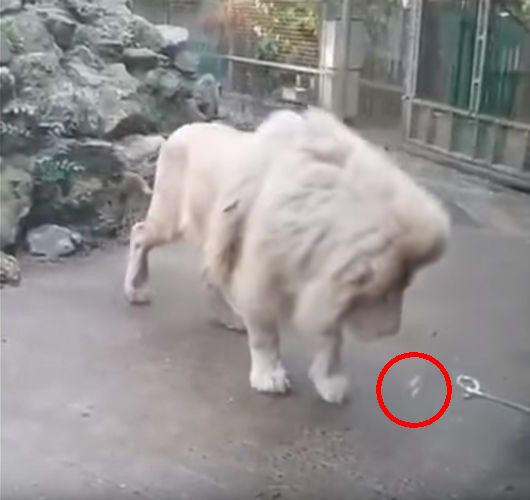 source: YouTube
A soap bubble will naturally disappear after making contact with the ground.
Disappearing bubbles hitting the ground!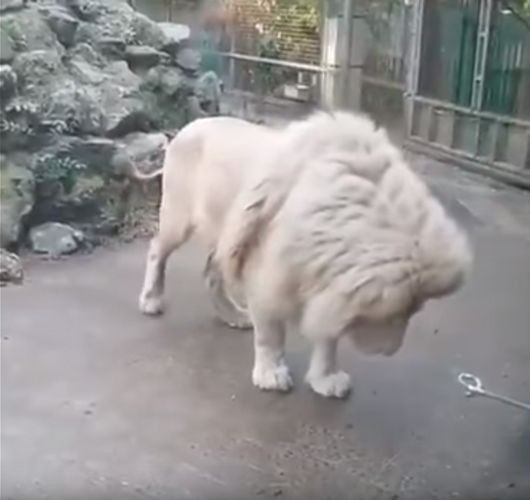 source: YouTube
When the soap bubbles suddenly disappear without a trace, "Moto" seems to panic! Where did they go?
Please pay attention to the reaction immediately after that,
Please take a look and watch the extended video below.
See Video Here
source: YouTube
What did you think?
These charming scenes of the "king of beasts" stomping and chewing on some soap bubbles is just so adorable and yet surreal as well!
---
source:

YouTube
---