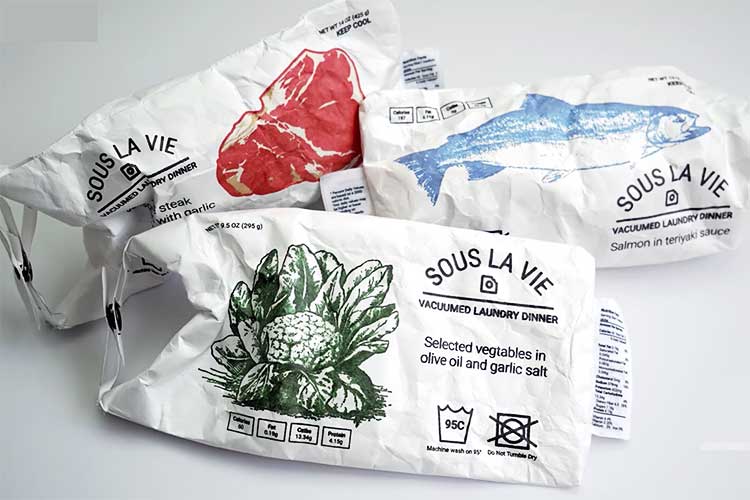 source: YouTube
Here are some delicious looking food recipes that uses a fast-cooking technique with a washing machine that is quickly gaining popularity with consumers all over the world as an alternative to a microwave!
For busy people with special eating requirements and lifestyles that don't allow time to prepare meals, dietary preparation services providing food delivery dishes that are cooked and heated by the customer's own washing machine are gaining widespread growth in an effort to make meals more convenient and efficient.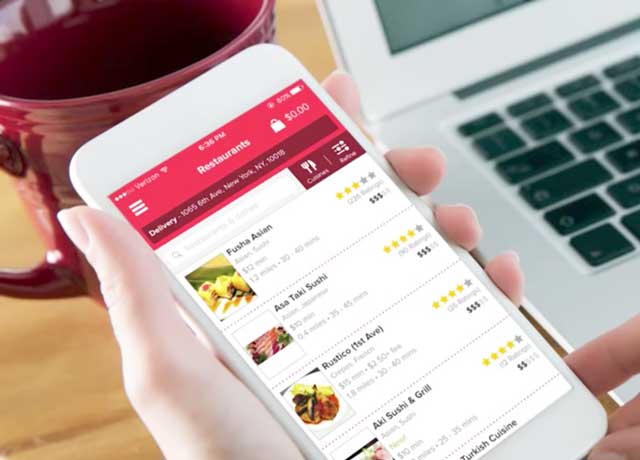 source: YouTube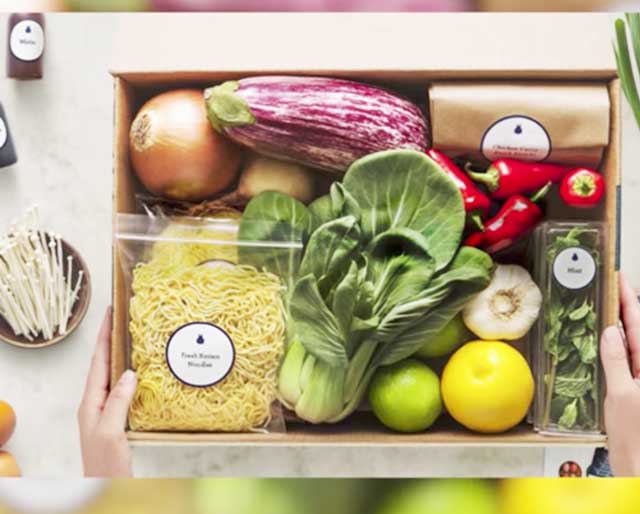 source: YouTube
These dishes using the unique heating method of using a washing machine for heating and cooking that doesn't use pots or pans or even microwaves!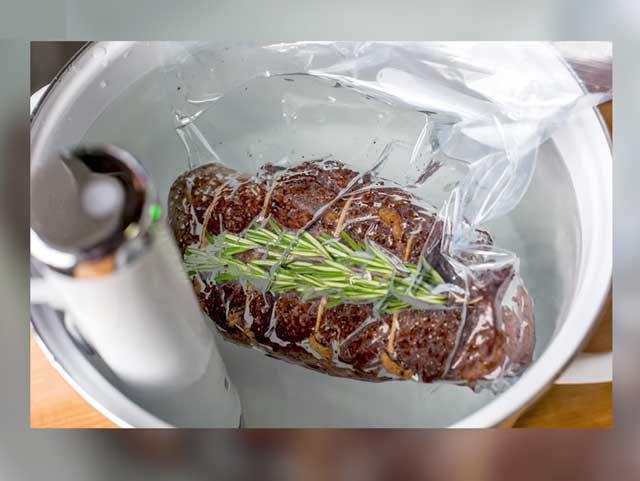 source: YouTube
This novel idea of cooking was created by an Israeli design student and he was able to make his idea a reality!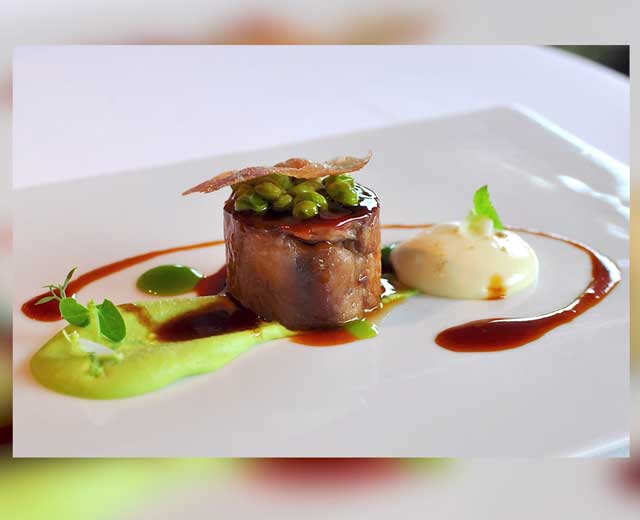 source: YouTube
The product is called a "Surabie Bag" and contains foods that can be heated and cooked using the vacuum cooking method. This is a popular method that cooking professionals in restaurants use to cook dishes consistently.
The Surabie Bag contains fully packaged meals like steaks and whole vegetables.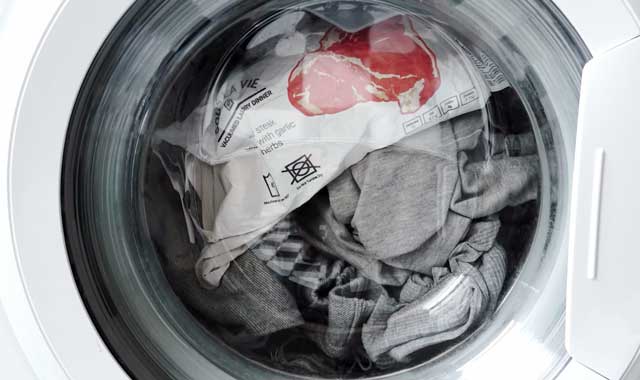 source: YouTube
Each bag is designed to be cooked at optimal washing temperature and the entire wash cycle of a standard washing machine and the ingredients are displayed on the label of each "Surabie Bag".
The package is made of a waterproof paper material and a plastic liner that doesn't allow detergent or soap to pass through it.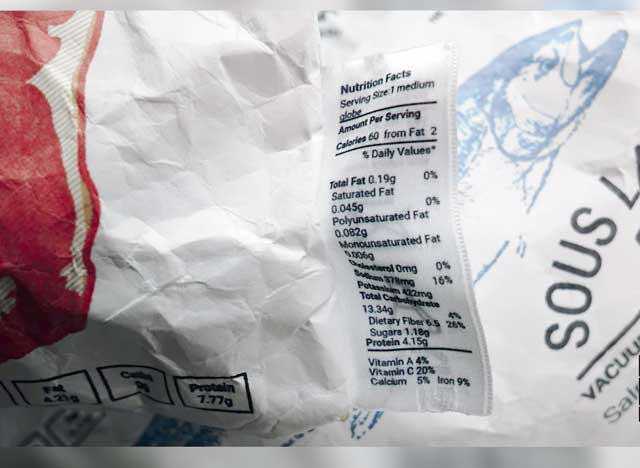 source: YouTube
This student was inspired by the TV dinner that used aluminum foil and the high temperatures of a convection oven that was popular just after the end of the during the Second World War.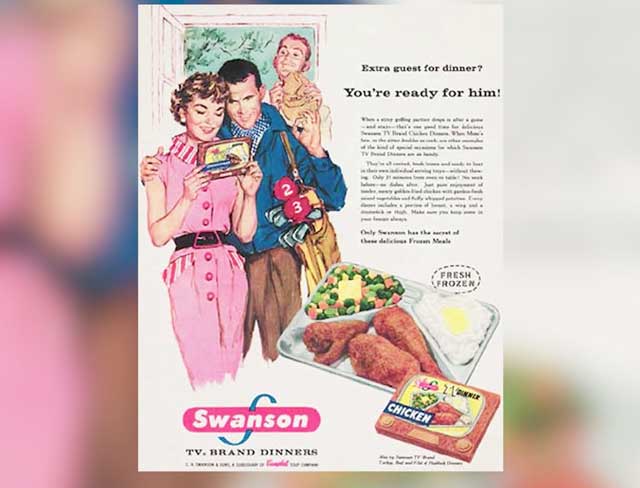 source: YouTube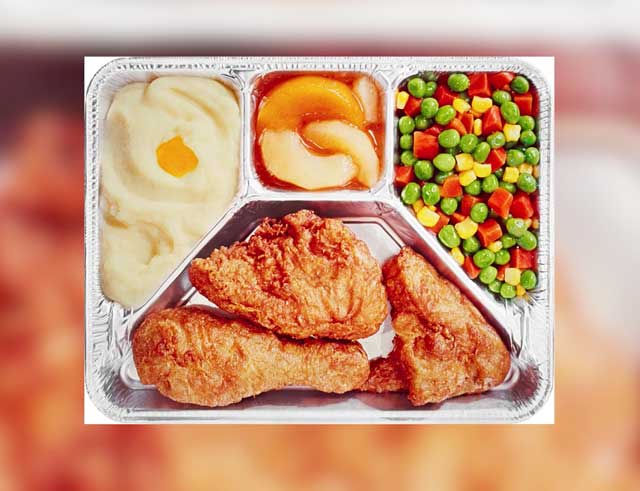 source: YouTube
What did you think?
This product has not appeared on the market yet but it appears to be a wonderful idea.! If you wash in hot water, you can have a hot meal at the same time as washing!
Please take a look and watch the extended video below.
See Video Here
---
source:

YouTube
---