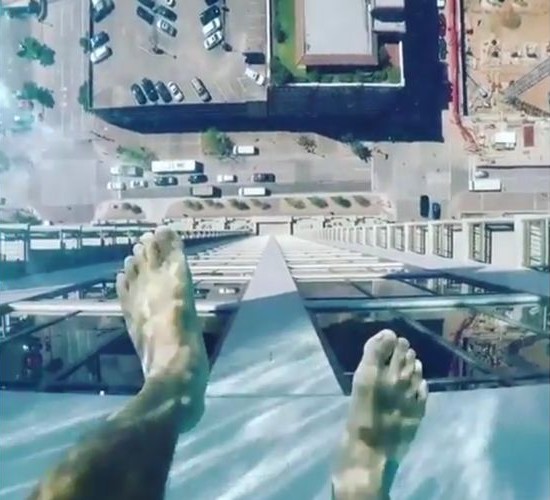 source: Instagram
Here are some truly shocking images of a swimming pool that has been designed with a glass bottom that is transparent and allows people to view the surroundings. Moreover, this swimming pool is situated high up in a skyscraper so anyone with a fear of heights would feel very uncomfortable and full of anxiety!
These images have quickly become a big topic of discussion since they were posted on Instagram with online viewers everywhere!
This pool design really makes you feel like you are swimming in the clouds!
▼ Here is a photograph of how the swimming pool looks from underneath the glass bottom.

source: Instagram
This pool is located at over 150 meters above the ground!
Swimmers can see the view of the ground below as they swim in the pool. It almost seems to be floating in the air!
Please take a look and watch the extended video below.
See Video Here

source: Instagram
What did you think?
The pool is located on the top floor of a 42-story luxury condominium that opened in November 2016 in the city Houston in the state of Texas in the United States!
Some people will love it while other people will be terrified so it really seems to unusual design and location for swimmers!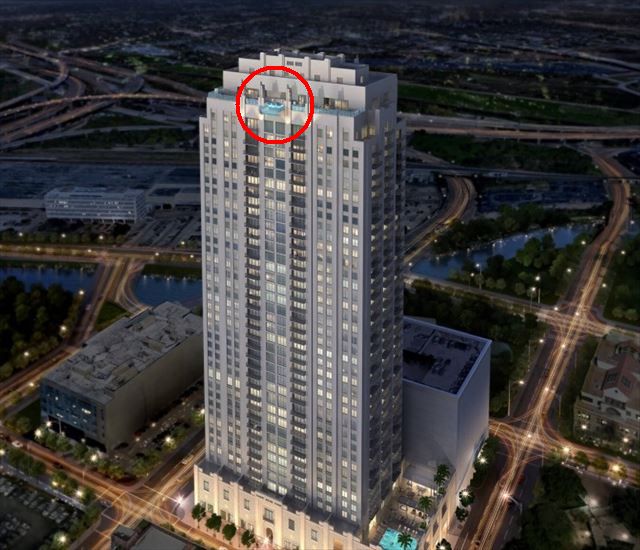 source: marketsquaretower.com
The height and scenery is simply too high and extreme for some people!

source: marketsquaretower.com
I wouldn't purchase a condo in this building for the use of this swimming pool! What about you?
---
source:

Instagram

/

marketsquaretower.com
---