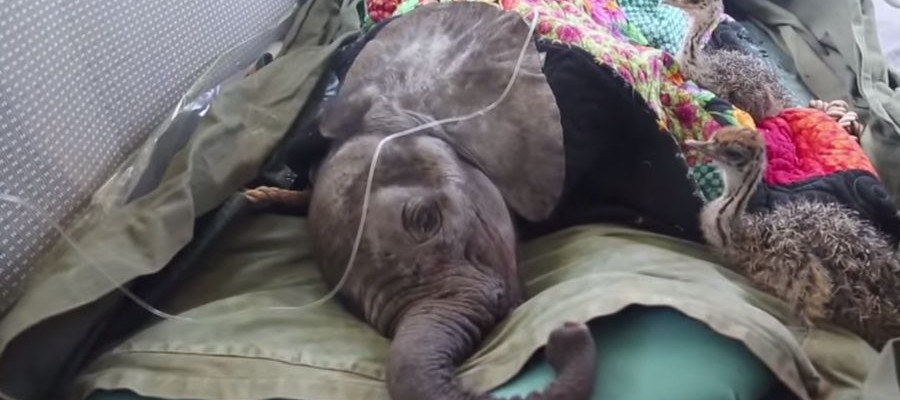 Here is a miraculous video taken in northern Kenya of a baby elephant found in a weakened state who was rescued and treated in a remarkable rescue from certain death. Along with the treatment of a pair of baby ostrich, this video captures a real life drama faced by many animals in the wild and the work of the DSWT Animal Shelter in Nairobi.


▼ Here is the ill baby elephant being transported for treatment just after being rescued. His name is Wath.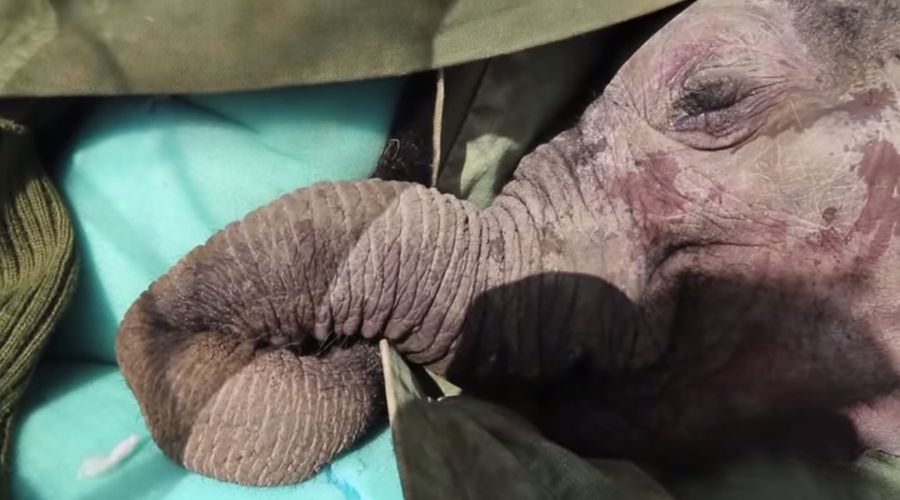 ▼ Here is Wath slowly recovering from his severely weakened state.



▼ Beside the bedridden elephant are two baby ostriches who had been discovered together.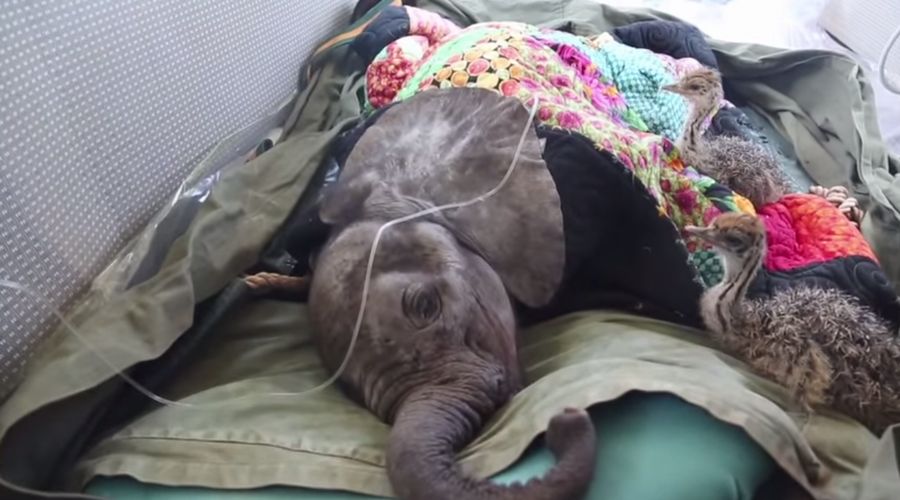 ▼ The two baby ostrich are protected while being transported by airplane.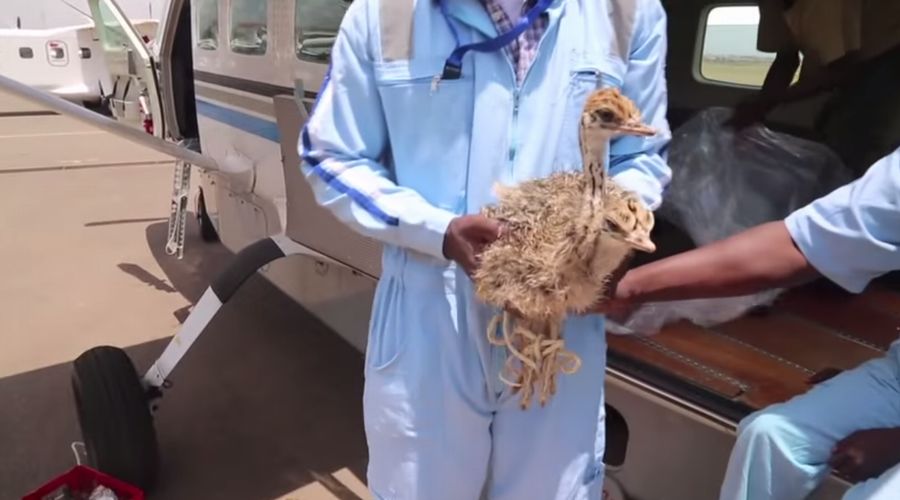 Wath the baby elephant and the two ostrich babies are cared for by the amazing staff professionals at the DSWT Animal Shelter in Nairobi, Kenya.
See Video Here