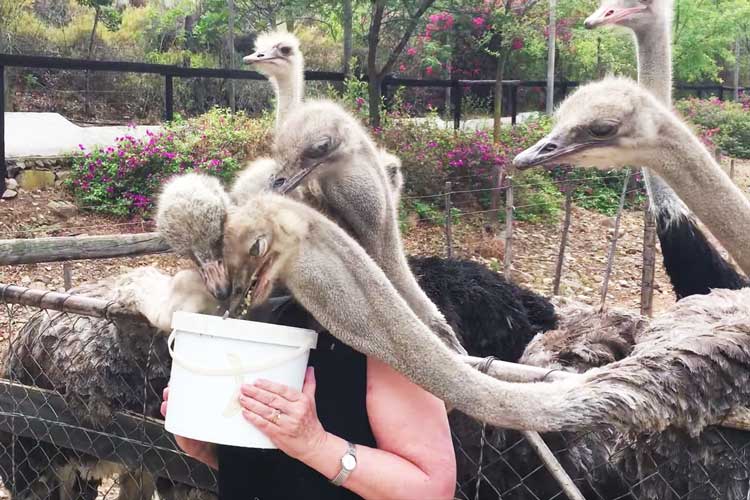 source: YouTube
Here is an astonishing video of a group of ostriches who surround a woman with a bucket of food and soon engage in a feeding frenzy! After this video was posted on YouTube, it quickly became a huge hit with online viewers everywhere!
Here is a woman who receives a bucket of food from one of the facility staff and is totally oblivious to the group of ostriches standing behind her.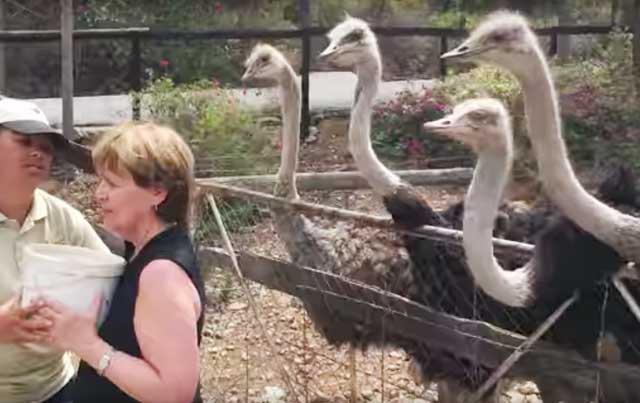 source: YouTube
Suddenly, one of the large birds extends its long neck and reaches into the bucket to eat!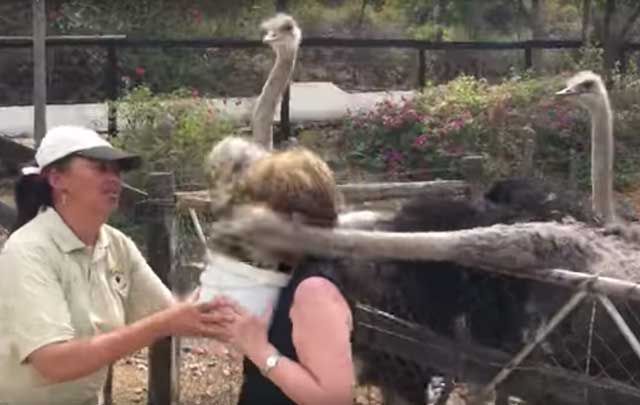 source: YouTube
In a flash, the rest of the ostriches join in and start to aggressively eat the contents inside the bucket! They look so hungry at this moment!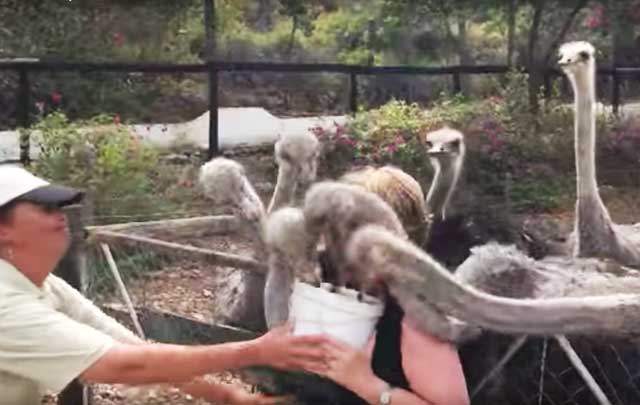 source: YouTube
The momentum and power of the large bird causes the woman to lose her balance and she stumbles backwards as they continue their eating attack!


source: YouTube
When the ostriches have finished, the face of the woman becomes visible and she looks both relieved and shocked at what has just happened! One ostrich opens his mouth to show a huge amount of food inside!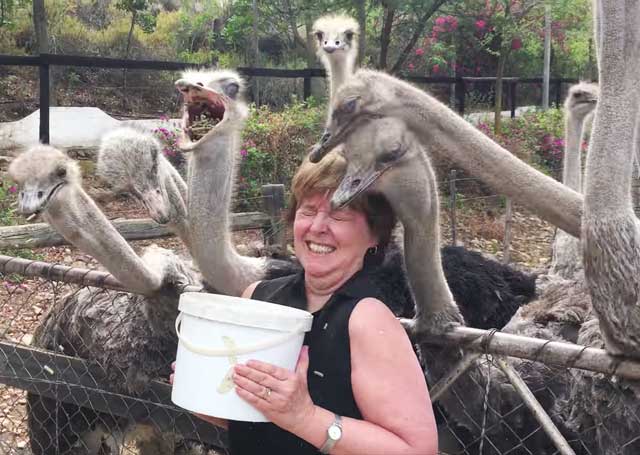 source: YouTube
What an incredible experience to have such large and powerful bird act so aggressively yet the woman maintains her composure as well as her grip on the bucket of food!
Please take a look and enjoy the extended video below!
See Video Here
---
source:

YouTube



---