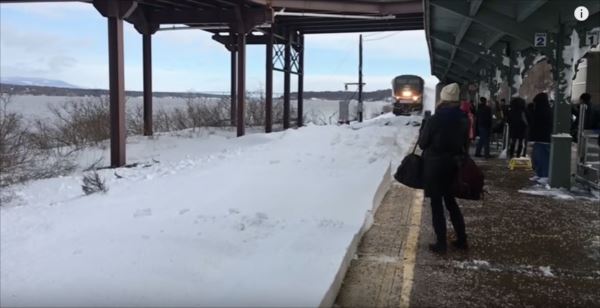 source: YouTube
A train station in the country is awaiting a passenger express train to arrive!
Here is a photograph taken at a remote train station in the state of New York in the United States. There is an "Amtrak" train entering the station after recent snowfall that has left the train tracks covered with snow!
A number of passengers are waiting for the platform and a big surprise is about to occur!
The moment the train rushes into the new snow!
The moment the train rushes into the new snow on the tracks, the snow carooms onto the platform and covers the shocked passengers with snow!
▼ A sudden blizzard of snow!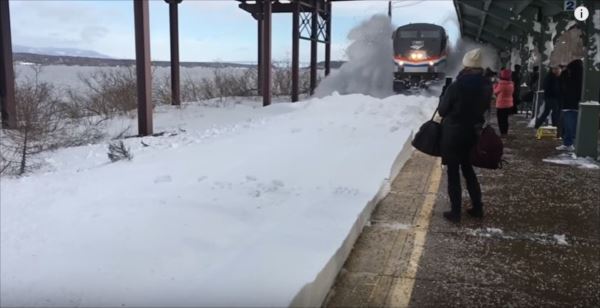 source: YouTube
If so, there was too much snow, so the snow flew up better than I imagined!
▼A winter wonderland!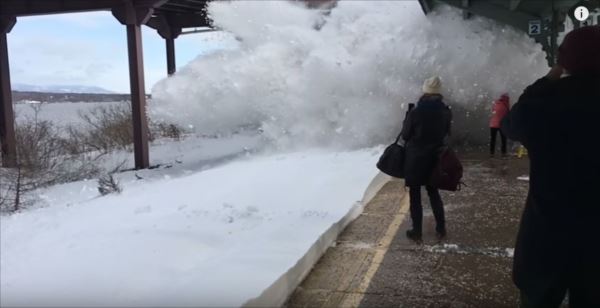 source: YouTube
Snow wall!
▼ What a huge shower of snow on the unsuspecting passengers!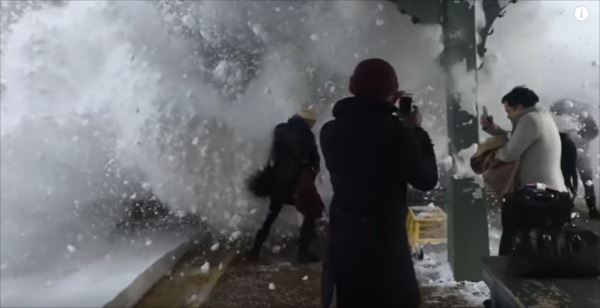 source: YouTube
Home is a catastrophe! It is! People who were trying to shoot did not imagine that it would definitely be such an impact picture!
Please take a look and watch the extended video below.
See Video Here
What did you think?
It seems that there were no injured people at this time but severe winter conditions is something that AMTRAK needs to be aware of this in the future!
---
source:

youtube



---