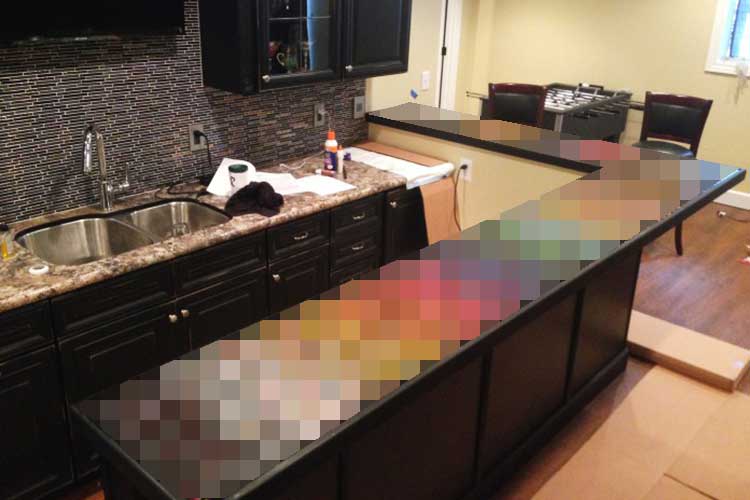 source: imgur
Here is a very stylish bar counter that looks absolutely perfect for sitting comfortably and drinking some alcohol with your friends! In fact, this counter has a unique storyline that began nearly five years earlier as the inspiration of one guy! It began with a single beer cap!
For people who love drinking beer, the metal cap of a beer bottle can become something similar to a toy or collectors item!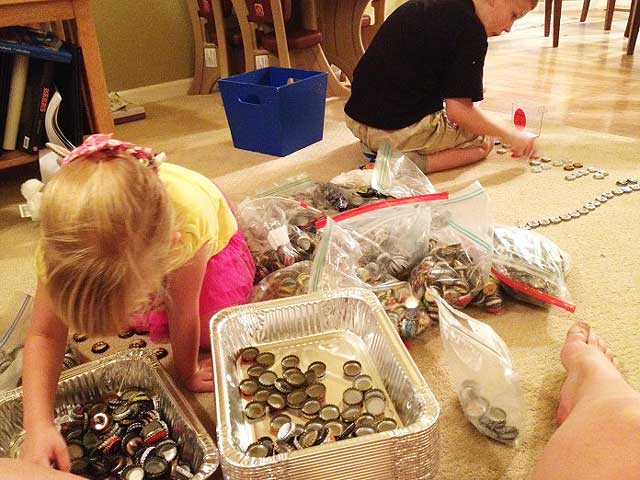 source: imgur
This beer loving guy decided to start keeping and collecting all of the beer bottle caps which was later separated or organized into buckets at the man's home!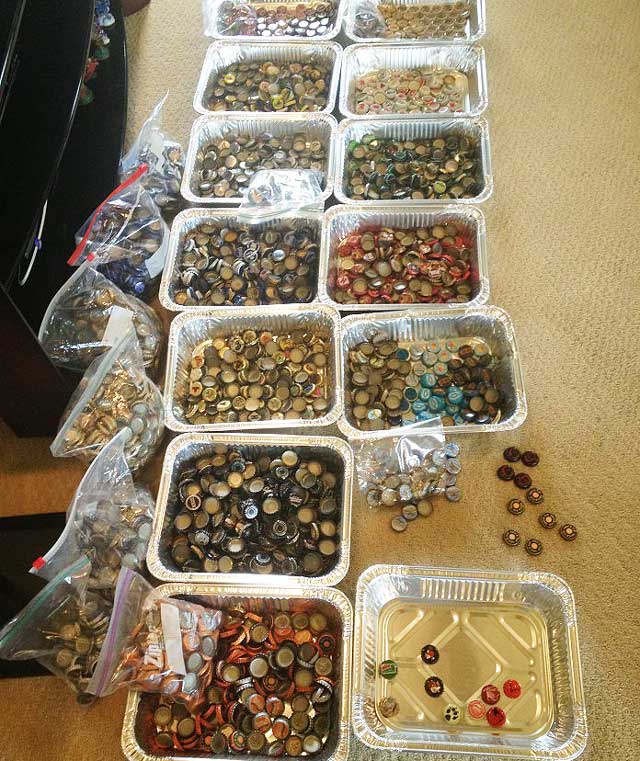 source: imgur
After nearly five years of collecting beer caps, the guy decided it was now time to build the counter which he assembled on his own at his home.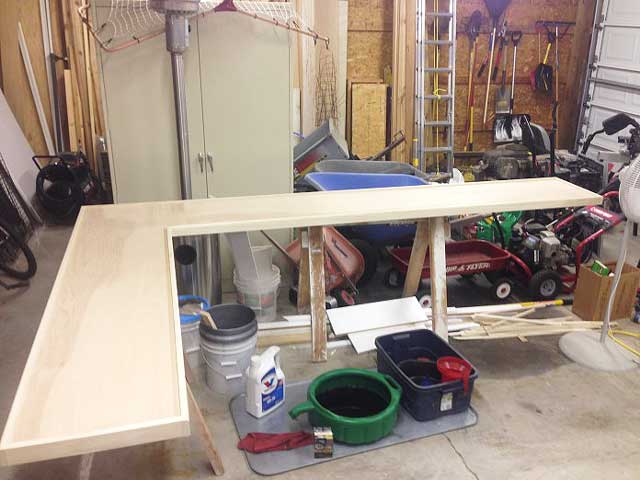 source: imgur
The counter was painted with flat black collar and a new bar top was set up and several coats of resin were added to make it waterproof and more durable.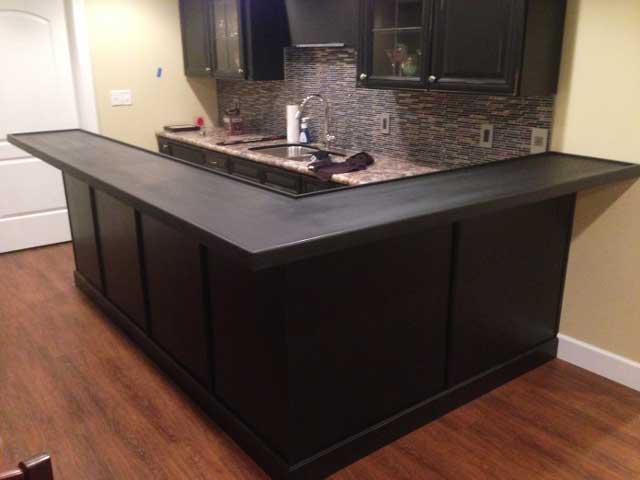 source: imgur
The final task was to carefully and painstakingly position and glue the beer caps to the counter top!


source: imgur
Certain beer caps were positioned at the corners of the counter which had words with meaning printed underneath such as "stumble". "spice (of life)".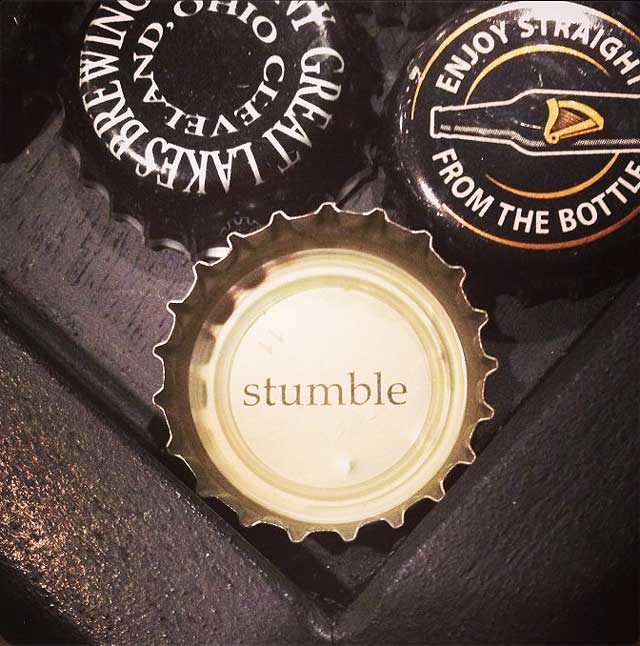 source: imgur
Finally, several coats of clear resin were applied so that the beer caps were clearly visible to everyone sitting at the counter!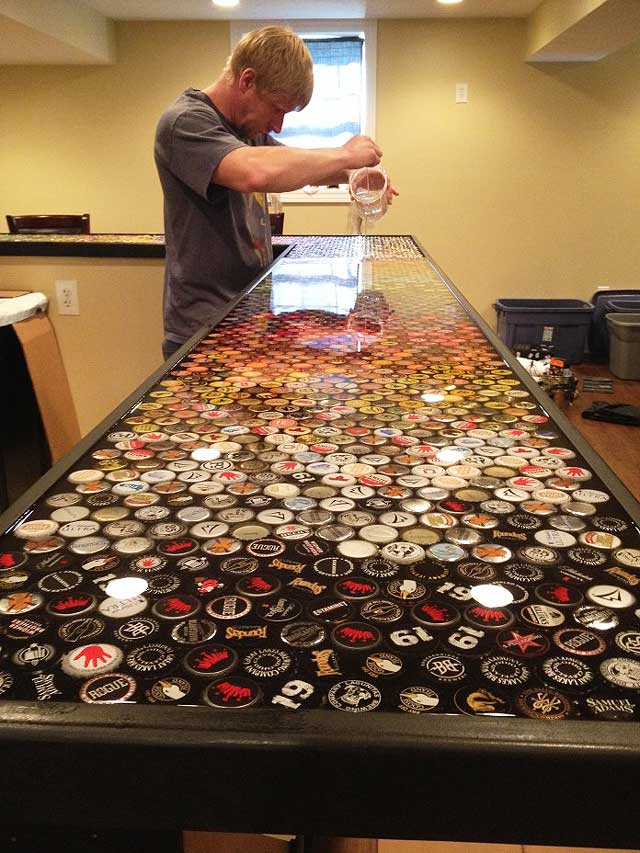 source: imgur
From this view, a free flowing pattern of colours emerges with the careful placement of the beer caps!



source: imgur
When it was finally completed, the black bar counter matched the decor of the man's kitchen and looked quite cool!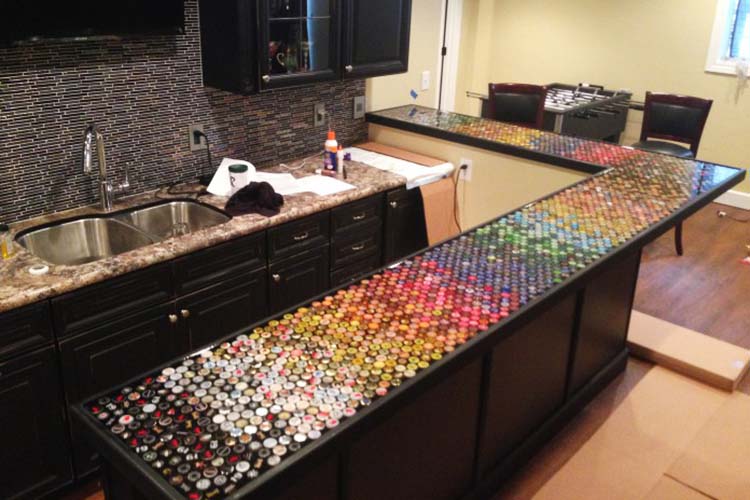 source: imgur
What did you think?
This is a really cool counter and this beer lover should be commended for following his inspiration and making his5-year-dream a reality!.
---
source:

imgur



---