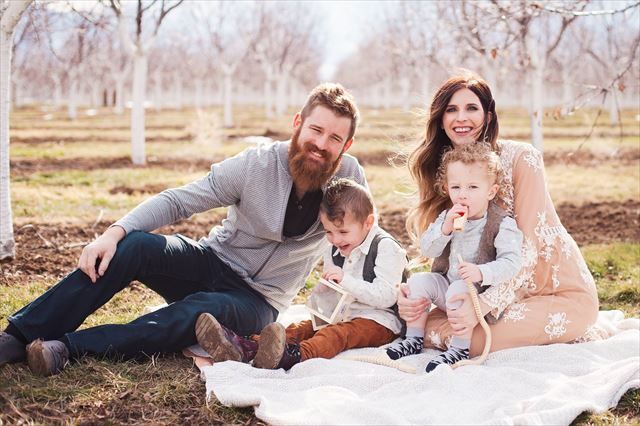 source: Facebook
This is a photograph of the Arlin family who reside in the state of Utah in the United States.
Kelly Arlin is seen in the photo with her two children and is due to have a third child in the next few months and an unusual image that was captured on ultrasound while Mrs. Arlin was pregnant generated a huge amount of buzz with online viewers and the overseas media!
Here is the ultrasound image!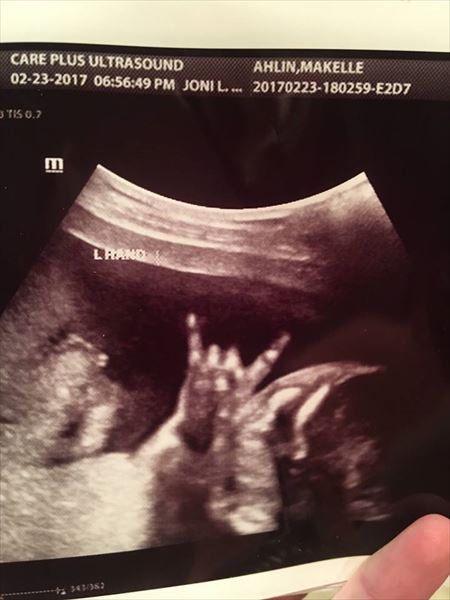 source: Facebook
One of the infant's arms is raised over his head and his fingers are positioned in a classic rock music gesture called a "metal pose" This infant hasn't even been born yet so this is very unusual to say the least!
According to overseas media reports, Mr. Arlin is a big fan of American country music so the heavy metal gesture of his soon to be born son is a mystery at this time!
Jared Arlin commented about the ultrasound image on Facebook.
Our children are the coolest kids so I look forward to meeting my new son soon!
source: Facebook
Mrs. Arlin is scheduled to give birth in June so I hope that this child will have a healthy and happy life!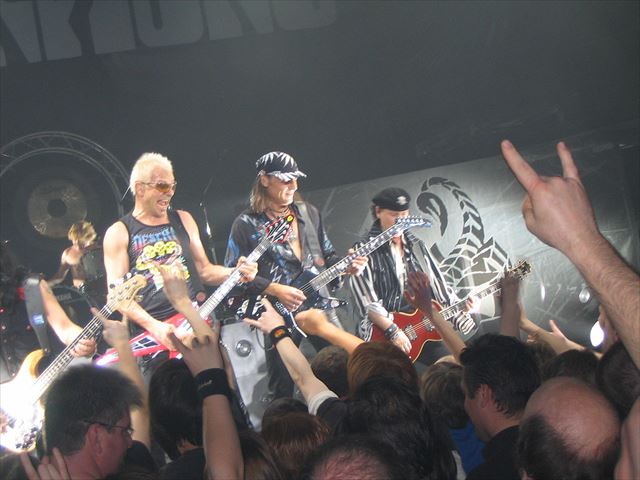 source: Wikipedia
I wonder if this child is destined to become a rock musician?
---
source:

Facebook

/

Wikipedia
---