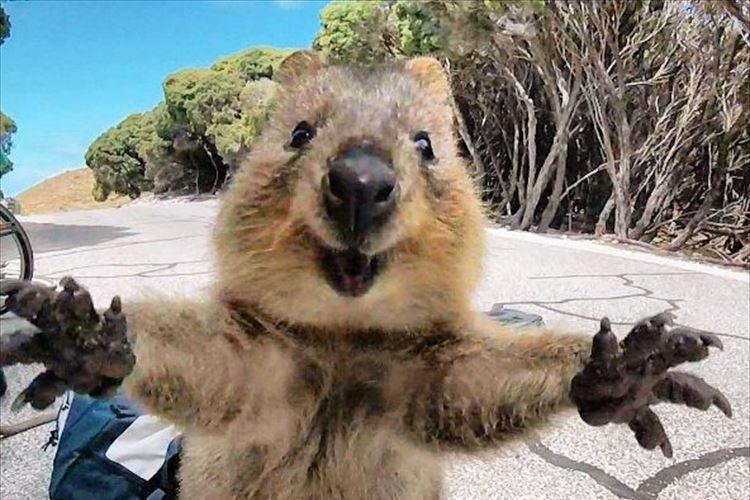 source: www.instagram.com
The "Quokka Wallaby" is a kangaroo species living in Australia. It is also an endangered species that is believed to only inhabit Rottnest Island which is a small island about 20 kilometers from the city of Perth, Australia. This animal is the smallest species of kangaroo and are featured in these adorable images photos that are certain to bring a smile to your face!
Campbell Jones is an Instagram user who posted these images online and they have quickly become a huge topic of discussion with online viewers everywhere!

source: www.instagram.com
Here is one of the wallabies who has leaped into the air and heading straight into the camera!
It is said that Campbell Jones' photos were captured on a GoPro (camera) which was attached to his head! Many tourists take self-photographs with the "Quakka Wallaby" when they visit on their island home!

source: www.instagram.com

source: www.instagram.com
What did you think?
This cute and adorable animal is an endangered species so I hope that the "Quokka Wallaby" will continue to survive in the future!
---
source:

www.instagram.com
---