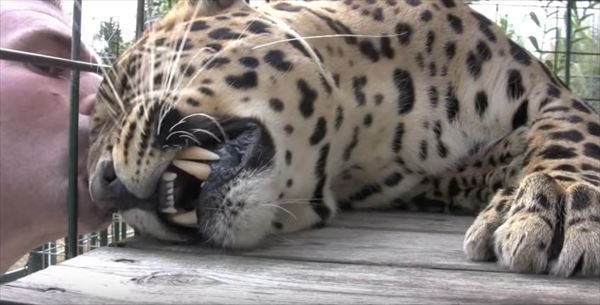 source: YouTube
A leopard is one of the most beautiful and fiercest beasts in nature and the "Cedar Cove TigerPark" in the state of Kansas in the United States specializes in the protection of large cats. This leopard's name is "Voodoo and he resides at this facility where she is studied and pampered by the facility staff!
What is this leopard waiting for?
This is a "Voodoo" and he is waiting for his daily morning massage from one of the facility staff!
▼ Here is "Voodoo" waiting for her daily massage!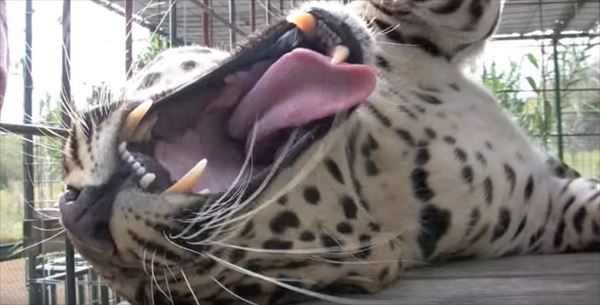 source: YouTube
The big cat looks so relaxed and appears to be yawning and in a playful mood!
▼ A leopard in love with stroking.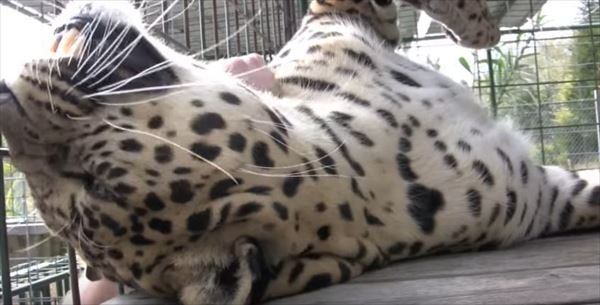 source: YouTube
▼ That feels so nice! Don't stop!

source: YouTube
"Voodoo" just loves to have a massage and it is a delight to see!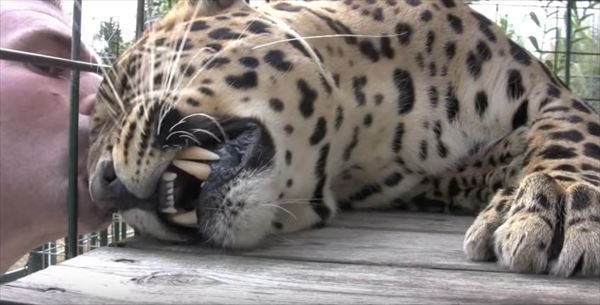 source: YouTube
Please take a look and watch the extended video below.
See Video Here
It is wonderful to see that these beautiful big cats are treated so well at this facility!
---
source:

youtube



---