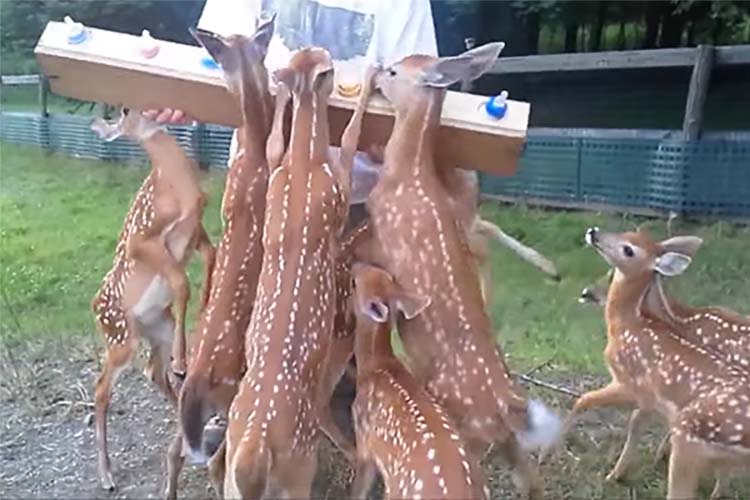 source: YouTube
Here is a photograph of a unique handmade device created for feeding milk to 8 animal babies at the same time! This impressive innovation generated a lot of buzz among online viewers all over the world recently!
At first glance, it appears to have been made from a common wooden wall hanger and the holes have been modified to hold several bottles of milk at the same time. As the hungry animals gather around the owner, they seem to be able to drink the milk easily and this device is quite effective!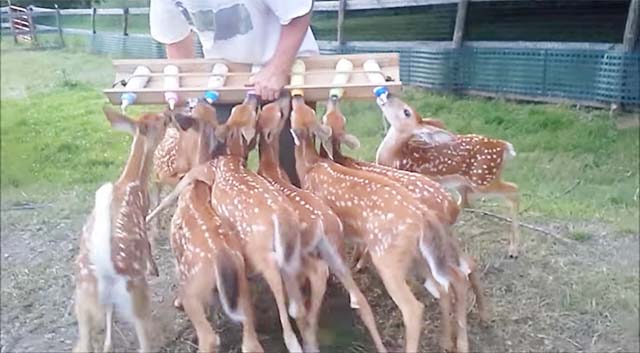 source: YouTube
These baby deer appear to be so hungry and are really aggressive in drinking the milk!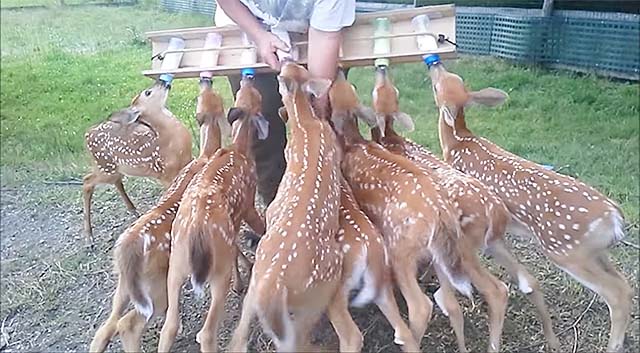 source: YouTube
The owner needs to be very strong to control the device with the tugging and pulling of the fawn as they drink the milk!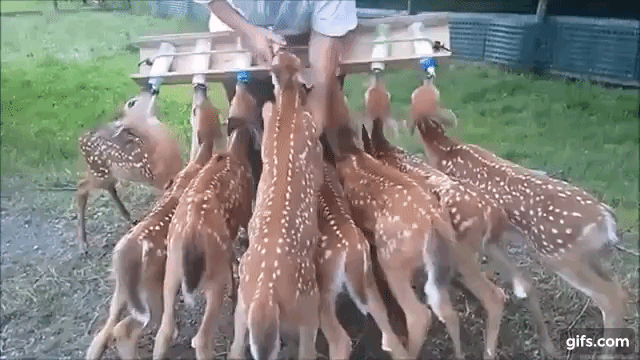 source: YouTube
After finishing the milk, the deer appear to have a satisfied expression on their faces! Thank you for the meal!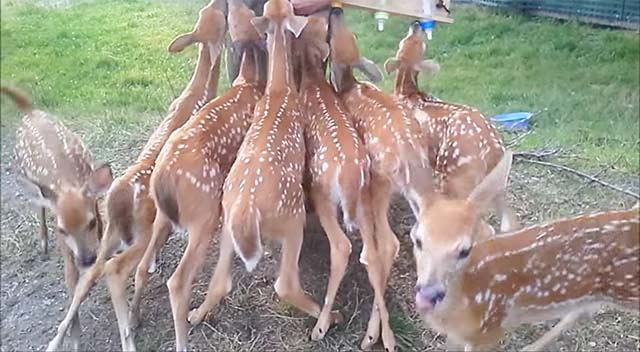 source: YouTube
The affection of the owner towards these animals can be clearly shown and these hungry animals have a strong appetite!
Please take a look and watch the extended video below.
See Video Here
---
source:

YouTube
---