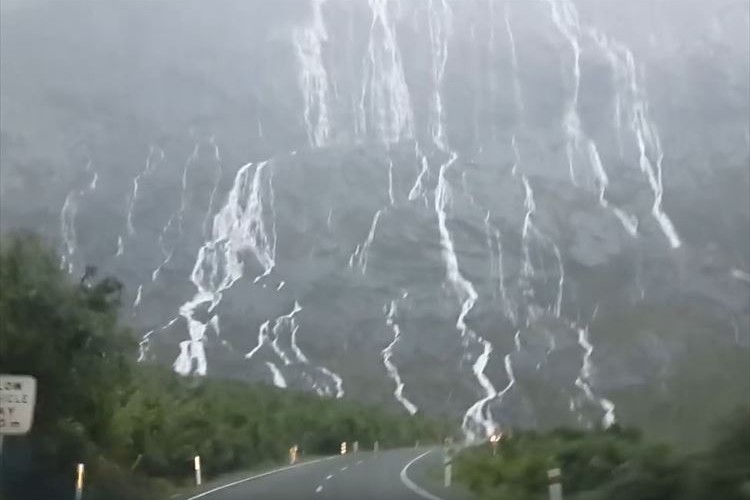 source: YouTube
Watching spectacular waterfalls everywhere on a mountain slope is something that is difficult to imagine yet here is the phenomenon taking place as heavy rainfall creates a deluge and waterfalls suddenly appear like magic!
While driving through the mountains, a driver captured this scene on video which shows the effects of a torrential downpour causing several waterfalls to occur at the same time!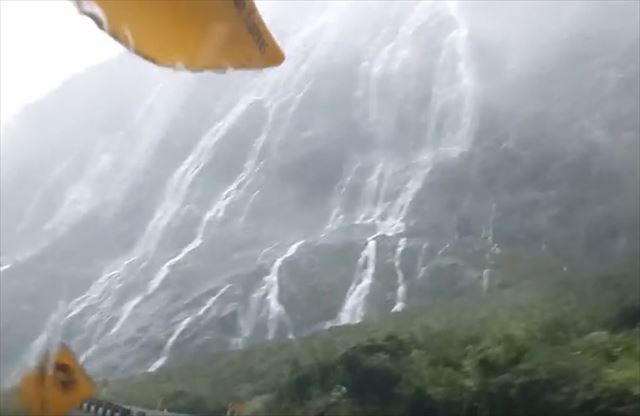 source: YouTube
This dry mountainous area doesn't usually experience heavy rainfall so the water from the storm has nowhere to go except down the slope of the mountain! It is tremendous demonstration of the power of nature transforming the landscape in an instant!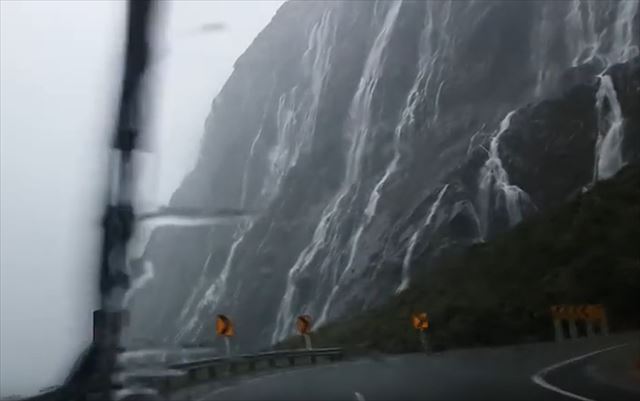 source: YouTube
Is this car and its occupants ok? Its looks very dangerous to continue driving at this time!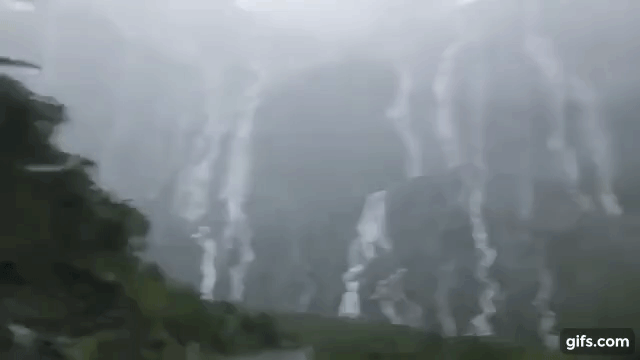 source: YouTube
It is a magnificent natural phenomenon to see so please take a look and watch the extended video below.
See Video Here
source: YouTube
---
source:

www.youtube.com
---