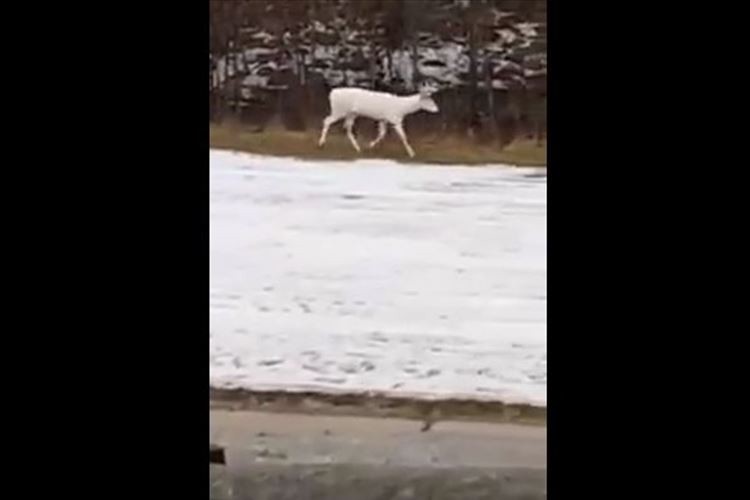 source: YouTube
Here is an astonishing video of a rare albino deer walking along a snow covered road that was captured by a motorist and recently posted on YouTube that has become a huge topic of discussion with online viewers from all over the world!
Both humans and animals sometimes display "albino characteristics" which refer to a congenital deficiency of melanin (the complete absence of color pigmentation) leaving a surreal white coloration!
A motorist driving down an isolate highway spots a white object in the distance!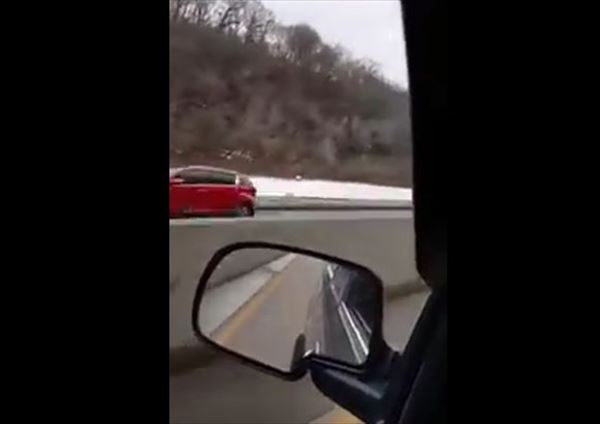 source: YouTube
As the car moves closer, it becomes apparent that this is a small white animal!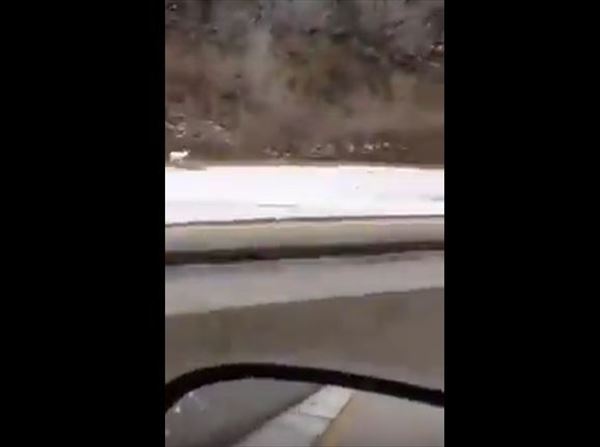 source: YouTube
Wow! a pure white deer has been discovered walking along the side of the road!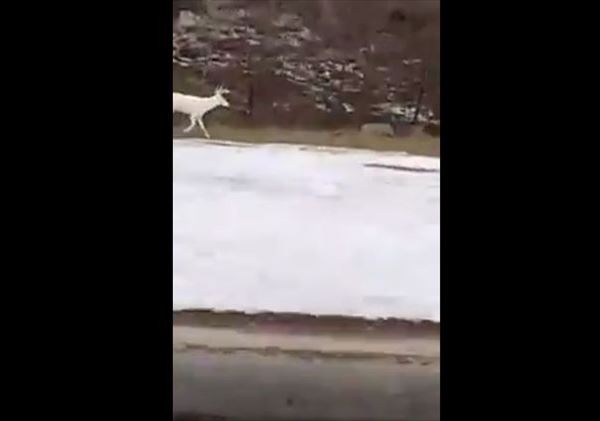 source: YouTube
With the freshly fallen snow on the ground, the graceful beauty of this animal stands out against the dark green evergreen forest on a winter's day!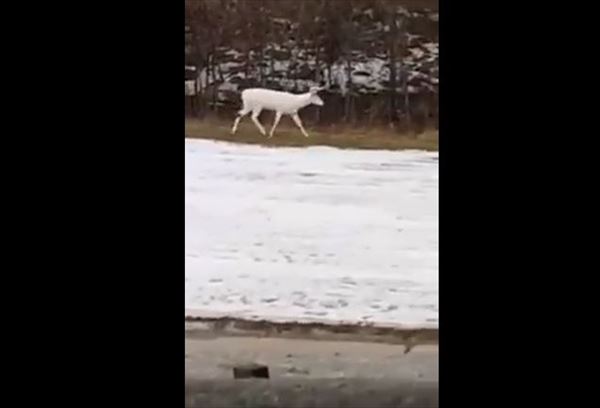 source: YouTube
Please take a look and watch the extended video below.
See Video Here
source: YouTube
---
source:

www.youtube.com
---