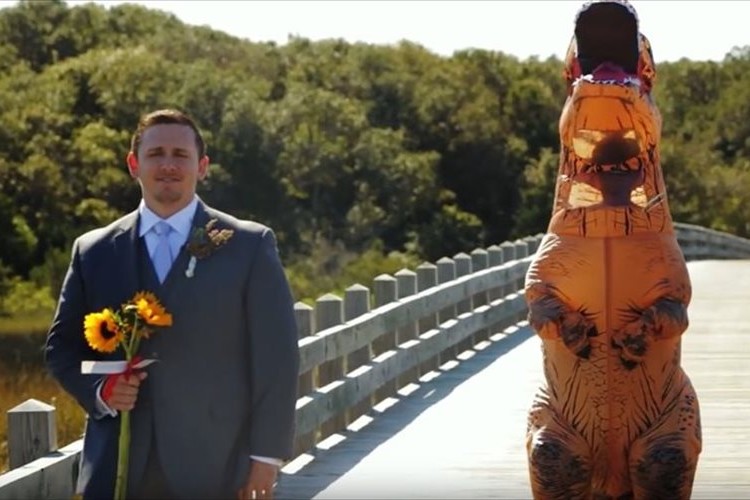 source: YouTube
Here is a hilarious series of wedding photographs taken by a fun loving couple that has become a huge hit and a big topic of discussion with online viewers from all around the world! "It will be memories of your life" "What a fun couple … it's lovely"
This wedding ceremony was held in the state of North Carolina in the United States in the autumn of 2016. The groom is Tom Gardner and he is waiting for his bride named Elizabeth to arrive on their special day. There is a sense of tension that is transmitted through these images!
When the bride arrives, she is wearing a tyrannosaurus costume and not a wedding dress! What is going on here? Please enjoy the images and video of this quirky couple below.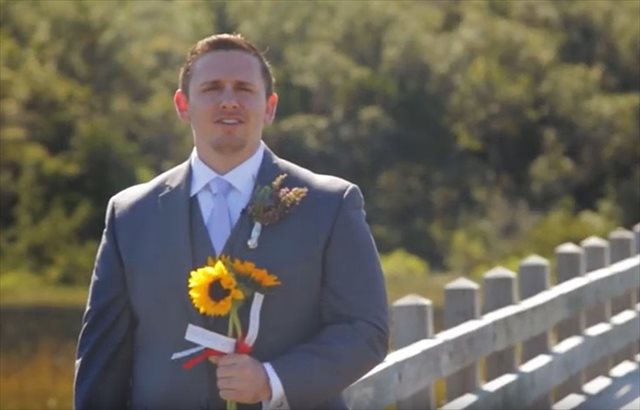 source: YouTube
In the western United States, there is a practice called "First Look" which is a rehearsal prior to the day of the wedding but I am certain that the groom had no idea that his bride would dress up in a dinosaur costume on this day!
It seems that the name of the bride is related to the reason for choosing the "T-Rex" costume. Elizabeth's middle name is sometimes referred to as "Rex" so she seems to have come up with "T-Rex" as a practical joke!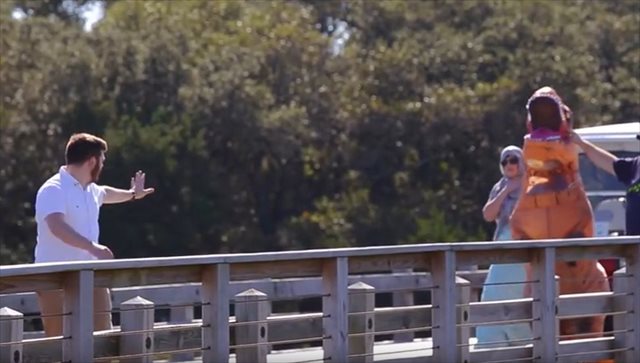 source: YouTube
When the groom sees his bride in this crazy costume, he breaks out in laughter! If you look closely, you can see the smiling face of the bride!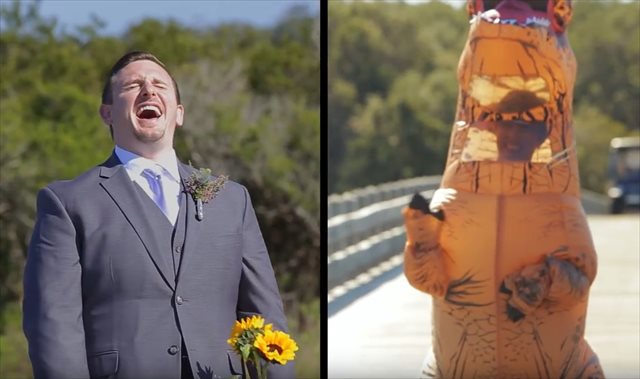 source: YouTube
After that, the bride takes off the costume and a happy wedding ceremony of the bride takes place!
Please take a look and watch the extended video below.
See Video Here
source: YouTube
---
source:

www.youtube.com
---