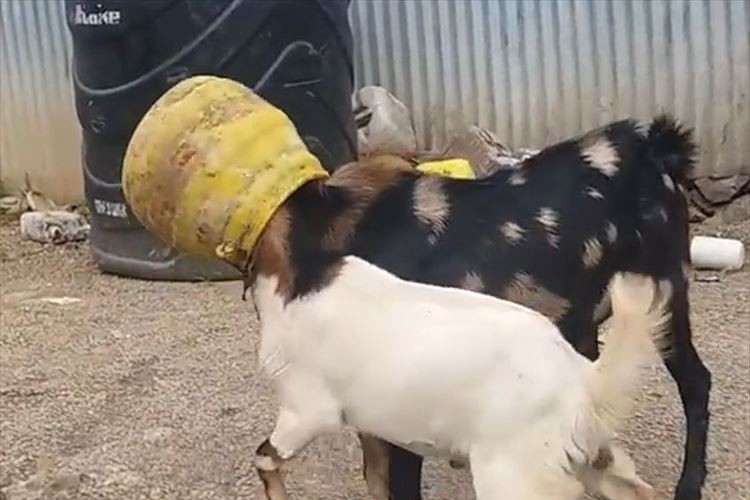 source: YouTube
What on earth has this happened here?
Here are some startling video images of two small goats who have somehow got their two heads stuck inside a ceramic pot! These stunning and strange scene has quickly become a big topic of discussion with online viewers all over the world!
These video images were taken in Nepal and these two small goats look absolutely ridiculous walking around together wither heads stuck inside a ceramic pot!
How could such a thing happen?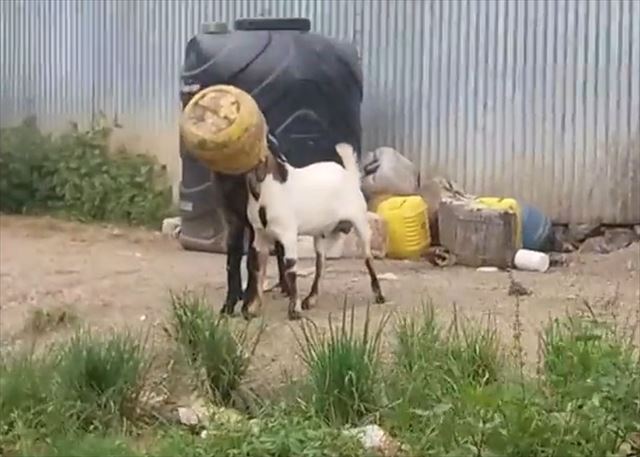 source: YouTube
A man discovers this predicament facing the goats and tries to get his head out of the pot.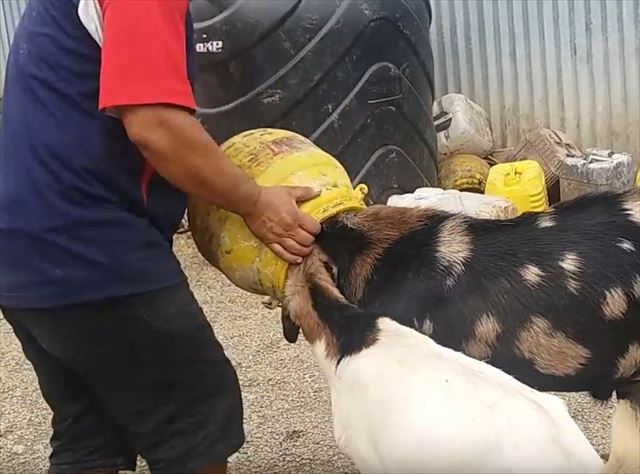 source: YouTube
This pot is really stuck and removing it appears to causing the goats some pain as the cries of the goats can clearly be heard!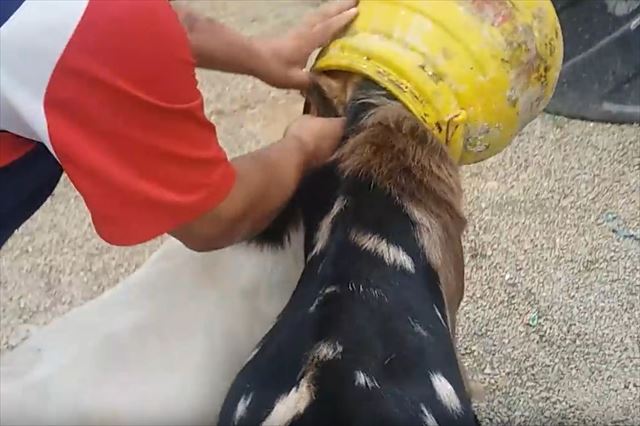 source: YouTube
More men enter the scene and join together to remove the pot! This could take a long time and there appears to be no easy solution!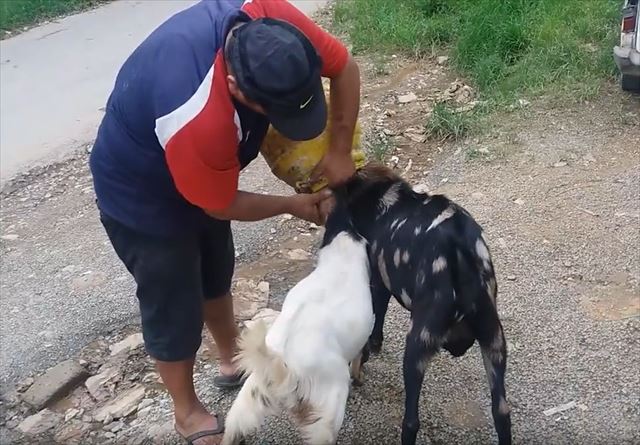 source: YouTube
What did you think?
I hope that these unfortunate animals are going to be ok in the end.
Please take a look and watch the extended video below.
See Video Here
source: YouTube
---
source:

www.youtube.com
---