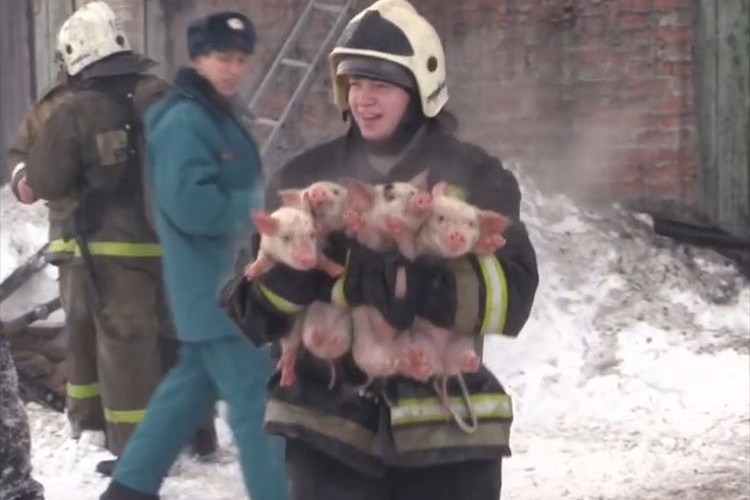 source: YouTube
A devastating fire recently occurred at an isolated farm in Russia and firefighters who were called to the scene were able to rescue 150 piglets from certain death!
The fire occurred at a farm in the village of Cherniya Lehika near the city of Tomsk in central Russia where approximately 200 pigs were being raised. 26 firefighters were rushed to the scene to perform desperate fire fighting activities in heavy snow in order to prevent the fire from spreading and to attempt to rescue the livestock at the farm.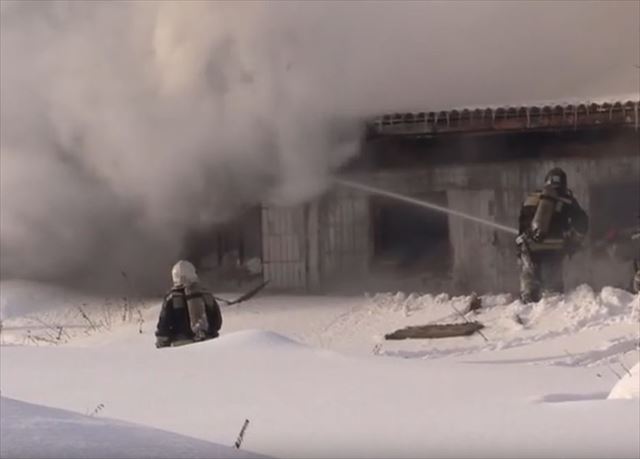 source: YouTube
Almost 700 square meters of the farm were completely destroyed by the fire and the cause of the blaze was still a mystery.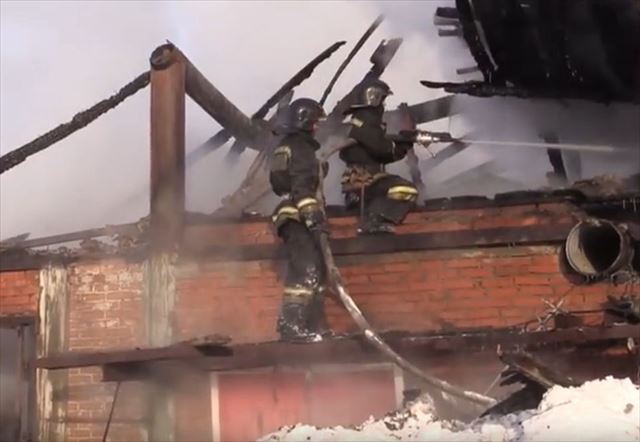 source: YouTube
Here is one of the brave Russian firefighters with several of the rescued piglets.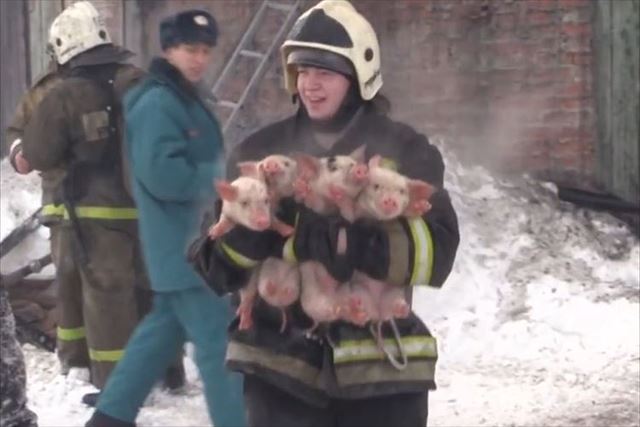 source: YouTube
Here are some of the piglets rescued by the brave firefighters.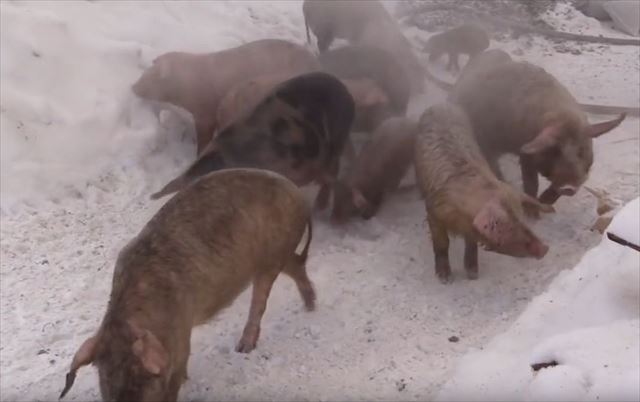 source: YouTube
The firefighters were able to move the many piglets to safety by using a traditional bucket relay technique.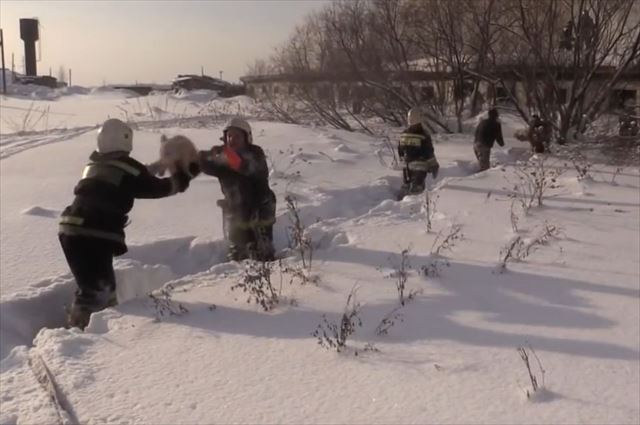 source: YouTube
The firemen and seven fire truck were called to the scene at midday and the fire was finally contained at around 4:00pm. Around 150 piglets of approximately 200 could be rescued thanks to the bravery of the Russian firefighters!
Please take a look and watch the extended video of the firefighters valiant rescue of these tiny piglets!
See Video Here
source: YouTube
---
source:

www.youtube.com
---